I took the kittens to the adoption center.
They were the very sweetest crew.
Except Elvis.
She was a tiny flying-squirrel-warrior-of-terror.
Only when exhausted, were humans permitted.
This is the only non-blurry photo I have of her.
My sweetest boy:
The Second Earl of Grey… the VERY HAPPIEST AND MOST LOVING BEING EVER.
Sob.
Sweet Baby Louie… LouLou to her family. My most-attached, the first to stop rompusing and come to the hoodie.
Double sob.
Finally– Petunia Ballerina, trash hoarder, marching band… I cannot even look at pictures of her. She is SUCH a character– her face is never anything less than pure unadulterated joy and wonder at the universe.
Can you even?
No, you cannot.
I learn something new with each of my foster crews… this time was abscesses.
Party!
Baby LouLou AND Petunia Ballerina both had them… which seemed more than coincidence, but the vet says just weird happenstance.
Petunia's was right on her FACE! That lump coming out the side of her chin… we called it her face goiter… shudder.
Her enthusiasm for the universe was unabated.
Here are the babiezzzz back when I just got them.
New topic:
SECURING THE PERIMETER
Incase you missed, we had our van stolen from our driveway… and recovered.
Paul swapped our front porch cafe string to be on a motion-sensor… so now they must be LED.
We had an insanely long– 100ft string of traditional café lights, but they were incandescent bulbs.
View this post on Instagram
We ordered and returned nine-thousand different LED bulbs… and many evenings I was treated to Paul ranting about misrepresented kelvin… it was SURPRISINGLY offensive to him.
But eventually, we DID find one that is actually "warm"… AND dimmable: Edison Cafe Vintage Ambience, truly warm for Outdoor String Lights.
I REALLY like them!! Especially paired with the motion sensor so that as you pull up the driveway, the whole porch perimeter lights up for you.
We mounted these lights differently—around the edge, rather than looping across the ceiling…  the bulbs are spaced out more and Paul got a heavy-duty outdoor cord like this one (but those at the link are not the good bulbs!)
If you missed: here is what our porch looked like before! The entire roof was orange!
Then, our porch sanding/staining debacle of horror.
ps– Black Friday stuff.
I want a phone/video stabilizer… called a gimbal? Do you know what I am talking about? With the gyroscope inside? They are about $120 on Amazon… the knock-off versions appear to get good reviews?
I just want to use it for things like videoing the kittens and Paul doing projects… if you have one, can you recommend a brand that will be fine for a human who is non-panoramic and does not ever plan to visit the Mojave Desert?
Other random gift ideas I have collected over the years: Emotional baggage tote, silicone bowl covers (replaces clingwrap) make a good hostess gift!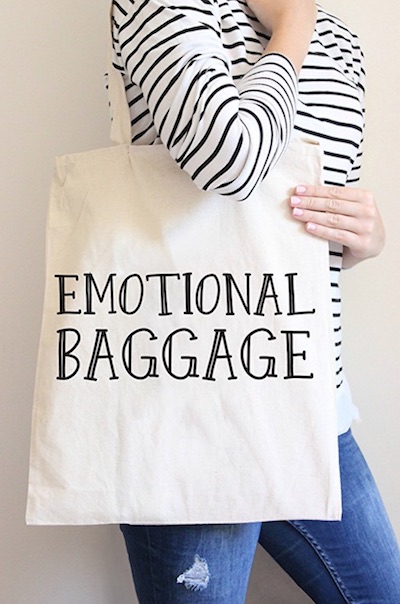 And for your most fashionable and avant-garde family… who wish to be very warm and also ensure no other humans approach you… this hat of gloriousness and good cheer.
I hope you had a wonderful holiday… xoxo