This is the baby crew.
Every single one is my favorite.
First, we have Baby Sir Earl.
When he goes to Parliament, his official title will be The Second Earl of Grey… but unlike his predecessor, he cares nothing for wealth and power; as chancellor of the tea party, he believes the key to economic growth is a strong middle class.
You can scoop him up in the middle of wild attack mode, tuck him in your elbow to hold him like a baby, and he goes IMMEDIATELY into the loudest purr… he LOVES getting LOVE… out of the sweetest crew, this is the sweetest kitten.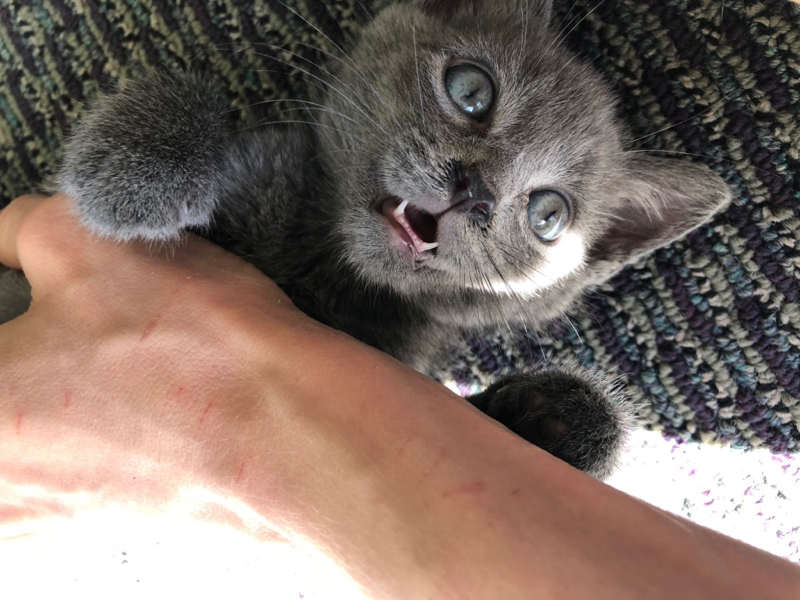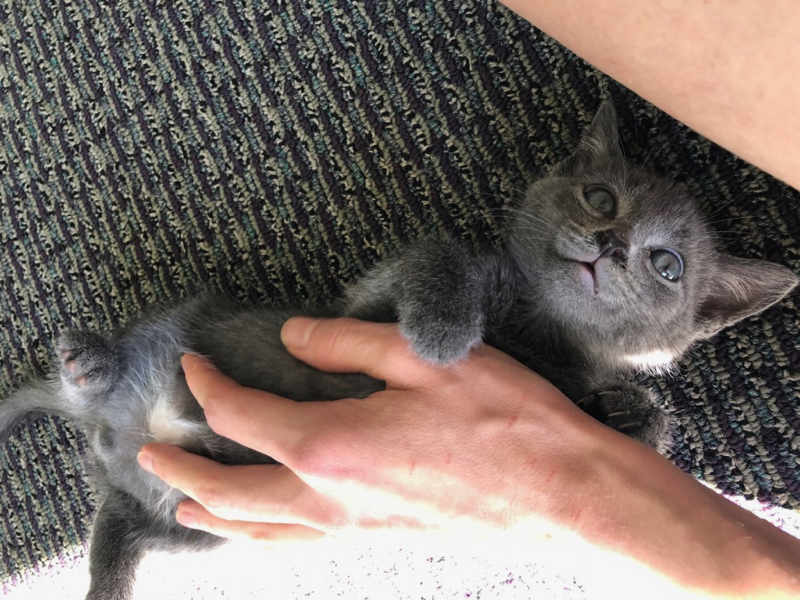 Next:
Baby Petunia, trash lady, prima ballerina.
Sometimes the names just reveal themselves— Petunia is a dancing floof baby… (in my Instagram stories!) And when you have been gone for a while and she sees you again, she gets SO EXCITED— she does a prancing kneady dance… and if she sees that you are not petting her with BOTH of your hands, she gives you an outraged MEEP.
Also, she is a hoarder of trash. She LOVES a tissue. Or cotton ball. Or anything that can be shredded and used in her interpretive dance routines. I already knew this. But it was further confirmed just now when I found a whole hoard of ripped-up tissue behind a bin. I am positive it's her stash.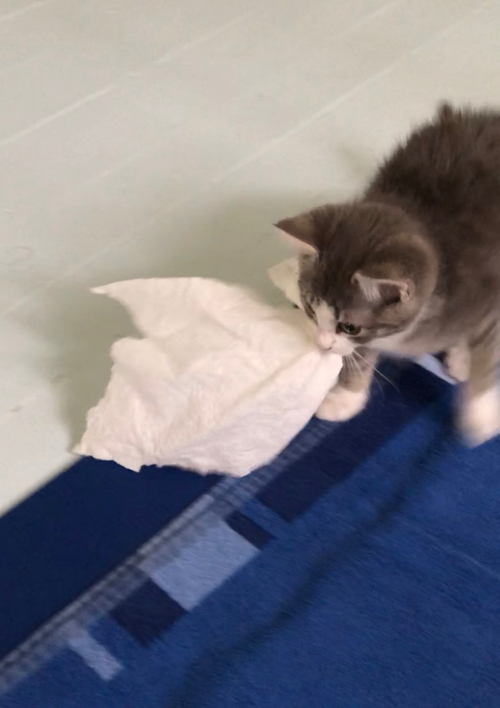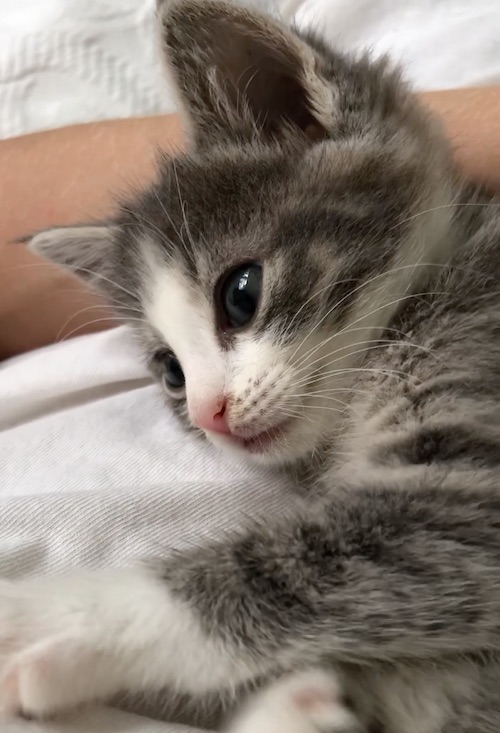 Next:
Sweet Baby King Loulou, tribe of the shoulder monkeys,
Baby girl Louie's namesake is my brother's cat— named when they moved to St. Louis and got him… original Louie is massive and also some kind of reincarnated Egyptian king? Matthew explained to me his pedigree, but you know how hard it can be to understand all of the royal titles of other people's animals.
Baby Loulou's markings are the BEST— she is tiger on the top, cheetah on the belly. Her face fur is like Morse Code. Dot dot dash… but even better is her personality— for a kitten, this one is SNUGGLY… she LOVES to be up on your shoulder— EVEN when her siblings are doing crazy time… she LOVES to be with the humans.
She likes to ride on your shoulder and if you need both of your hands, you can just tuck her into your neck, like she is a violin chin rest— then you hold on to her with the side of your face.
Lastly, Tiny Baby Elvis.
If you are new, my soulmate catbaby died of cancer… she was a lady tuxedo, named Elvis… and at this point in my kitten-life, the black-and-white ones are always considered some iteration of Elvis.
Paul calls them Elvis Tribute Artists.
Little-known fact: the term Elvis impersonator is considered rude.
So this is my current ETA.
She was the tiniest of them all. OH MY GOSH SO TINY… A tiny baby runt.
It took her forever to start growing— now she has got the hang of it, but she is still half the size of Sir Earl.
She does not care. Elvis is FIERCE… she is a fighterbiter… all day, every day. Fighting and biting… Elvis gives no hedgehogs… she drinks 10 cups of coffee and STARTS ATTACKING AT DAWN.
Also, she is toy-aggressive— ALL OF THESE TOYS ARE MINE NONE OF THEM ARE FOR ANYONE ELSE.
I love her.
And yes, Petunia's face is ALWAYS extra.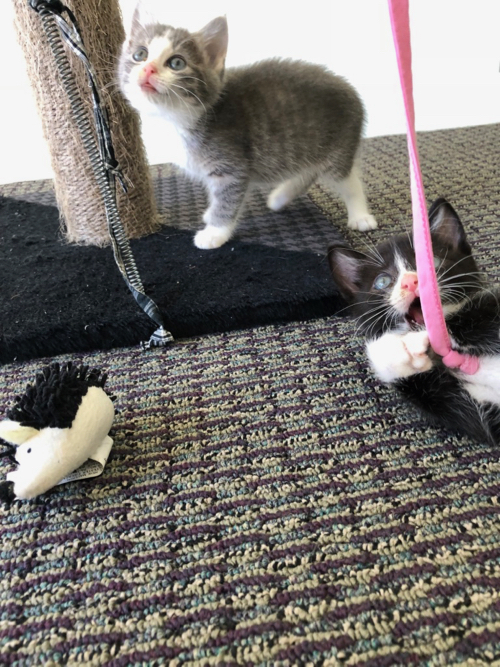 I'm rereading Missoula: Rape and the Justice System in a College Town.
Also, we watched two good documentaries, both on Netflix.
Inequality for all… (not new, but I had not even heard of it)… it's why Sir Earl is soapboxing about how we must shed our political labels and realize that power has ALWAYS SOUGHT TO PIT THE WORKING CLASSES AGAINST EACH OTHER SO WE DON'T NOTICE WHAT THE RICH PEOPLE ARE DOING.
Also, Reversing Roe.
Also, apparently none of this even matters because the planet is almost over.
Meat and money are more important than oxygen and clean water.