The original title of this post was "500 photos of kittens"… which the kittens published for me, this morning, (accidentally,) by stepping on the keyboard… and I guess I should be glad they did not somehow email North Korea.
Kittens = wild hooligans of destruction.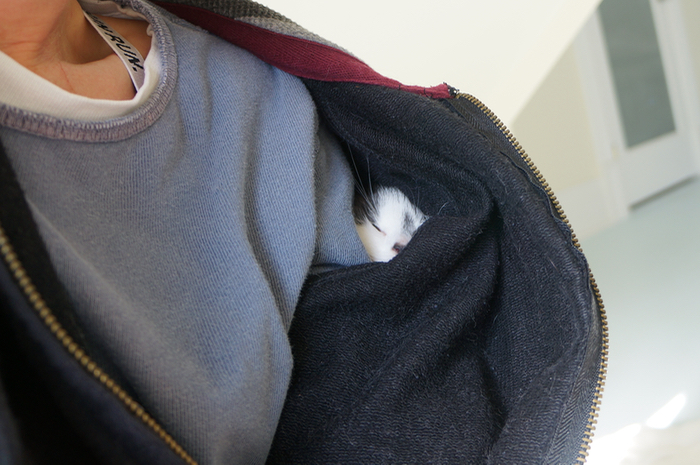 I keep going with the kitten photos below, keep scrolling if you don't care what I'm reading!
***
What I'm reading: Evicted: Poverty and Profit in the American City, by Matthew Desmond
On the surface, this explores housing issues in Milwaukee, in the very poorest neighborhoods… but it's incredible insight into how the instability of poverty utterly destroys social structure; disproportionately affecting children and women.
If that sounds boring… it's not. It's amazing. And insane. And infuriating. And terrifying.
This is what poverty takes from you: the ability to choose from GOOD OPTIONS.
It reminded me of one of my favorite books:
Random Family: Love, Drugs, Trouble, and Coming of Age in the Bronx, by by Adrian Nicole LeBlanc  
The reporting spans over 10 years and follows two young women from the Bronx.
Reading these stories makes you realize how EXHAUSTING poverty is… how being poor is a JOB THAT LEAVES NO TIME FOR ANYTHING ELSE; the systemic nature of it, to escape is nearly impossible… especially when you had a baby at 13.
Okay… back to the fluffy fluff balls of fluffiness… which FixItChick informed me is spelled "fwuffeh"… as in: SOOOO FWUFFEH! de fwuffeh bebeh's are SO FWUFFEH.
And I was like– THANK YOU FOR POINTING THIS OUT.
I HAVE BEEN DOING IT WRONG.
I AM SHAMED.
So now when I talk to the monkeys-of-crazytown, I sound like the officiant from The Princess Bride: MAWWIIDGE… mawwiage is what bwings us todeder today.
Which made me realize: I FORGOT TO START MY SPEECH AT MATTHEW'S WEDDING CORRECTLY.
HOW!
I HAD ONE JOB.
HOW DO I BUILD A TIME MACHINE TO GO BACK AND FIX THIS HIDEOUS OVERSIGHT??
Ok. This is over… I want to share some video, but I need to get THIS post up, to redirect the one the kittens published, so that people do not just see a blank page!
PS, if you are a "game" family, and have a favorite game, I would love some recommendations!! We like Balderdash, Spoons (the card game– it's super easy and moves fast!), Taboo, Cards Against Humanity (limited audience, not for kids! and also not for parents, if your parents are like mine), stuff like that! And it's nice to have a new one at the holidays.