Elvis has stomach cancer.
It will be terminal.
I have been wanting to write this post since her diagnosis, but it took me a while to crawl out of the sadness cave.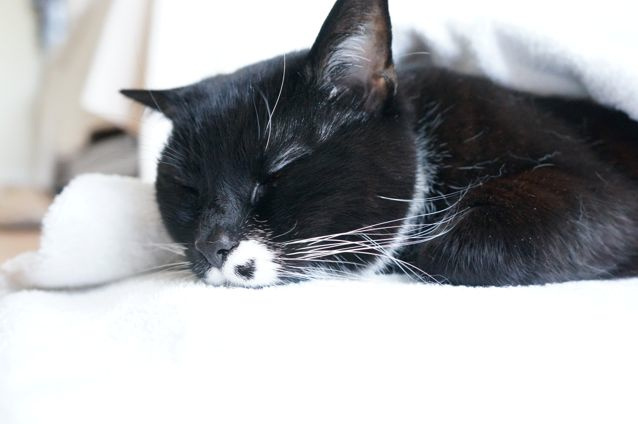 Figuring out what was wrong with her took a while. Lots of vet visits. Lots of blood work. X-rays. Ultrasounds. Allergy trials. Vet specialty hospitals. Endoscopy.
The official report:
Elvis is an eleven/twelveish-year-old female cat, with large-cell, gastric lymphoma.
Her treatment is chemotherapy, with daily doses of steroids.
The hope is that the chemo will induce a period of remission… although there is no hope of curing the kind of lymphoma that she has. At some point the cancer will become resistant to the chemotherapy, and she will come out of remission.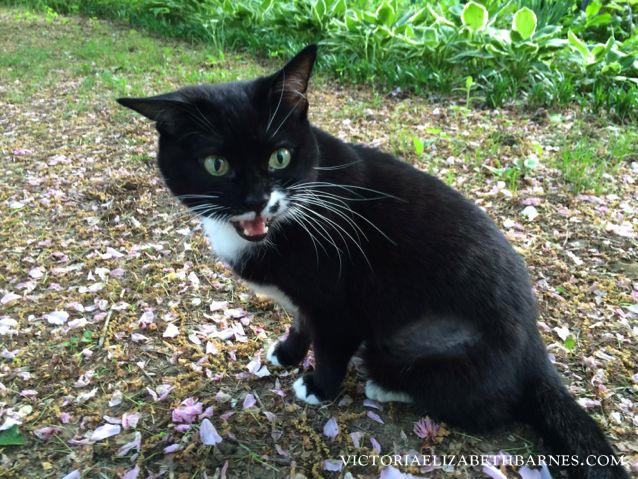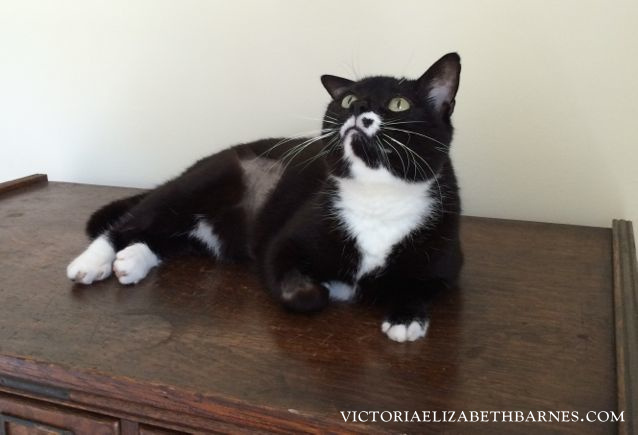 I think that chemo seems questionable to anyone who has ever watched a human loved one endure it… but it turns out that the goal of veterinary chemotherapy is different than human chemotherapy.
In people, the goal is to completely and aggressively eradicate all of the cancer. But in animals the goal is different– the concern of preserving their quality of life is equivalent to treating the cancer.
Elvis is seeing a veterinary oncologist and she explained that people are generally surprised at how well their animals do on chemotherapy… and for the most part, I would agree.
Right now Elvis has more good days than bad days, but the bad days are a bleak reminder that the good days are just a pitstop.
Her good days make me thankful— that she is here now, and hopefully for longer… I am thankful she is responding to the treatment and tolerating it acceptably, and thankful for the doctor and the oncology nurses who are so wonderful.
This is not at all the post I wanted to write.
I've written 57 versions of it to try to tell you how much I love Elvis. How she is my favorite thing in the entire world. How she has the sweetest heart of anyone I know. How my satisfaction rate with her is 100%. How it is not very often you get the very best thing in the universe.
And none of the versions are right. Because they do not reach through your screen and put Elvis on your lap, so you can feel her fur; which is superior.
Or see how she drools when you pet her. Or how she likes to sleep inside your clothing— while you are wearing it.
Or the way she likes to tell you how her day was. And how she will come and stand on her hind legs so that you will pick her up.
How she believes there is never NOT room on your lap.
And how she will come up and paw the covers at your neck so you will let her under… then she purrs as loud as possible while madly kneading your arm and drooling.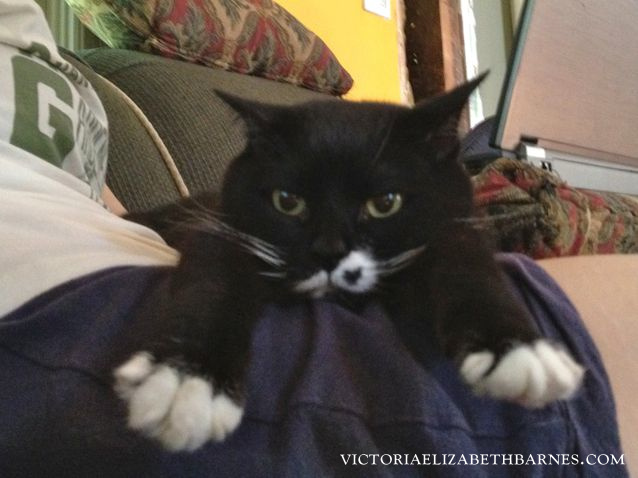 Elvis is my family in every sense of the word.