My people.
Can we help keep this incredibly sweet old man out of the shelter?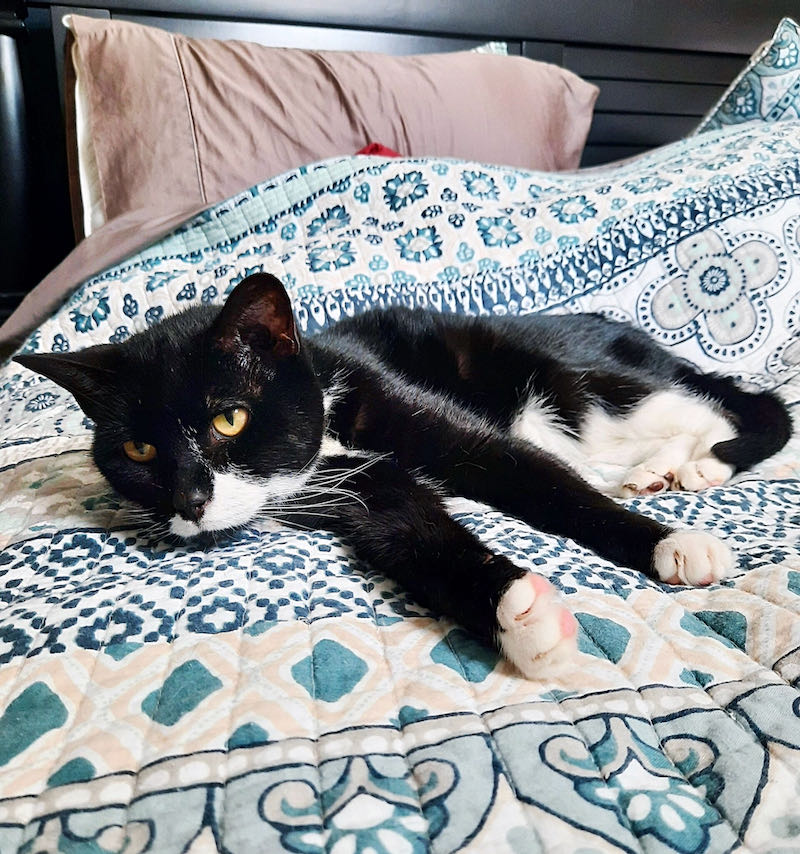 Kuzco is a lovebug 14-year-old-spry tuxedo boy; he has been with his family since he was five months old, they are distressed that circumstances dictate finding him a new home.
His mom says:
He is a prince and laps up attention and all the cuddles he can get. He loves chin scratches and attention, and he's very chattery— he will come up and start talking to you; ready for a full conversation and some pets.
He will nap with you for hours if you give him the time. One of his favorite pastimes is to curl up and sleep on his human friend's items like bags and shirts.
Kuzco is used to a quiet home, with two adults, where he is the only cat… a four-year-old nephew visits the family and Kuzco is very sweet and interacts and lets the boy pet him.
He does not have any special food or medications.
The new family could speak with Kuzco's vet if they wanted to.
He weighs about 9lbs.
He is used to having his litter scooped at least once daily and changed out each week.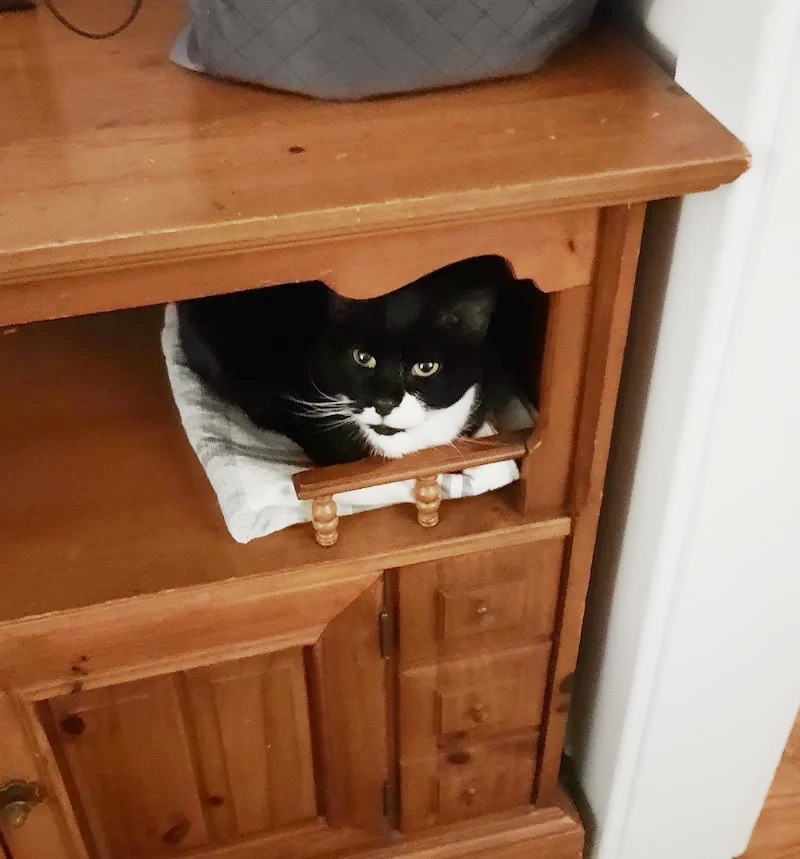 Now for the part where you understand why I need your help to find the right home:
His mom says:
A few days a week, Kuzco will throw up— spittle, or food, or maybe a hairball… We have had tests run, blood panels, gotten a second opinion; no vet has found anything wrong, they have chalked it up to him being an old man and having a sensitive stomach… He's been this way for over a year, no change, no escalation.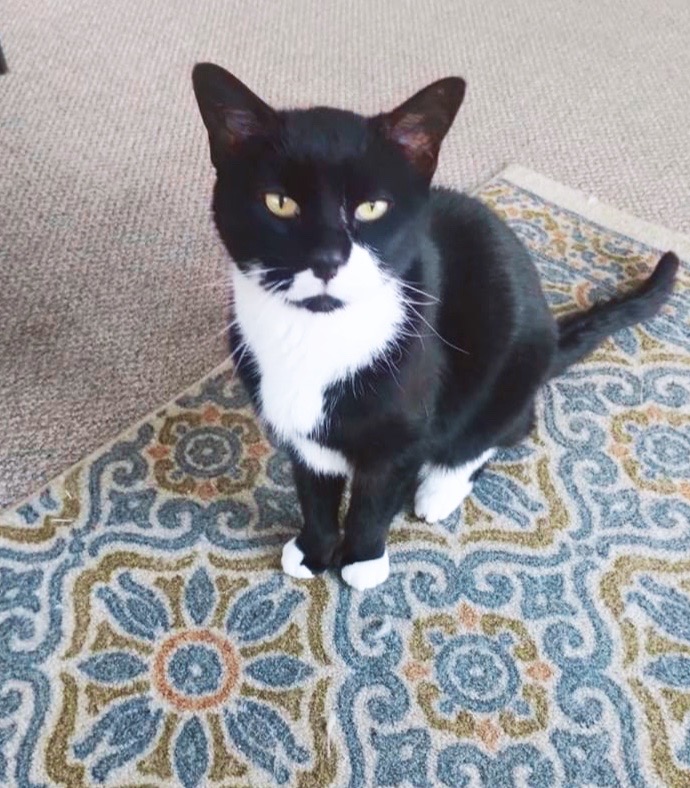 Kuzco lives near Cherry Hill, NJ.
His family would love to invite the new family to come to their home to meet him; and they would be happy if they had the opportunity to bring Kuzco to his new home, (if the new family was open to it), they would like to reassure Kuzco at his new home— they love him very much.
If you need a lovebug senior tuxedo muffin in your life, you can contact me at:
victoriabarnes@hotmail.com
THANK YOU for reading and sharing.
xoxo
VEB
🐾
ps– you can make the video below full screen, using the 4 arrows in the right corner… turn up the volume to hear him chirping!