Back when we were overhauling the third floor, I got questions about the built-in bookcase… I am finally getting around to writing it out.
It is not original– Paul made it… it's really more of a false front than actual furniture.
It's very simple!*
*(if you don't actually make it yourself and just watch someone else do it.)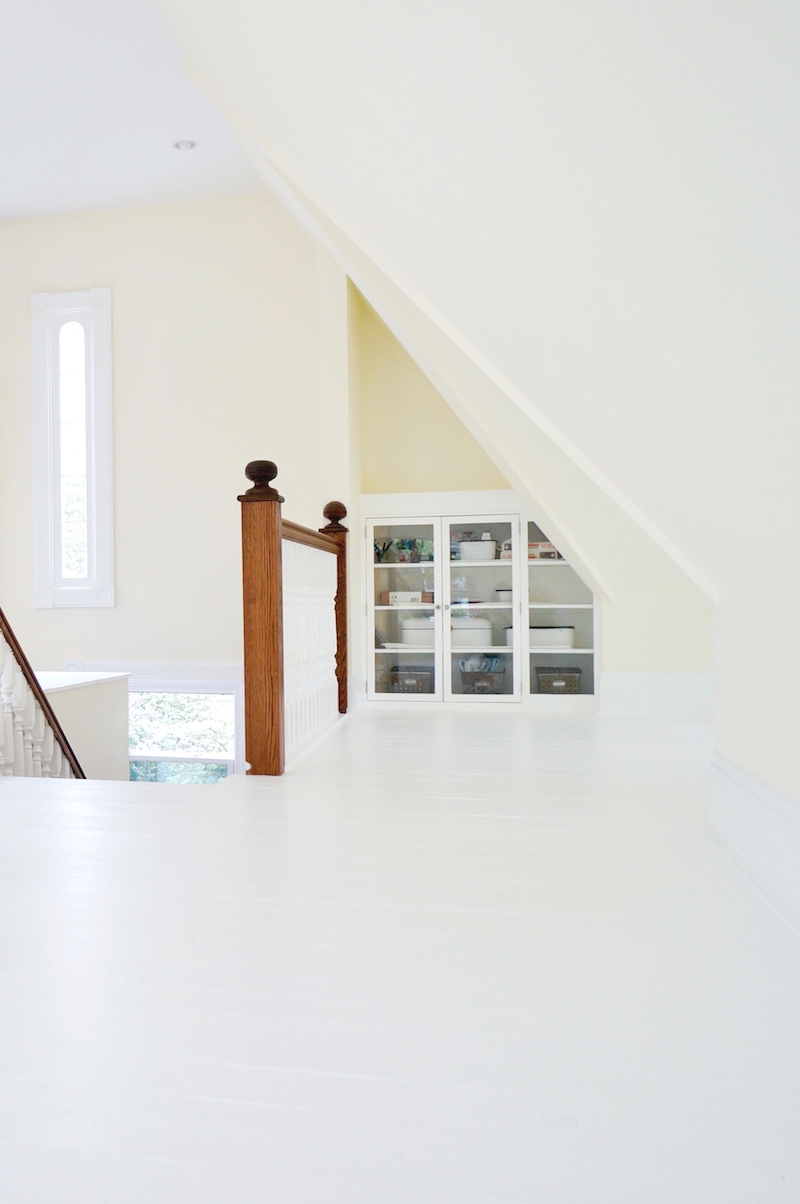 You can also read this post to see the pre-renovation attic; will give you a better feel for the third-floor's layout (and some truly alarming paint choices)… I never wrote a full blog about the bath remodel up here, but you can see parts of it in this blog–  we did traditional Carrara marble hexagon tile which I really love!
As you can see in the video below, the ceilings are 10′ tall and slanted at a bunch of different angles— a challenge to make ALL the space usable!
By the time we got everything insulated and sheetrocked, I had an idea for the nook, pictured below– it was the only recessed area, had a visible pipe, and no knee wall.
Note: these before-photos were taken pre-blog, so not my finest photo-demonstration.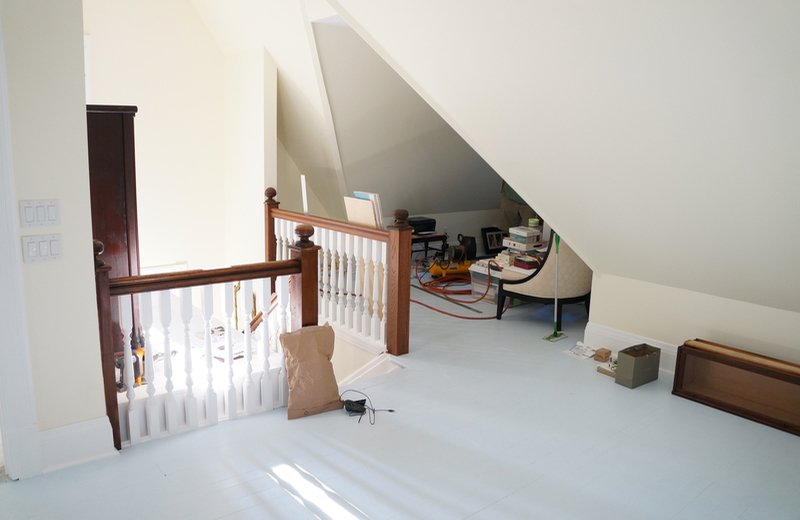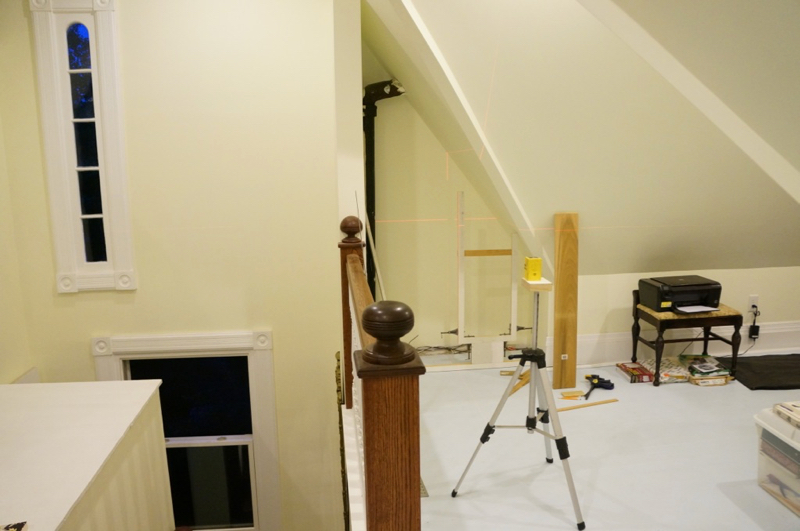 First, let me get the pipe-explanation out of the way.
We painted the pipe but otherwise made no attempt to disguise it inside the cabinet… the part that extends above the cabinet got boxed behind a false wall– bumped out just far enough to sheetrock over the visible pipe.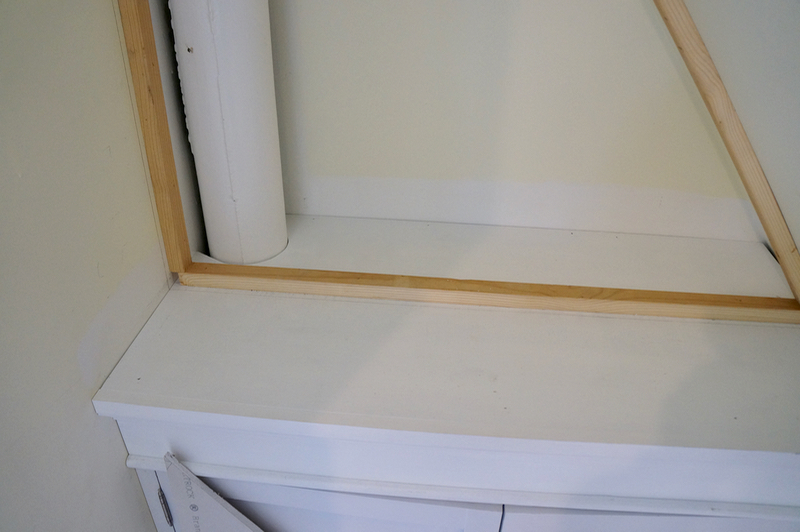 Before Paul did anything with doors, he did shelves.
The shelf-supports go right on the wall itself— fixed in place, they are not adjustable.
To determine the best size, we played with the height/width variable.
I knew I wanted double doors, but figuring out the proportions was give-and-take… the taller we made the bookcase, the skinnier the doors/access would be.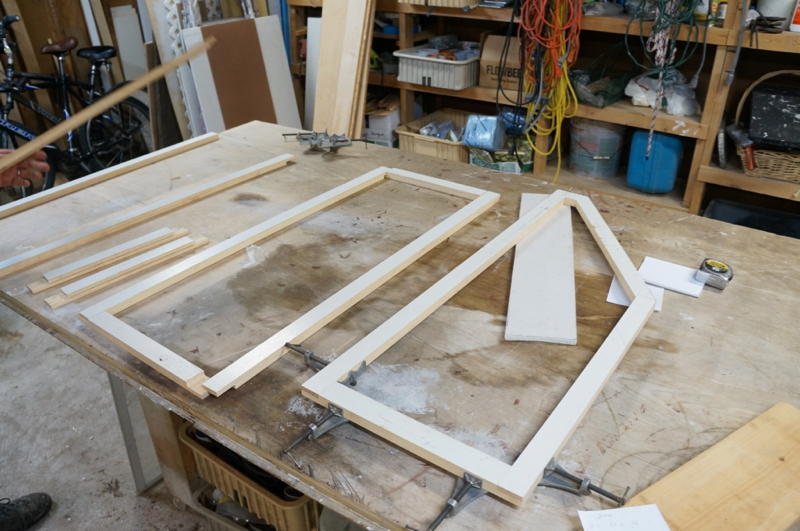 The two rectangular doors are operational, the side panel on the right is fixed.
We used hinges that are full inset, full wrap; same as our DIY medicine cabinet–  I wanted the hinges to OVERextend, but also be totally flush, and also have visible fancy knob bits.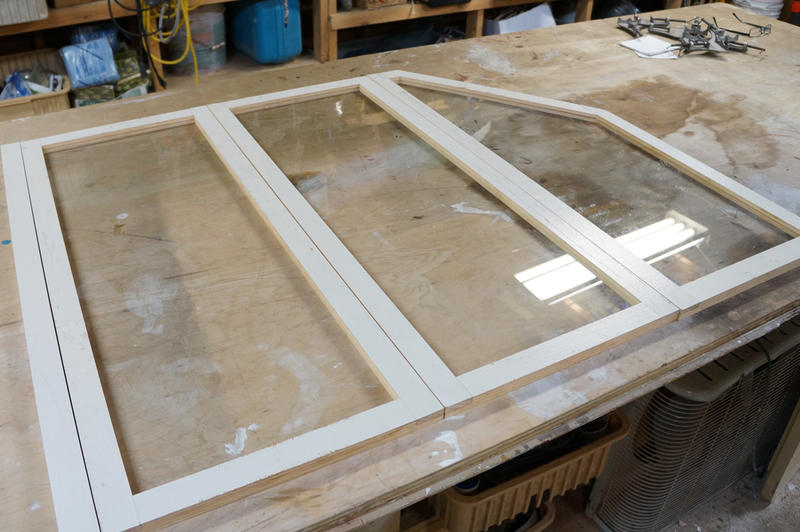 For the pulls, I bought a bulk pack of these knobs– identical to what RH sells for nine million dollars.
I was in a very NICKLE place at the time, but if I could do it again, I'd go brass.
We used also used them for the bath's transom window we added… you don't really need a handle, but I like the added detail.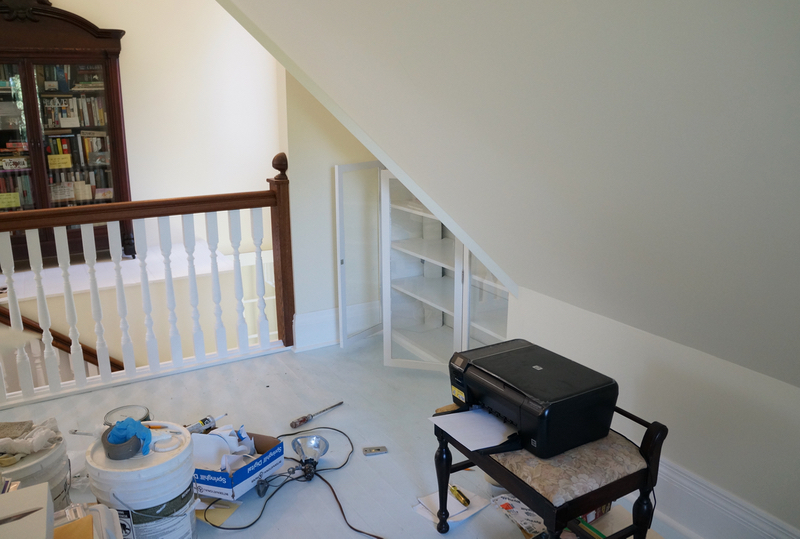 Random FYI: I sold that Victorian bookcase when I got rid of all my unwanted stuff… BUT the top piece is actually from a headboard– that piece I kept.
I tried to figure out how to use it as a header to frame out the refrigerator nook, but Paul saw me standing on a chair and holding it over my head and he was like– whatever you think is happening with that, is not happening.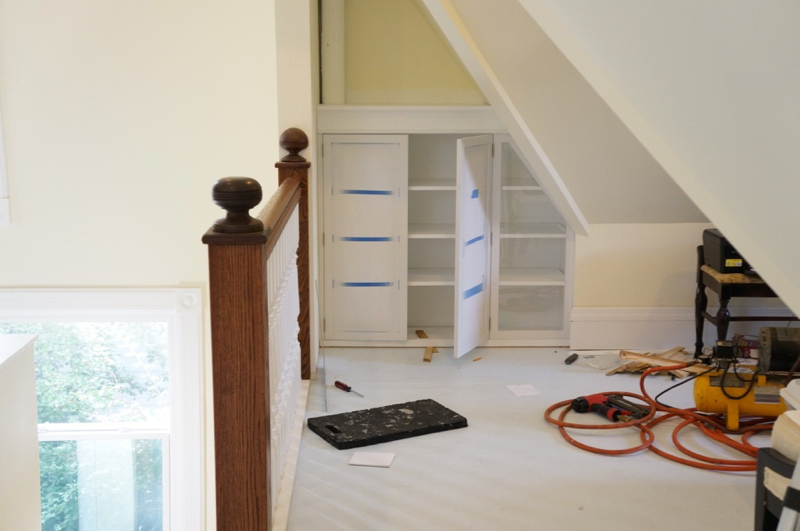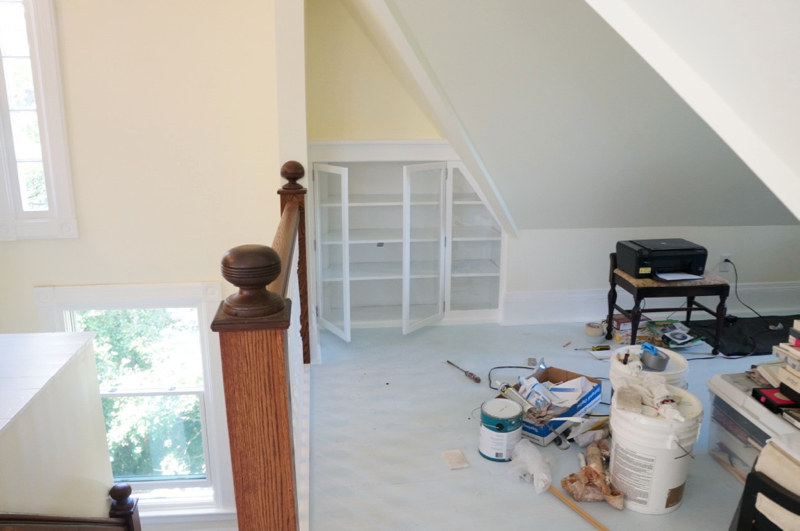 Did I ask Paul to please now remove all the walls and replace them with bookcases?
I did.
No dice.
So weird.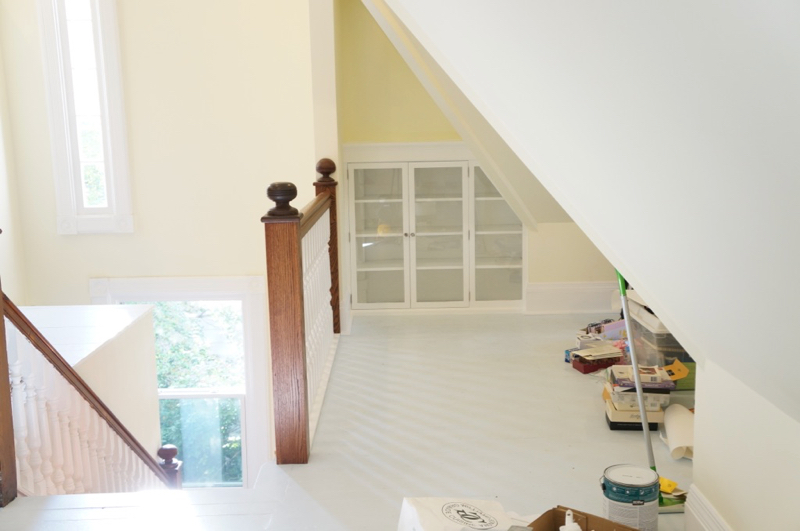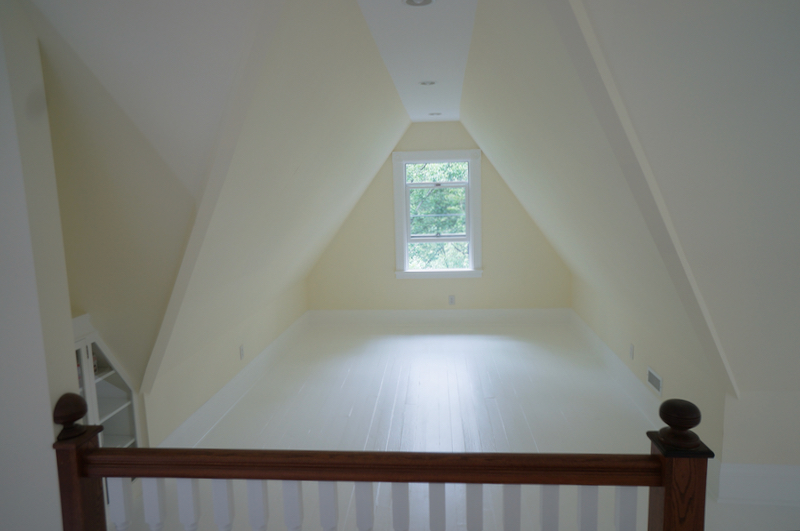 What I'm Reading: Heartland: A Memoir of Working Hard and Being Broke in the Richest Country on Earth, Sarah Smarsh
I love memoir, and this one is particularly excellent… the grinding experience of rural poverty; in the vein of The Glass Castle… an American story.