"I am not a cabinet maker."   Is what Paul said to me months ago, when I showed him my ideas for a giant, recessed, extra-tall, medicine cabinet.
He explained that he is not a woodworker, or a finish carpenter, or an elderly Amish man.
I will let you decide for yourself the degree to which that is true.
This is what he built:
Paul didn't just not want to build it…  He said he couldn't.  And he suggested I get estimates for custom cabinetry… then he acted horrified at the prices.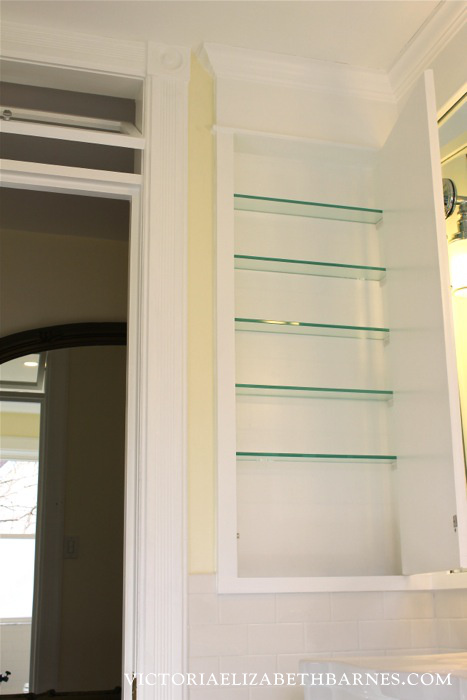 Then I spent days trying to figure out how I could do my own IKEA hack with their Godmorgan bath cabinet.  Even though I wanted something wider and deeper:
It's unusually tall for a medicine cabinet.
It's inexpensive.
And has a mirrored door and interior.
However? The Godmorgan's inside seems to be lined with tinfoil.  Which is not the luxury look I had in mind.
I wanted something oversized that would complement the large mirror over the sink.  And look fancy.  The fancy part was actually the most important part—influenced by Houzz and my Pinterest bath board and other sites that people refer to as "inspiration" but actually leave you exhausted and cranky.
Paul was no help at all.  He said crazy things like—why don't we order one from Home Depot.  And I looked at him like, perhaps you do not understand what I am creating here?
A bath zeitgeist, if you will.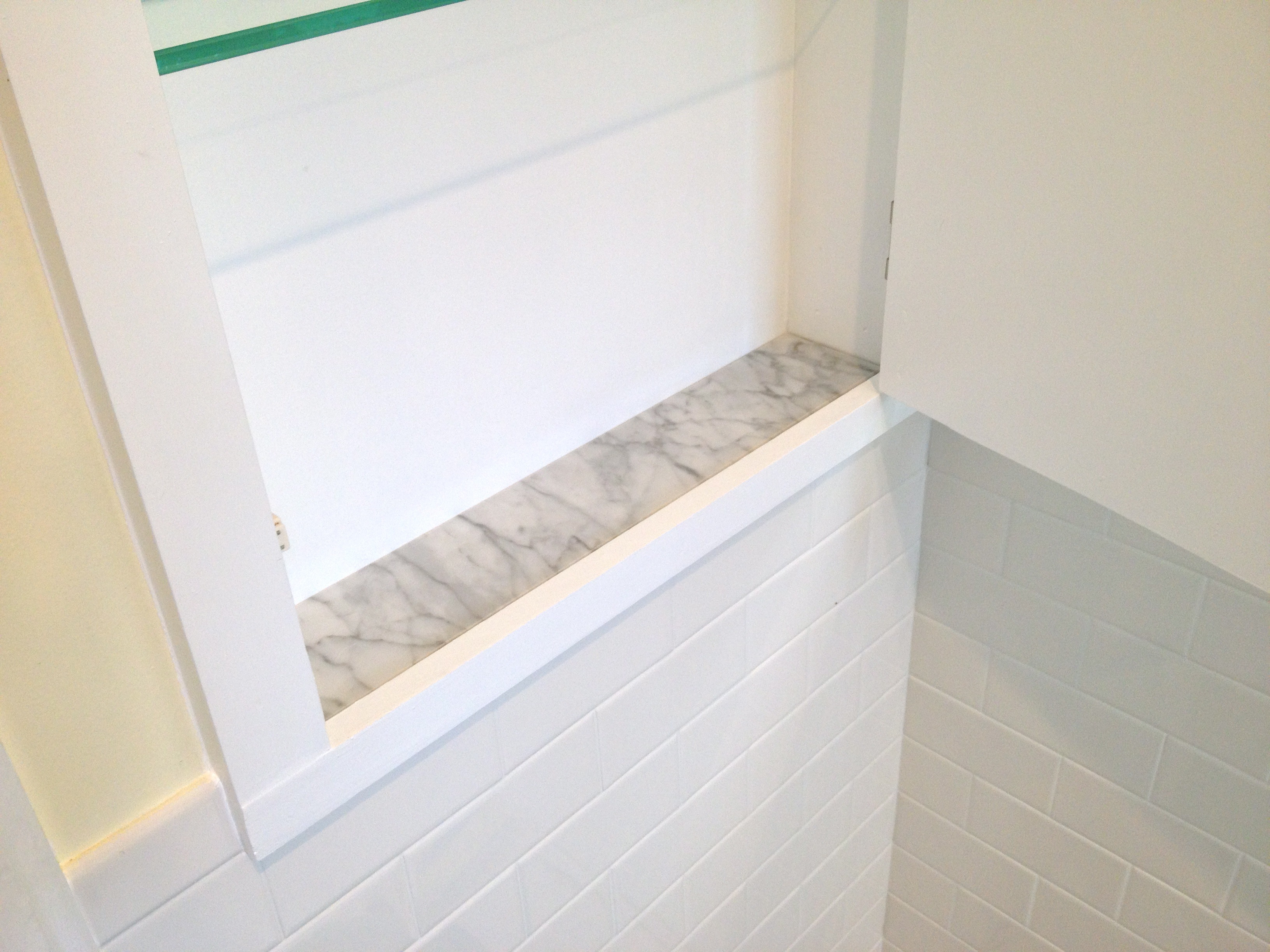 We designated the bottom shelf for extra tall items. Then we spaced the other shelves evenly, but a little closer together. (We had the glass shelves cut custom at at local glass place.)
We put a marble base in the bottom of the cabinet.  Paul did all the measurements, cut it absolutely perfectly, and installed it—while I congratulated myself on being a genius for thinking of it. Once it was in, he said—well, I can see we won't be allowed to store anything there now.
Because when I love something?  And it's new and perfect?  No one is allowed to touch it.
index of all bathroom remodel posts
I will love you EVEN MORE… if you share me with your friends!