I almost cannot believe that the bathroom is nearly done… it feels like it's been ten years.
We're still waiting on a few things like a second sconce, and towel bars,  So in the meantime, here are some details we're using that reflect an authentic vintage bathroom…
Cove molding at the base of the subway tile.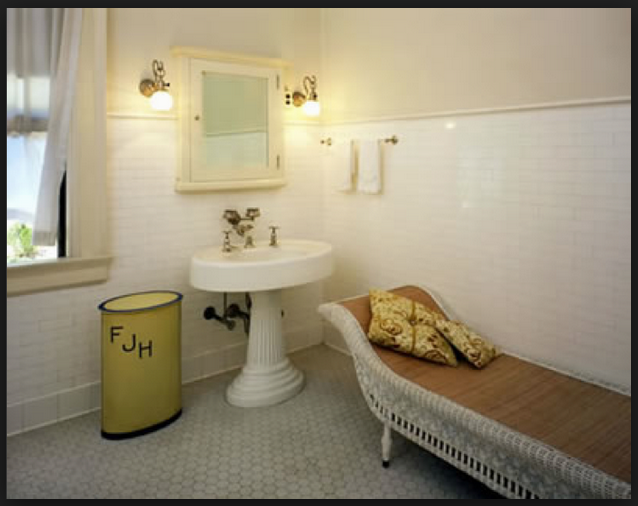 Today, subway tile is usually installed directly meeting the floor tile. Or sometimes builders will mix materials and use a wood baseboard.
But if you look at vintage baths, you'll notice that the original base tile would have been a different design than the rest of the wall—either cove molding, or a different size or shape.
Technically, we're using a console sink.  Similar to a pedestal sink, it will leave the underside exposed.  But with a console you get two legs for support, you have the option for more counter space.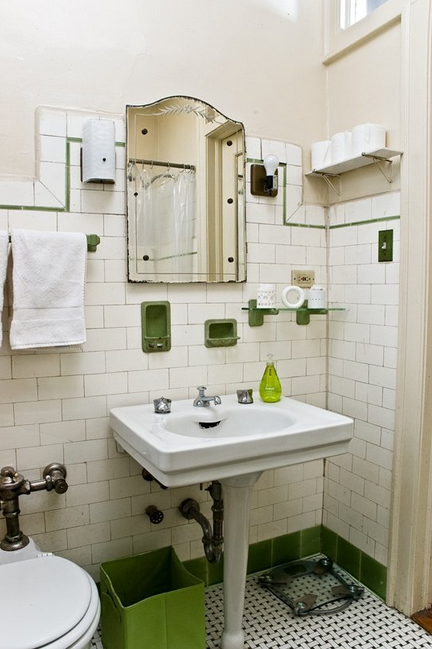 We debated using a base cabinet, (the storage factor can't be beat).  But ultimately I loved the vintage look of a plain porcelain sink, with exposed water shut offs.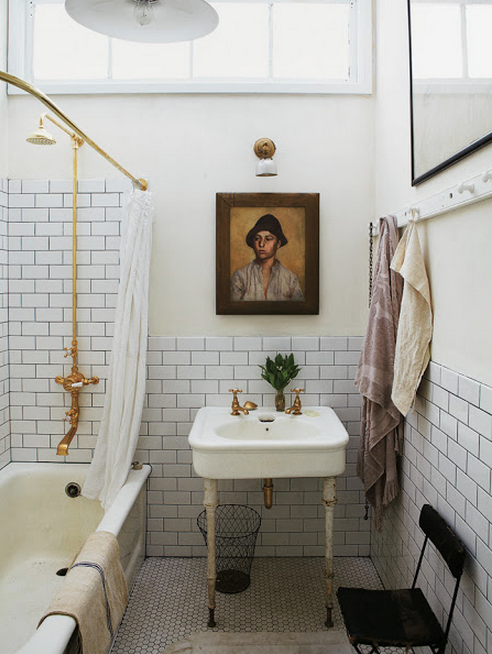 I just love everything about the photo below… it's not actually any detail that we're using.
On the other end of the spectrum, we're doing lots of utterly un-vintage details.  Like a heated floor, a concealed trapway toilet, modern sconces, and truly giant mirrors.