See the finished bathroom here!
Number of tile stores I have been to: 12
States I have looked in: 3
Times I have been surprised at how snooty some tile salespeople are: 8
Stress level compared to the time I was tied to the roof:  high.
Miles from my house where I found the final contestant:  12
Why I did not go to the winning store two months ago when Paul suggested it:  because it looked crappy.
Update: go here for tile installed/grouted!
It's not grouted yet—so the lines are darker than they will be.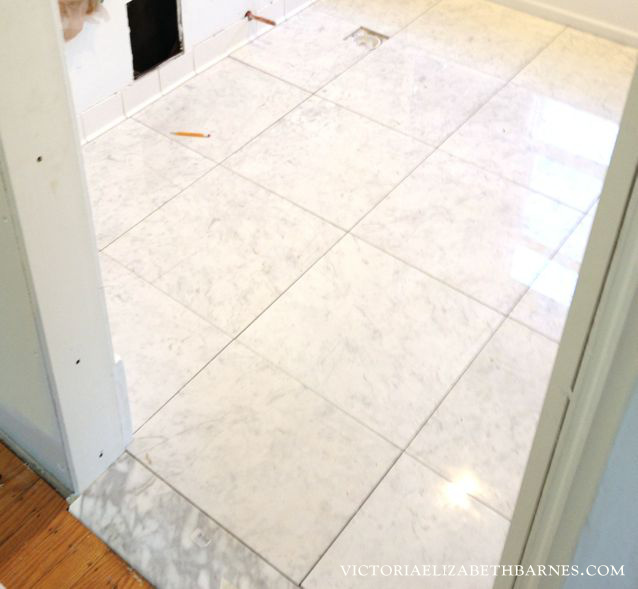 The crappy little store?  Had the tile in stock.  And let me take home two boxes of it.  Not two tiles, two BOXES.
I would like to edit my previous advice about choosing tile and say that the best way to know if a tile works for you, is to cover half your floor.
The photo emphasizes the pattern—it's not actually that prominent.  From afar, it's brighter and more neutral.  Could it be a little larger?  Yes.  Would I like a little less pattern?  Yes.  A little more something?  Yes.  But?  I'm done looking.  And this weekend we will get a floor.
Related posts: