I spent the weekend failing to get a handle on life… instead, I took a trip to Fabric Row; beginning the rapid decent into rhinestones, parking tickets, and indecision-induced-paralysis: where I got a glimpse of my project as madness, but plowed forward anyway because the other option was sanity… which goes directly against my principles.
Then I had to scour the internet for the imaginary pattern that lives in my head… then I got distracted by this faucet which is small but fascinatingly practical but maybe too industrial? Then I started looking at faucets. Then I found this kitchen.
It is my second favorite kitchen ever… Pilar Guzman's is still my first, but only by a small margin.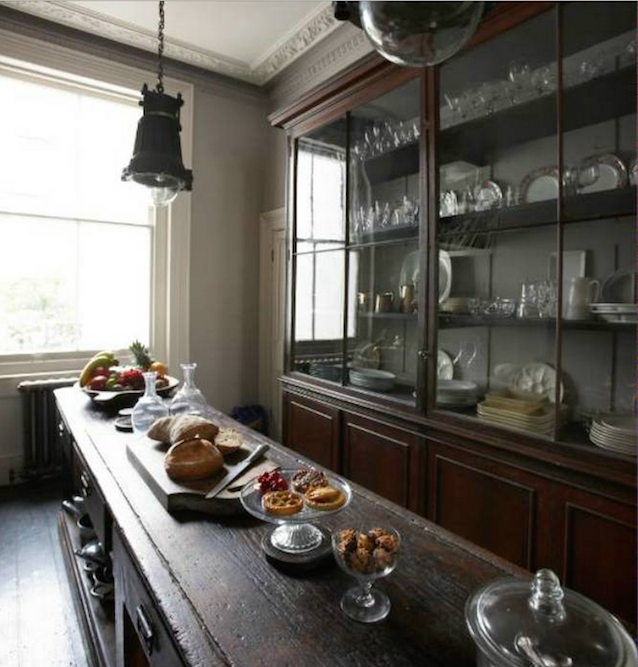 Clearly, here is a person who understands the true meaning of life AND has adorable-mini-tartlets always displayed and available! Look at them!
WHAT have I been doing with myself that I have not advanced to this level of existence?
I am not even sure any cooking occurs here… not that it matters! If this is your kitchen, you probably just exist on beautiful thoughts and refined dishware.
Why did I not think of that? So much simpler!
Go ahead and click through so that you may accurately judge how horribly lacking your own home/life/existence on earth is.
Be sure you take the whole house tour, otherwise you will not be appropriately saddened by your personal deficiency in the curated whimsy and antlers department.
The bathroom has an antique pommel horse!!! I spent all day Sunday trying to find one for myself… How else can I go on living if I cannot display my guest towels in such a stunning exhibit of fanciful-design-one-upmanship?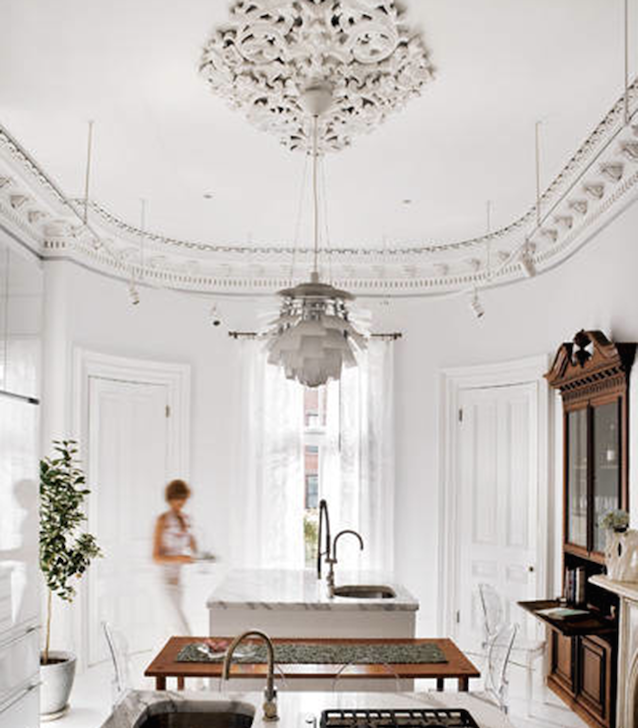 On the bright side, I figured out why these kitchens make me so itchy: it's because they show me I am doing human wrong!
It's very scientific… These people look different under a microscope than I do!
I am doing life in the animal-muck-living-floundering-organism sense.
Vs.
Life of controlled-refinement-and-not-flailing-around.
Whoops!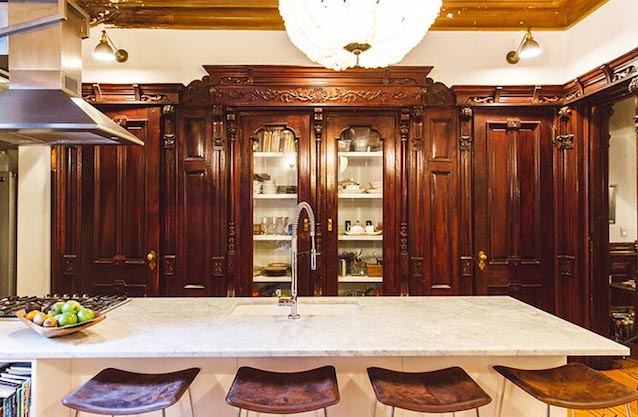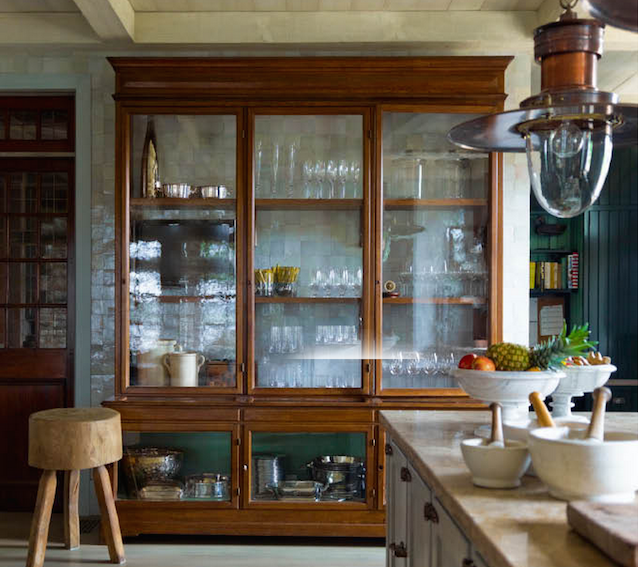 These are people who spend their Sunday reading Donne, and eating scones.
(but not ALL of the scones!)
And just one cup of coffee, instead of drinking the whole pot and then being jittery and irritable but still mysteriously unenergetic.
And who never wonder if they should just go watch an entire season of The Sopranos, because the father of metaphysical poetry is simply too stimulating.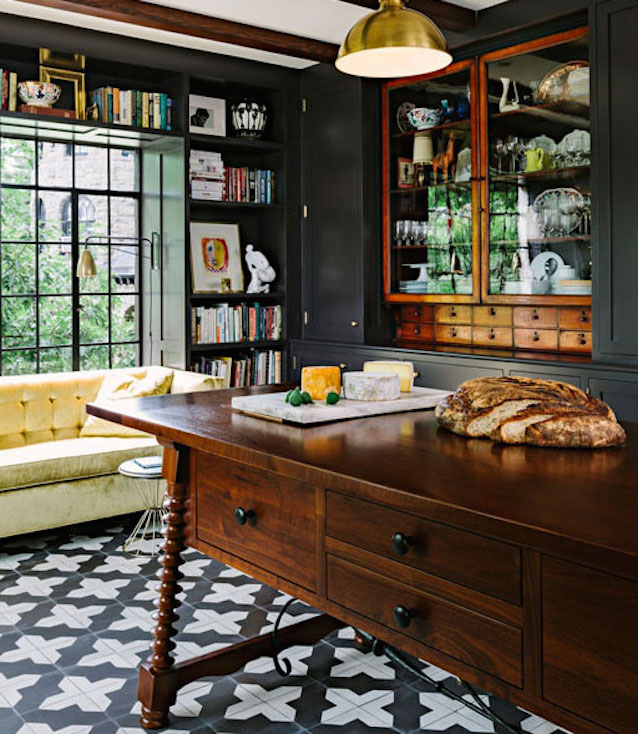 These are people who never procrastinate small tasks like moving the laundry from the washer to the dryer. And then again from the dryer to a folded state.
These are people who do not have a 5 gallon spackle bucket for compost in the kitchen… Which they are occasionally, frequently, always slow about taking outside to the actual compost pile.
Ok. That's it. Abrupt end.
I have to go now because I have to continue my search for an antique pommel horse and go back to the fabric district a lot of work to catch up on because I squandered yesterday splicing myself into Dirty Dancing.
Please enjoy a few more photos of kitchens that illustrate my gauche Americanness: that I would look at this and even CONSIDER cabinets that came from the cabinet store.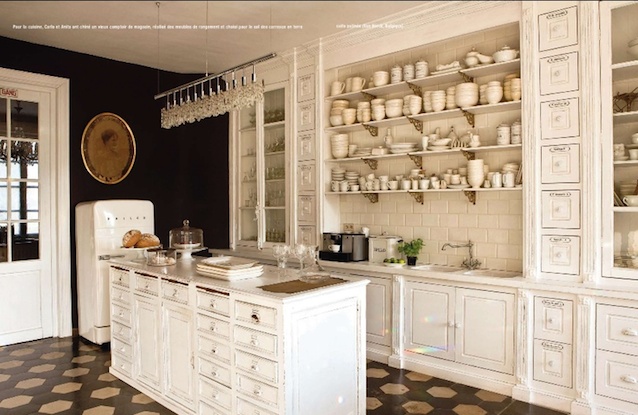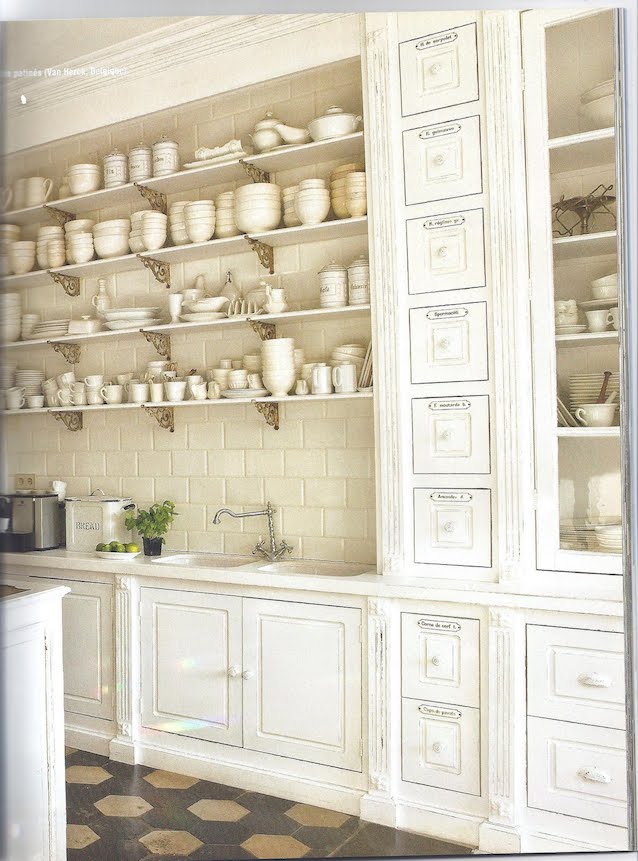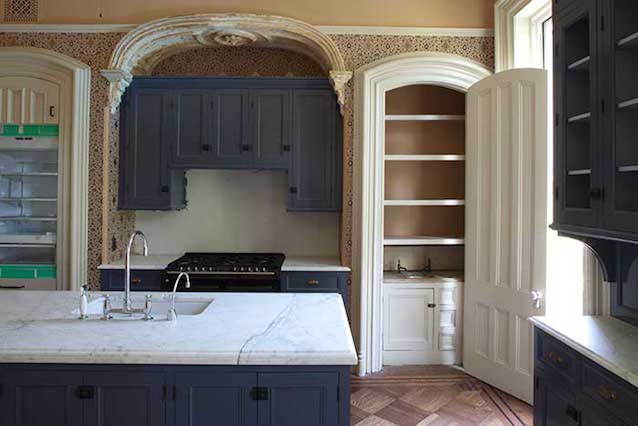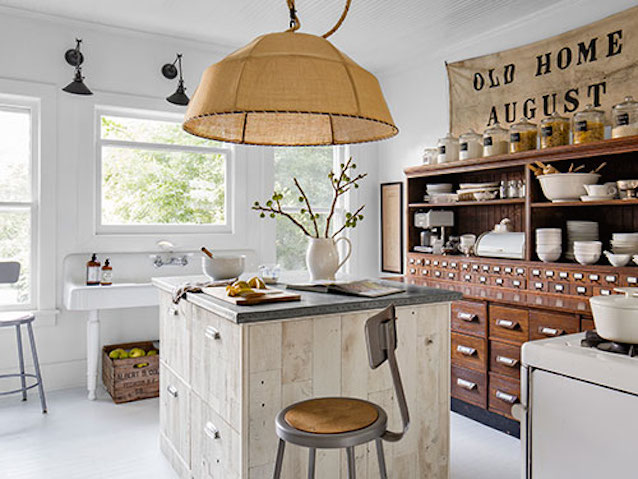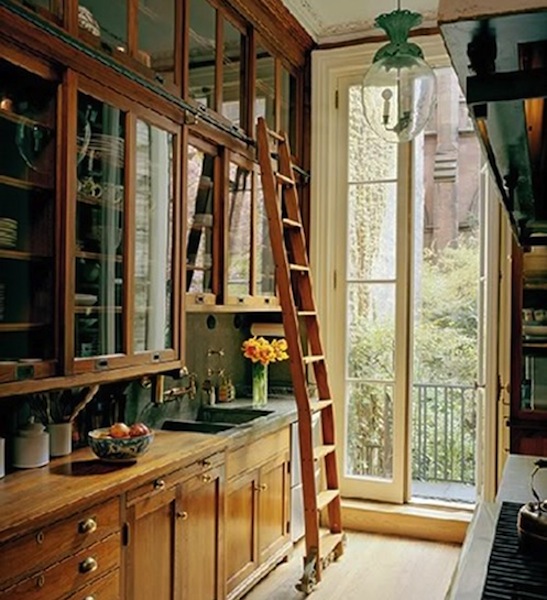 I realize this may be disappointingly un-holiday-ish for some of you, so HERE! Enjoy some Christmas-themed West Coast Swing.