if you're new to the piano, start here! This is part 3… here is: part one, two, four, five, six, seven 
While conducting my tri-state search for a piano-into-kitchen-island, I have been simultaneously having an ongoing philosophical dispute with Paul, over the very meaning of the English language:
Paul defines a kitchen island as a practical workspace with excellent storage.
VS.
My credo that storage and practicality should be secondary to general awesomeness.
And that actually, EVERYTHING IN LIFE should be secondary to general awesomeness. (Even if later it explodes in your face.)
If you want to know who is "right," ALL YOU HAVE TO DO IS LOOK AT THIS PHOTO.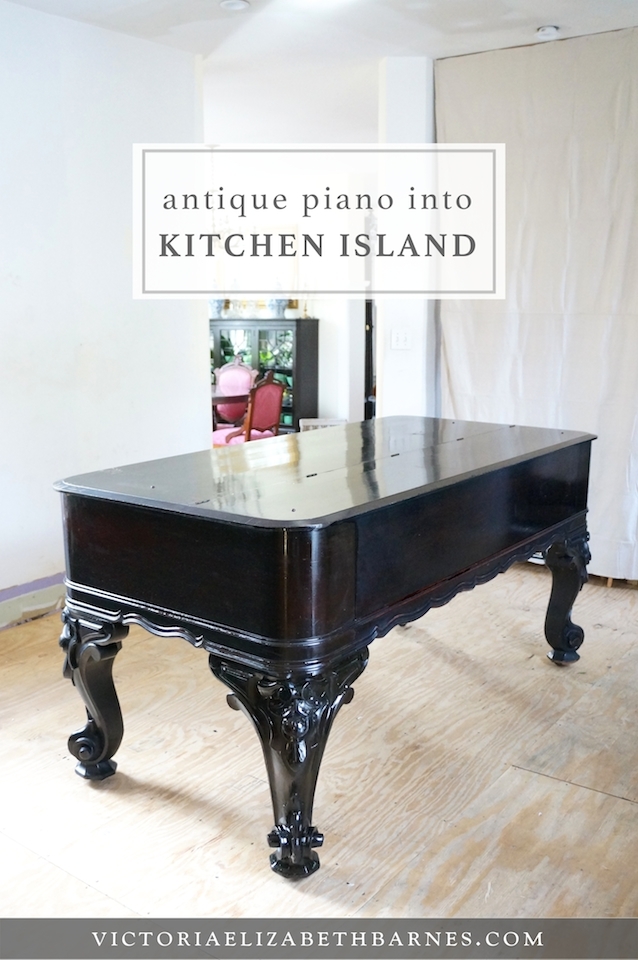 Of course, as with all sophisticated philosophical disputes, one's self is forced to a place of deep thought and introspection… and while there, I have asked Self the eternal and existential question posed by philosophers since time immemorial:
Do I really want a kitchen island that lacks functionality?
I have examined the deepest darkest corners of my soul, and this is the answer that resonates from within: NOPE.
Self has plenty of ideas for how to complicate this… and they all involve the space inside the piano.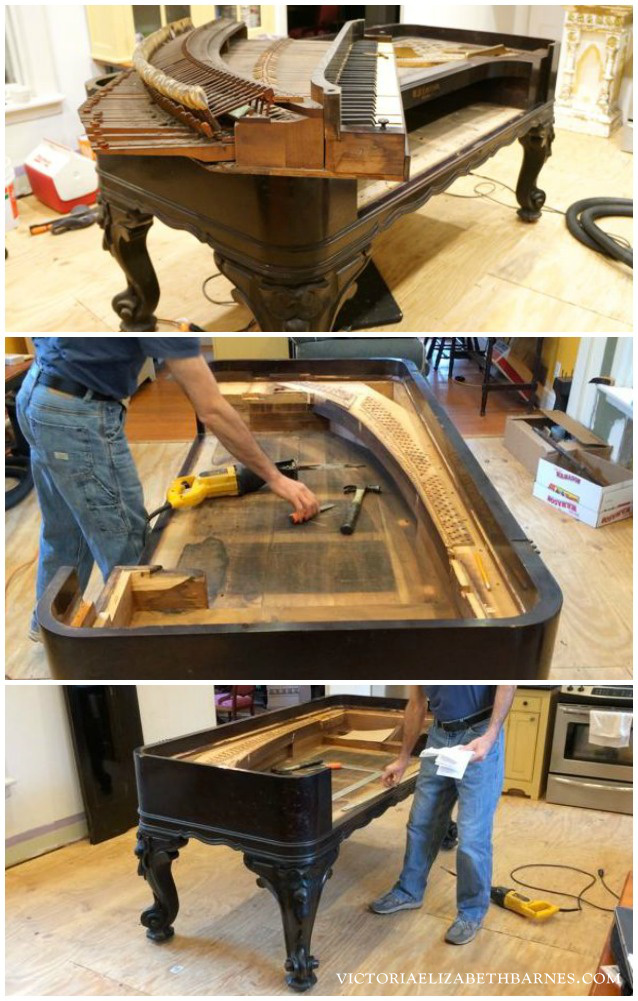 ALERT:
Any piano conservationists out there will want to stop right here… Avert your eyes from the carnage that is about to happen.
DO NOT WATCH THE VIDEO!
Allow our destruction to shed light on the plight of these pianos! Go forth and find one for yourself! Save it! Restore it! Send me photos!
For the rest of you, how about a fifth of Beethoven?

Video — putting drawers into piano.
index of all kitchen renovation posts