Hawaii is not completely horrible… despite what you may have heard.
It was nice to do absolutely nothing, have no responsibilities, and just be with Paul… I guess this is why people go on vacation?
I was SUPER looking forward to the zip line; SEDENTARY EXCITEMENT! Has a more compelling phrase ever been written? But there was lightning on the day of our reservation, and that was the end of that.
Fortunately, THEY HAVE CATS HERE.
What's that?
You didn't expect CATS?
lol.
CATS!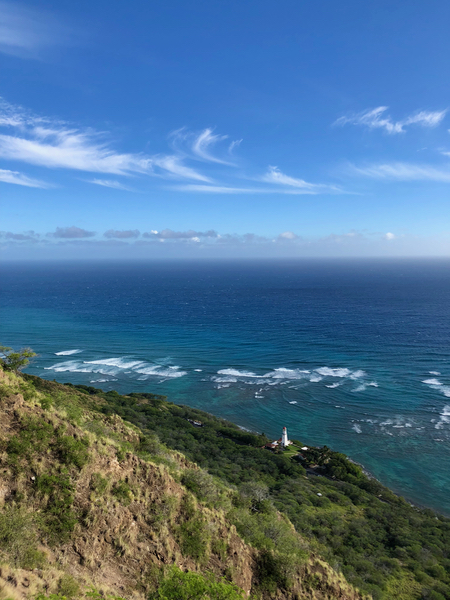 WHAT I'M READING:
To Hawaii, I took: Bellevue: Three Centuries of Medicine and Mayhem at America's Most Storied Hospital… and Fast Food Genocide.
I started Bellvue on the trip out; Fast Food Genocide would have been my first choice, but trying to mount my Righteousaurus on the plane seemed like it would be a real hassle.
HI HO SILVER!
Away!
Bellevue is everything I hoped it would be; a salacious tabloid of history… Grave robbing. Innovation. Public health policy. Extraordinary scientific breakthroughs. Controversy. Poverty. Culture. Diversity… basically, the history of Bellevue is the history of New York City.
It is also a fascinating lens through which to view our current perception of healthcare, mental illness, class, gender, sexuality, race.
I didn't start Fast Food Genocide until I got home… because, when I read stuff about how corporations have convinced parents to POISON THEIR OWN CHILDREN, I need to be able to bellow pronouncements and run wildly through the McDonalds drivethru; waving my arms and shouting: SAVE YOURSELVES!
You think I'm kidding.
I ROCK A DRIVETHRU.
Sometimes the subway.
Will it ever stop?
Yo, I don't know.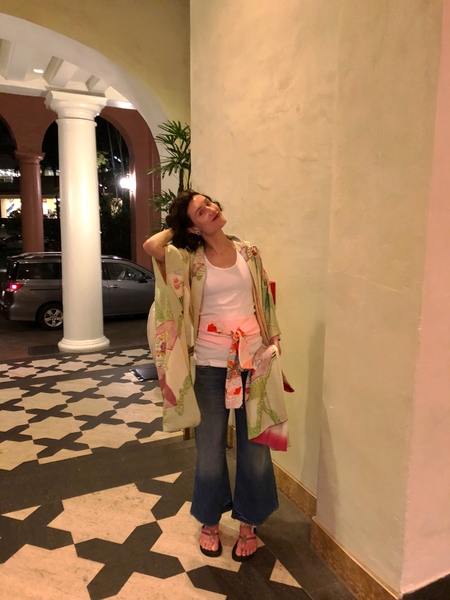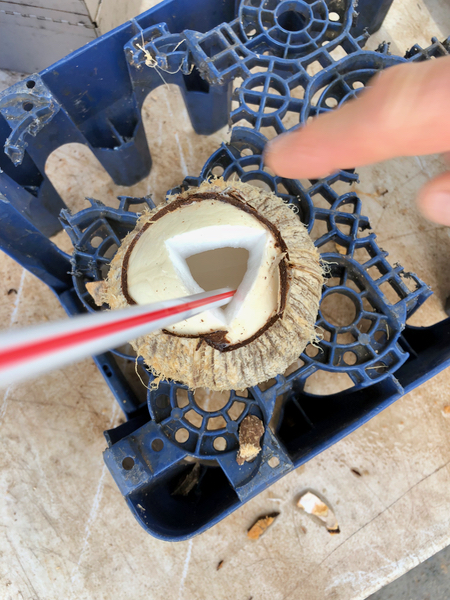 Then we were reminded of this thing called snow…a tree in our backyard tree split a huge chunk off and fell right over the patio… it crashed down on EVERYTHING… The giant Victorian urn we restored, and these stone planters, (which were my very first Craigslist-blog-post! I went back to revisit how amazing it was… and. um. no.)
SOMEHOW the tree ONLY destroyed that Adirondack bench; which I have been campaigning to trash forever… Paul is always like, IT'S GOOD SEATING… and I'm like– NO, it is terrible, uncomfortable seating, AND SO UGLY.
But LOOK at the photo! If the bench had not been there… SMASHED PLANTER! (I drew a white squiggly arrow for your visual assistance!) THE TREE ACTUALLY PUSHED IT OFF THE BASE.