index of kitchen posts
previous kitchen design plan
My plan for The Nuclear War Of Fanciness was to put it where The Kingdom Mirror is.
But because I do not understand how time works, I failed to get rid of Old Kingdom, before New Kingdom arrived.
Which meant that the day before nuclear armageddon, I was running around my house with a measuring tape, asking myself: why does my house not have more walls?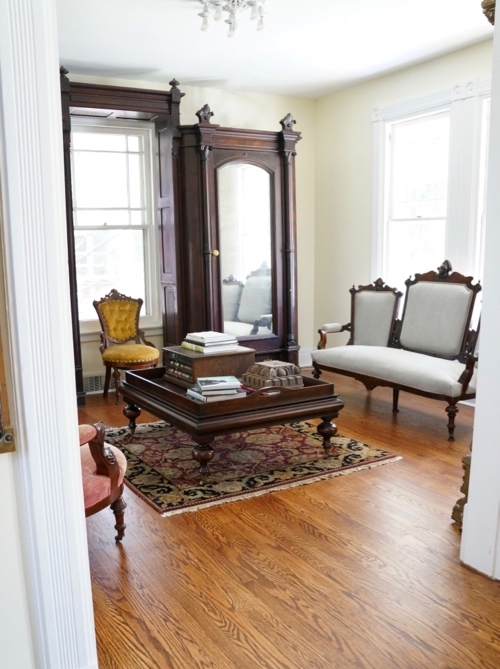 And despite my VERY THROUGH SEARCH of our home, there was no yet-to-be-discovered wing… and I was forced to accept reality: I have acquired something for which I have no space.
Literally, I myself may need an alley for storing mirrors.
To be clear, that's not a PROBLEM… it's just not exactly what I was planning.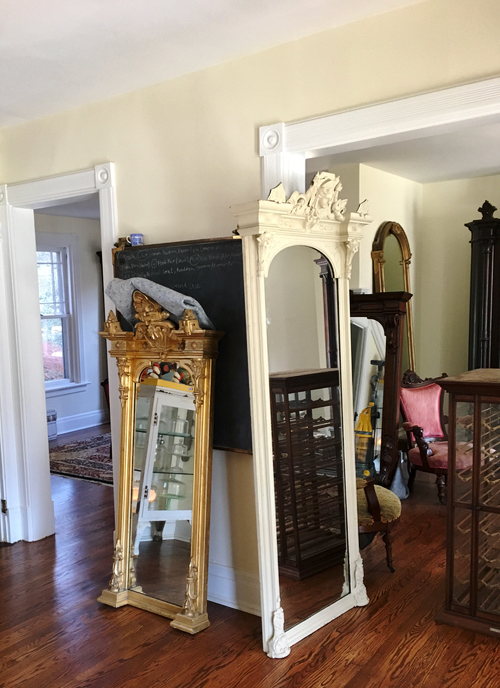 I walked back into the kitchen to put the measuring tape away… defeated.
And LITERALLY staring me in the face, was a wall.
A wall that I had not considered.
IN THE KITCHEN.
Self said— yes.
And I was like— word.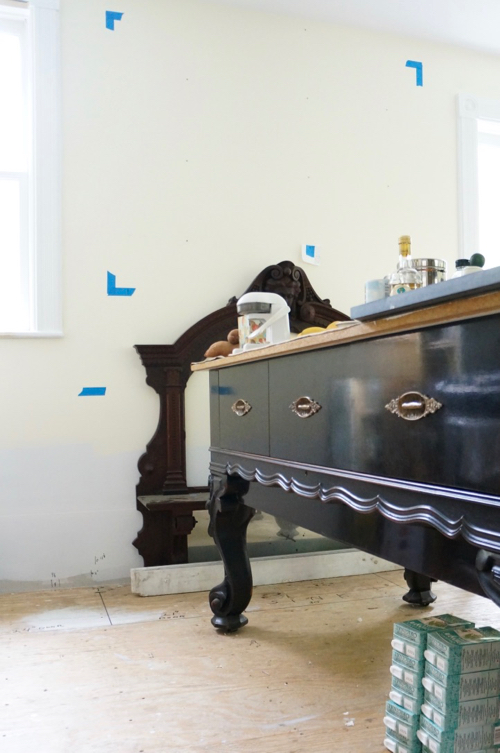 Then all night, I lie awake, worrying that I would hate the mirror there.
Loving something IN YOUR HEAD.
Allows for ALL KINDS of possibilities!
You get to IMAGINE the perfect height-width-aspect-ratio-in-respect-to-white-space-and-also-laws-of-physics.
Remember the bookcases I was CONVINCED (wrongly) we could MAKE WORK as kitchen cabinets?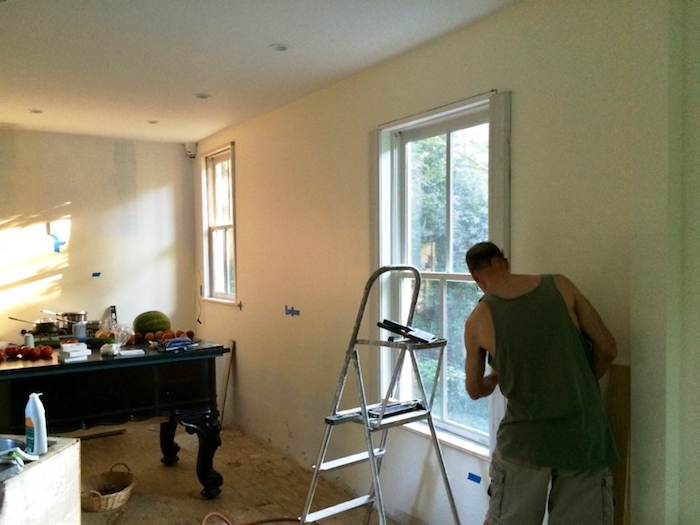 Not to mention, how: when speaking of a wall-sized-thing-with-glass?
You do not make it work.
Either it WORKS or it doesn't.
EITHER you have purchased an item of absolute magnificence that is unassailable proof of your own genius… OR you are a demented orangutan who failed to use her impulse-control strategies.
I will say this for the orangutan: she has spectacular taste.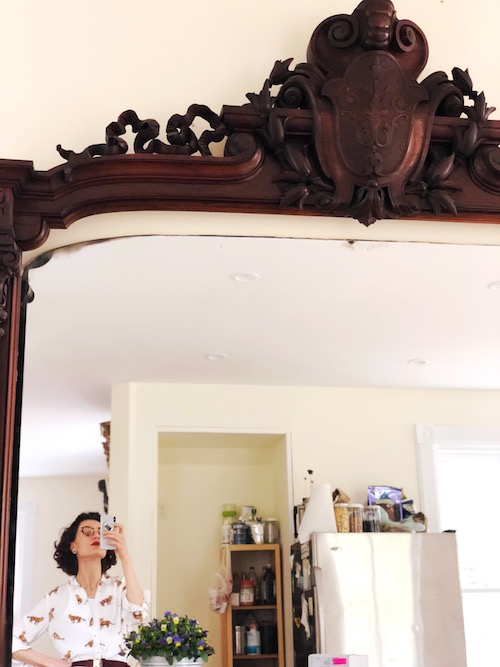 As the new fanciness settled back against that wall, it was EXACTLY AS I HAD IMAGINED.
ONLY 97MILLIONBILLION TIMES BETTER.
Self performed an interpretive dance to mark the occasion and also convey THE MASTERWORK OF AMAZINGNESS THAT IS MY ABILITY TO FILL MY HOME WITH THINGS NO ONE NEEDS OR WANTS.
Marie Antoinette applauded.
The Louis/Louies/Louises/whatever/all of them/ gave me a standing ovation.
The peasants booed and threw crusts of bread.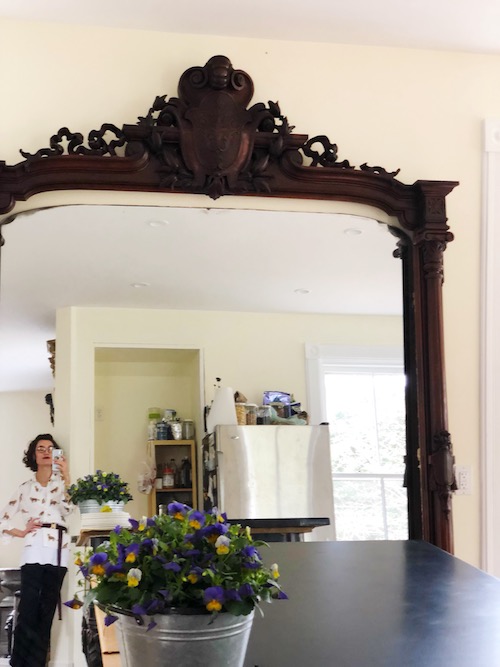 Ok. Now I have to go take real pictures and do mockups and go to the cabinet person… I have been TOO EXCITED WITH FITZ to do anything but leap around and set off the glitter cannon.
FRIENDS! THE IDLE BRAIN IS THE DEVIL'S PLAYGROUND!

important note: YOU should NOT join me in getting excited because literally, no one is going to think the new kitchen plan is good… you are basically looking at it… GIANT MIRROR… not much else.
For the very first time, I AM DOING LIFE RIGHT.
it feels amazing
In fact, I'm just going to go ahead and call the kitchen finished!
Ladies and gentlemen, goodnight.
Thankya.
Thankyaverymuch.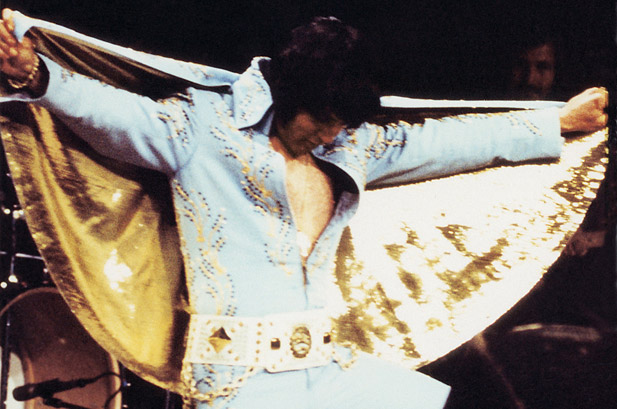 SEE ALL MY BEST CRAIGSLIST FINDS!