UPDATE! The bathroom is finished! See the before and after here! here is an index of all our DIY bath renovation posts.
I like the clean look of a LARGE mirror over the sink— with dual sconces installed through the glass, rather than off to the side… I think this is a great design for maximizing light in the bathroom.
If I had room, I'd go this big.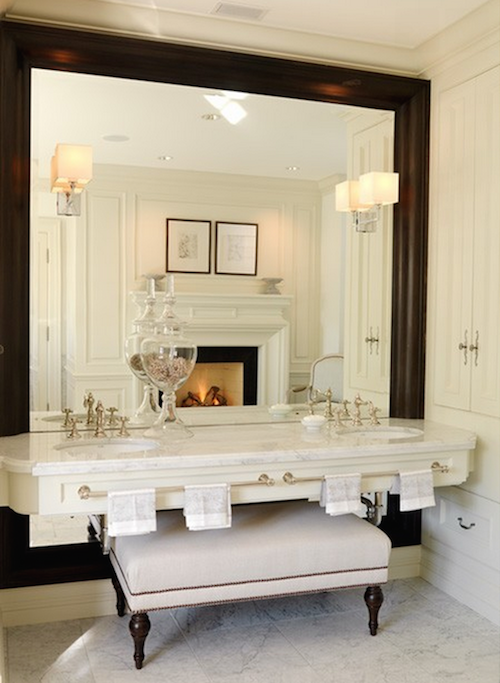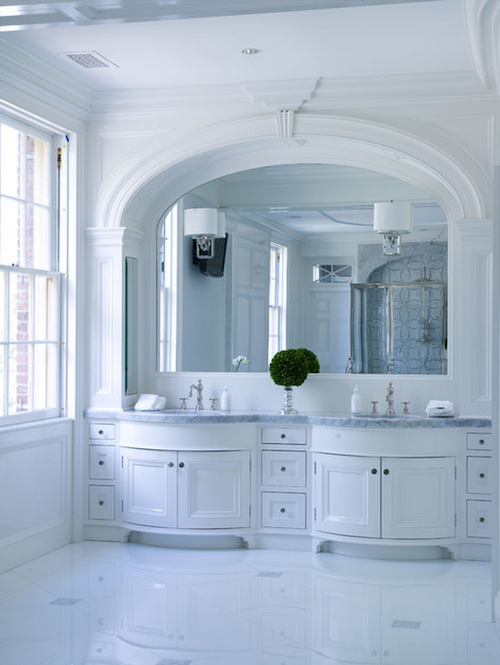 A mirror this size will probably be a maintenance issue with water splashing up.  But as usual, I've decided to dispense with practicality.
I want to keep the bathroom design bright and clean, and kind of modern… but also maintain a vintage feeling to match the age of the house.
The other element I find really appealing is an oversized medicine cabinet on the side wall, at a right angle to the sink. (here are a bunch of examples.)
I particularly like the flush-mounted versions with a tall, mirrored door to match the vanity's mirror.
Like this setup, but with a mirrored door over where they have the towels.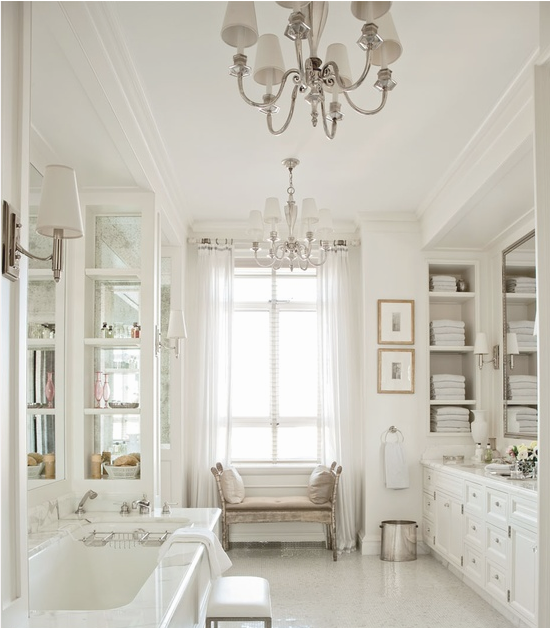 Custom medicine cabinet ideas: Pinterest
I would want to design a mirrored door for the medicine cabinet like this: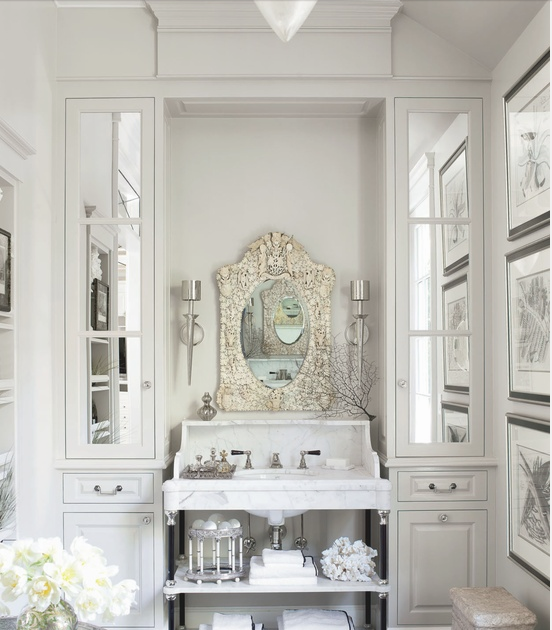 Custom cabinet idea: Pinterest
UPDATE:  See the custom medicine cabinet we designed and built.
Random bath love:
LOVE this sink… No counter space, but so charming!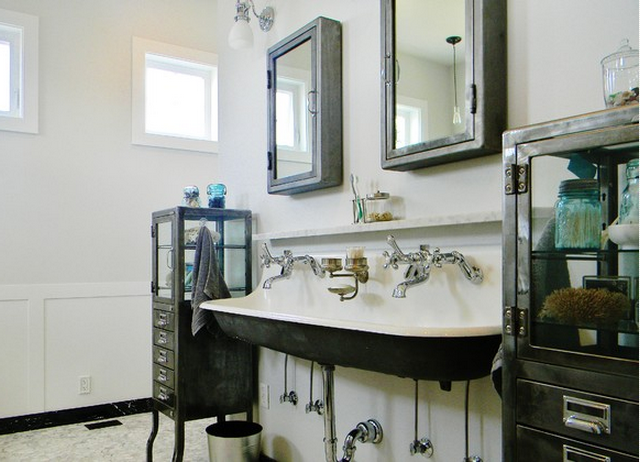 Our bathroom is about a quarter of this one, maybe one eighth… but I would gladly shove that sink in there.  And the storage towers.
I am dying a slow death from molding envy.