We are literally a grow house…  I have no green house, so the kitchen is the makeshift plant room. The lights and heat mats and cords and watering and misting is getting old.
One of these winters Paul will build a better system… when he has five spare minutes and nothing else is on fire.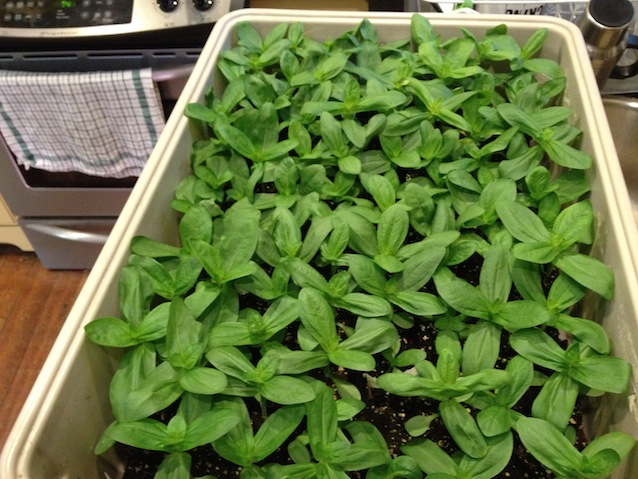 These are going outside. It's plenty warm this week… but no doubt planting them will bring back true spring temperatures.
Elvis works on her fierce tan and wishes we'd leave it set up all year round.