Paul and I spent Saturday discussing the kitchen… Or rather, we began a conversation about the kitchen which morphed into generalized irritation, which seamlessly merged into every fight we have ever had about anything house-related.
The kind of irritation that makes you want to lay down on the floor in surrender and say– I give up. You win. This entire conversation is all yours.
Knock. Yourself. Out.
But instead you tiredly suit up for combat because for some reason you must defend the honor of your irritation.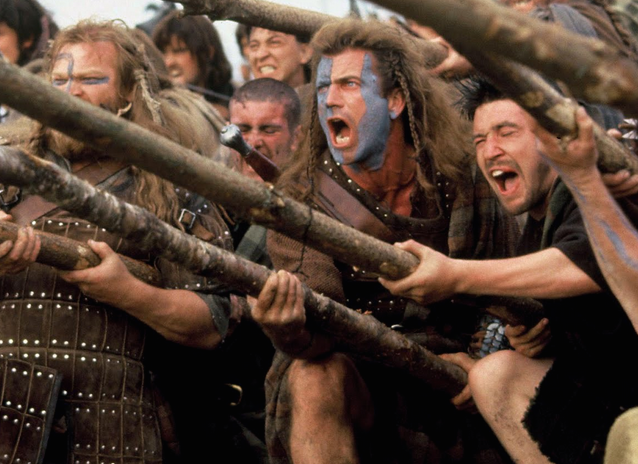 The worst fights are the ones you see coming from five miles away, do not want to get involved in, but are FORCED to because the other person insists on being as irrational as possible.
At one point it occurred to me that I could just walk away and say– you know what? We have already had this fight 57,000 times. Do you have anything new to add? Because I don't, and I should go do laundry.
But that would have been reasonable and adult-like, and not at all governed by my rage-brain-reaction to Paul's insistence on communicating in the most impossible way possible.
Besides, does this look like a person concerned with laundry?
What Paul is frustrated about is all of the projects that I have gummed up and slowed down… and the way I have generally brought all progress to a screeching halt.
I am too slow. I am too indecisive. I overthink. And change my mind. I need to do research. And search. And reconsider. And search some more.
I have opinions on EVERYTHING.
Also, I lack focus.
I am distracted by things I want to go get on Craigslist, outfits I need to make, ideas for blog posts I write halfway and never finish, and new ideas for Christmas decorating.
I am full of magical, sparkly stuff and bluebirds.
And I'm unreliable and living on my own planet.
Then, I am tired and need to lie down.
The things that are unique about me do NOT improve Paul's life. In fact, they make his life more difficult.
On the other hand, the things that make Paul unique improve my life immensely.
So it is a strange dynamic – where I understand WHY he finds me frustrating. But he does not understand why it is not FAIR of him to find me frustrating… It is not my fault that I was smarter when choosing my partner than he was.
Also, for the record – there are PLENTY of things about Paul that I find incredibly aggravating. Specifically: the way he will cram EVERYTHING THAT IS IN NEED OF BEING WASHED into the washing machine.
As though the machine works solely by virtue of items being placed INSIDE of it. With no relation to the actual specifics of WASHING clothing– agitating, rinsing, cleanliness, etc.
other posts about frustration/stress/near-madness:
bath, porch, construction, communication