SEE OUR FINISHED KITCHEN, HERE
Our kitchen design process has been like a presidential campaign: full of passionate idealism that evaporated in the face of reality.
Paul has been cast as John McCain… a man who was doing just fine until he saddled himself with a woman who could see Russia from her house.
And for the record, I CAN see Russia. It is giant. And suitably fancy. And populated by people who have a historical flair for hats and dictators.
огромные причудливые украшения!!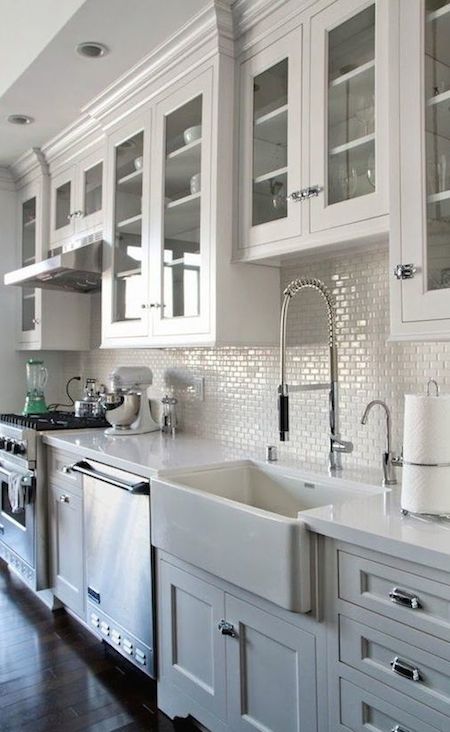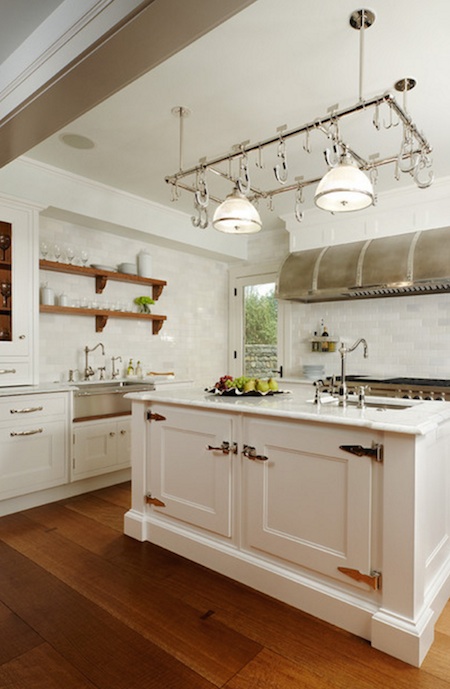 Not everyone is keen on the dictatorship part.
Especially when the dictator swans in and waves her hands and says—no, no, this is ALL wrong… Stop until further notice. I need to go lie down in total silence with the cat.
Please don't bother me until the hats are delivered.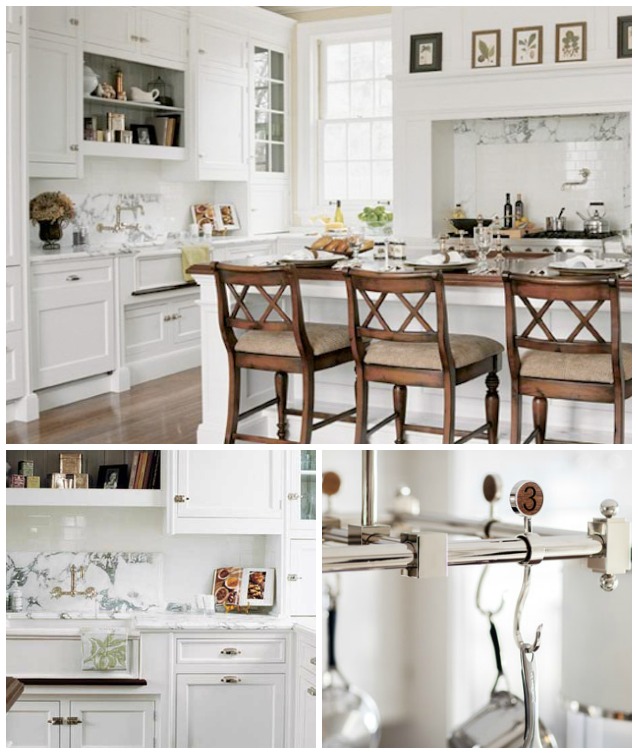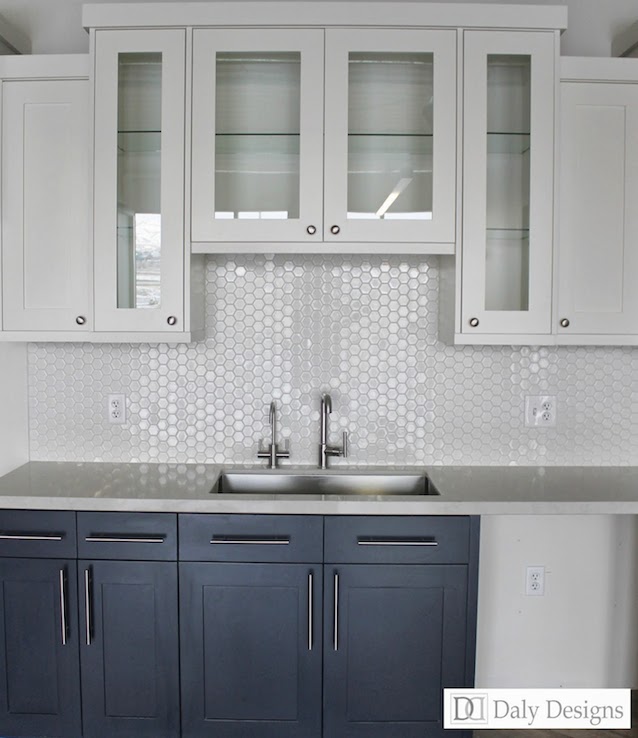 But if YOU are the dictator, congratulations!
If you have planned your dictatorship correctly, your subjects will be unable to rally support from outside sources/are powerless to overthrow you anytime soon/you can put whatever you want over your sink and no one can stop you.
HIGH FIVE!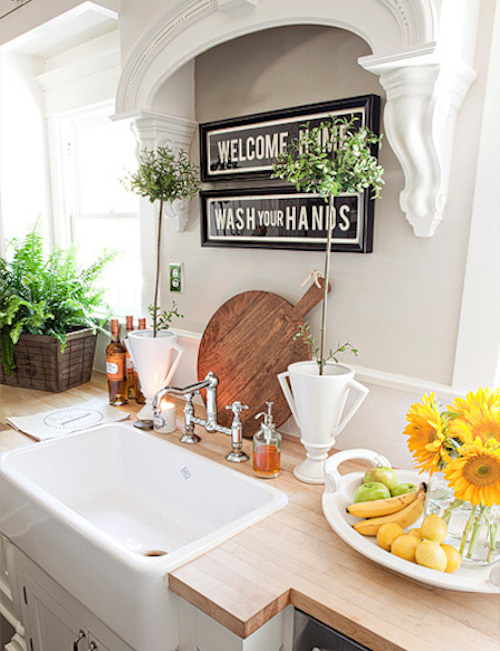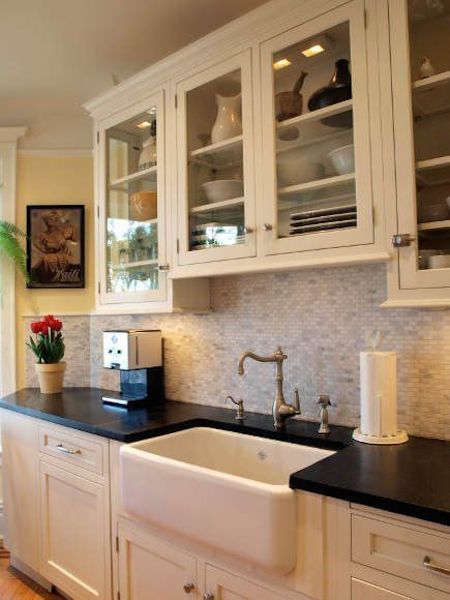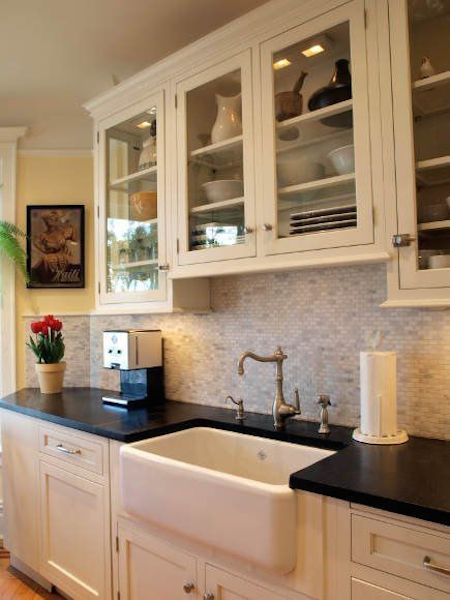 If you look at the preliminary mockups for our kitchen remodel… you'll see that originally, I thought I would come around to upper-cabinets on the sink wall.
They are practical and offer things like storage; which I hear people value in a kitchen.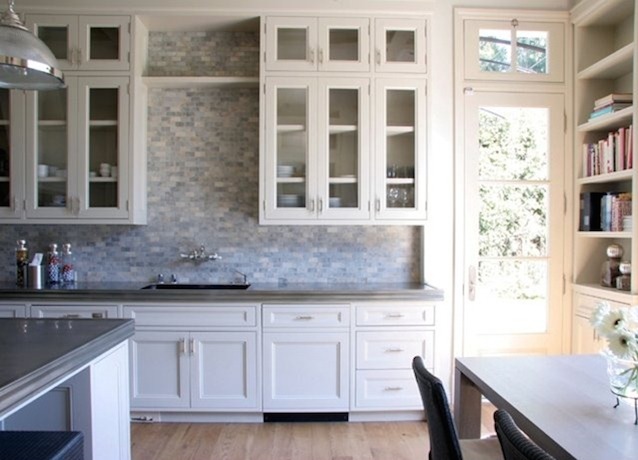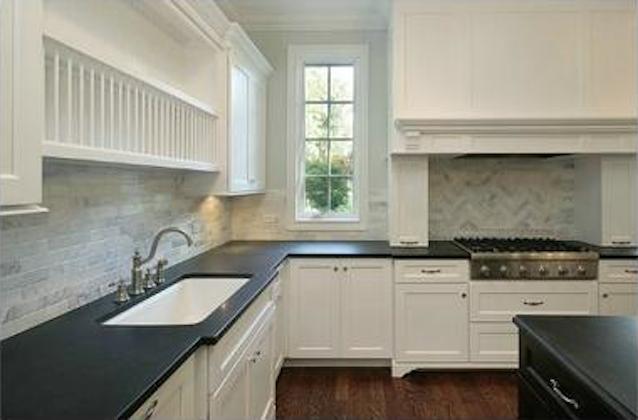 But ultimately, I've decided I don't like the idea of boxing out/bulking up that wall… I want to keep the sink wall as OPEN as possible.
At first, the solution seemed to be open shelving, possibly glass; to make them as unobtrusive as possible… and also because I fell MADLY IN LOVE with these shelving brackets.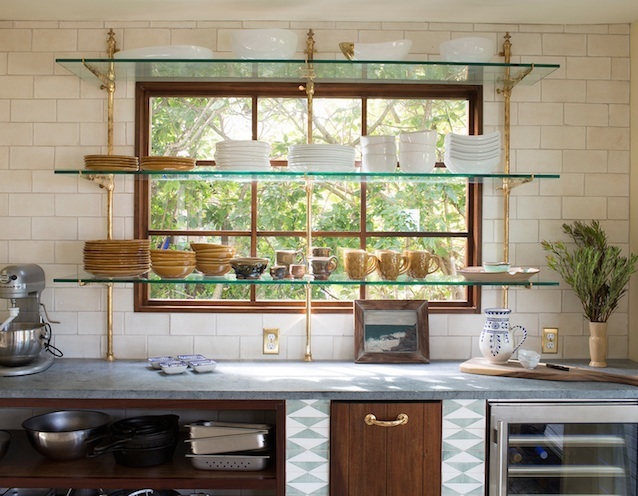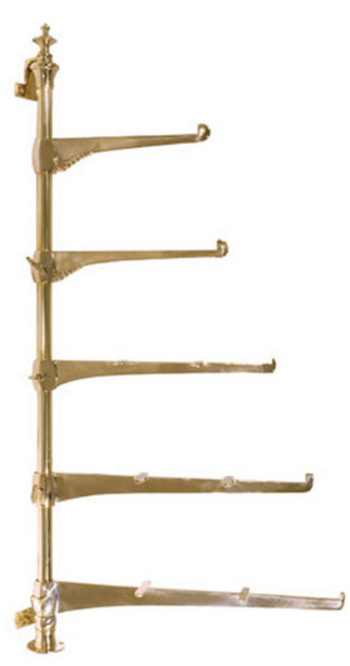 However, my love will remain unrequited, because at nearly $1,000 PER UNIT, that is not happening.
Despite Self's immediate and wholehearted embrace of bankruptcy-in-exchange-for-giant-fancy-things… those things must be OLD.
If I tried to convince Paul to spend that kind of money, it would be on something antique/complete crap. Not on something new and clean that functions well and serves a purpose.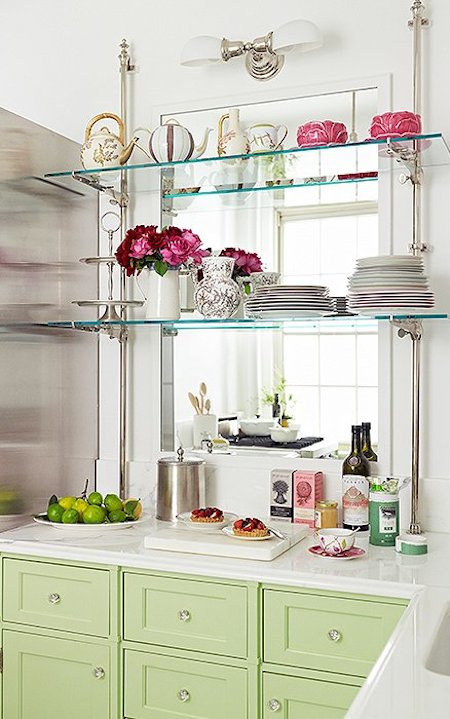 I spent some time trying to find a substitute more inline with our budget… but ultimately decided that the LAST thing I need is to be cleaning a bunch of superlong glass shelves. No matter HOW MUCH I might love that hardware.
But how great is that mirror BEHIND the shelving? It brightens up the space SO MUCH, and totally guarantees that cleaning is even more of an utter nightmare!
So then I moved on to Carrera marble shelves… Because I'm practical like that.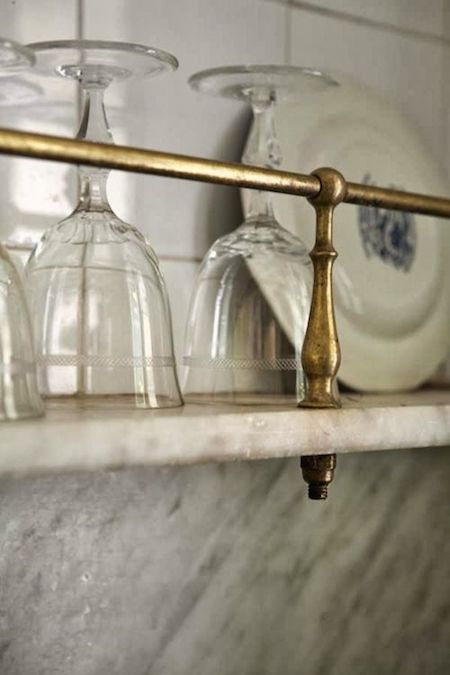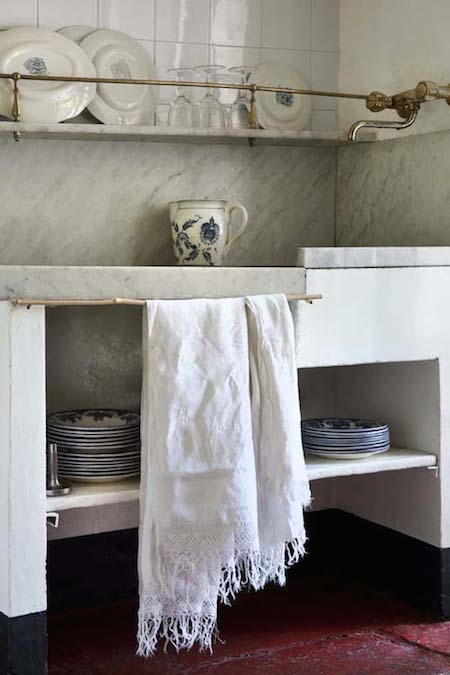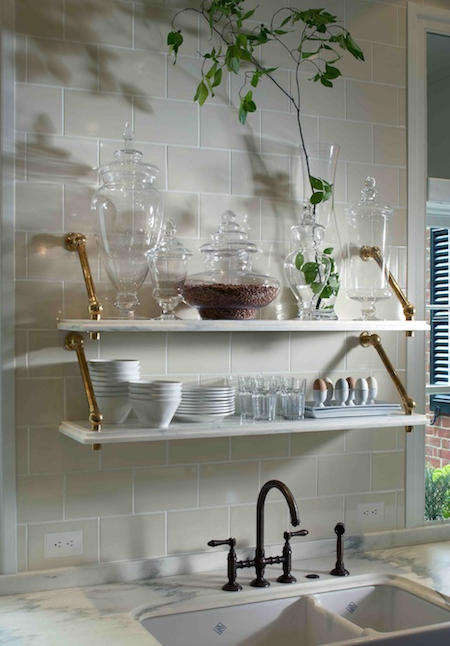 Ok… I think I've lost control of this post.
You are probably not still reading.
Just look at the photos.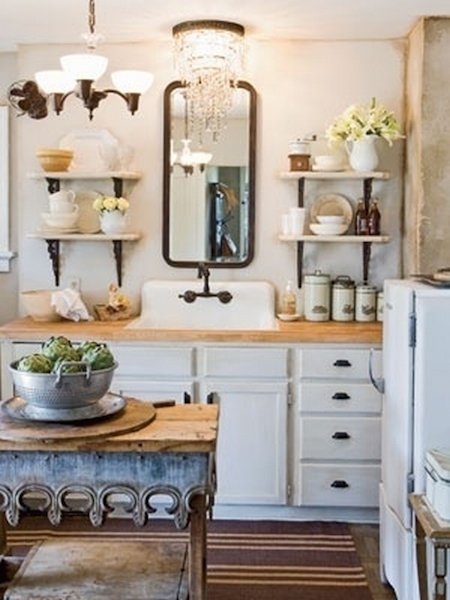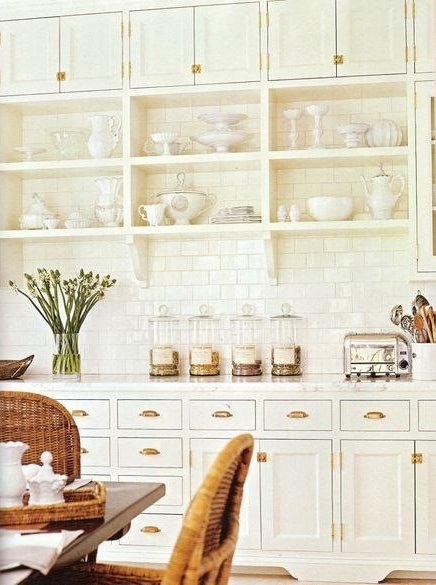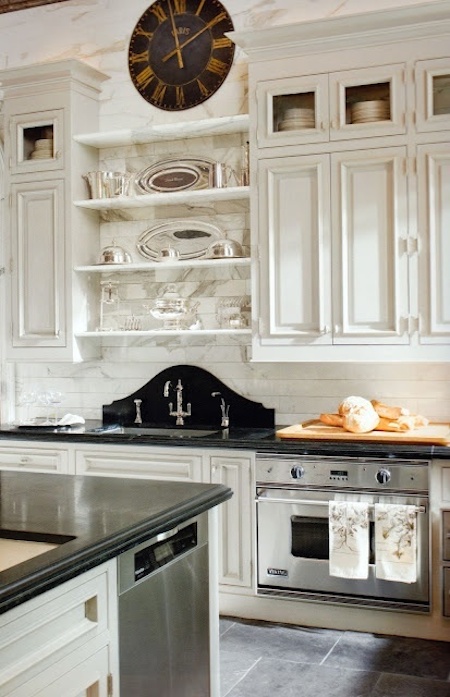 index of all kitchen remodel posts
9 million more kitchens on my pinterest board