We have a gas range… it cooks stuff!
So I assumed that we would do another for the kitchen remodel… but as with all kitchen decisions, the further you wade in, the further you realize that you have been living in a prehistoric cave: dirt floor, poor lighting, no espresso station.
What was the source of my cave/dirt epiphany?
The sorcery that is INDUCTION COOKING.
Incase you too are a cave-dweller, this is an induction cooktop.
A THIN PIECE OF GLASS WITH ZERO NOOKS TO SCRUB.
And yes, it comes as a freestanding range… BUT YOU CAN DO IT LIKE THIS TOO.
Not only is it an easy-to-clean surface, it's energy efficient, there is no outgassing, AND all the bulkiness of a range top is totally unnecessary!
The clunky knobs? Unnecessary!
The unsightly grates? Unnecessary!
The nooks for collecting gunk? Unnecessary!
The OUTGASSING OF TOXINS? UNNECESSARY!
If those are unnecessary… WHY DID I NEARLY BUY THEM!
Terrifying.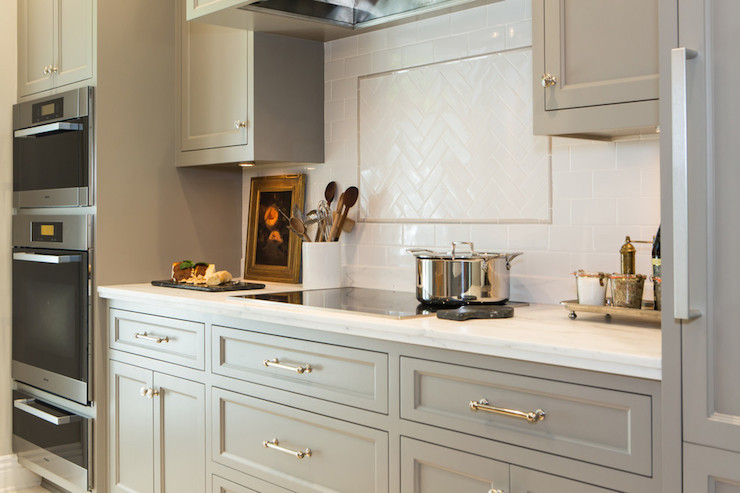 Before we continue, allow me to SHOW YOU THE MAGIC!
Here is induction cooking in a short video (I took it at the Wolf showroom, which I'll get to in a second) and YES– the cover photo of this video IS water boiling WHILE sitting on a paper towel AT THE SAME TIME. Madness!

I began my induction introduction at the Wolf and SubZero showroom… Paul and I were sightseeing; attempting stealth and composure, while waiting to be identified as poors and evicted to the parking lot where we belong.
For the record: they were very kind to us.
Even after I started licking all of their shiny things.
But then, the Wolf guy was like— have you considered induction?
And then all our kitchen plans were ruined.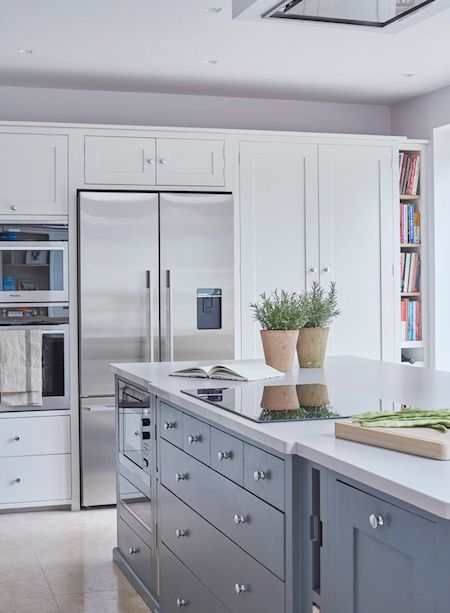 Now that I've seen induction, I'm GENUINELY confused why they even SELL anything else… nothing else even makes any SENSE.
So I was all– I do not understand! What am I missing? What is WRONG with it? Why is EVERYONE NOT USING THIS?
The Wolf guy sort of struggled to find words to explain; he said something like– well, you have to get USED to it… and you cannot SEE the heat, which weirds people out.
And I was like— eh? That seems like preferring a corded-home-wall-phone to a smartphone… not to mention how this wall phone has giant grates and burners and squats on your countertop screaming: LOOK AT MY KNOBS.
Whatever.
I'm going to skip that.
Also FYI: your cookware must be compatible… check using a magnet. If it sticks, you're good… Mine happens to be fine, (I use All Clad copper core) but I would have (HAPPILY) bought all new pans… I cook every. single. day… and I can see how this technology is WAY BETTER than what I was using, FOR ME.
Now, this post should be over.
But it's not.
Because ease and simplicity are things to be complicated.
I went home and started googling… it took me three seconds to find the roadblock I was looking for!
What is it?
I'm glad you asked!
Before I spell it out, allow me to conduct research:
Visually, do YOU see any way that the kitchen below COULD BE BETTER?
Do you see it?
Let's try again… do you see something below that is NOT LIKE THE OTHER THINGS? And would be BETTER if it WERE like the other things?
Because this thing is NOT fancy or gilded or a giant antique grand piano that is now our kitchen island… so it does not need to be going around demanding that people take notice of it; because the cooktop is NOT THE ARBITER OF WHAT PEOPLE SHOULD NOTICE IN MY KITCHEN… I AM.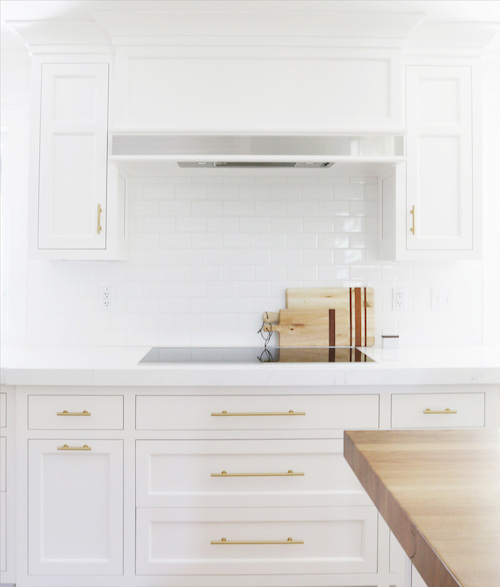 To me, the answer is obvious:
the above photo would be 874,239,054 TIMES BETTER if the induction top was white, instead of THE MOST NOTICEABLE AND CONTRASTING THING THEY COULD HAVE POSSIBLY PUT IN THAT SPACE.
Apparently that's just me though; because American induction cooktop manufacturers ONLY MAKE THEM IN BLACK… because this is 1908, and Henry Ford is in charge of all cooktop colors!
So, for fun, I have decided I do not wish to have black!
I wish to have white!
Huzzah!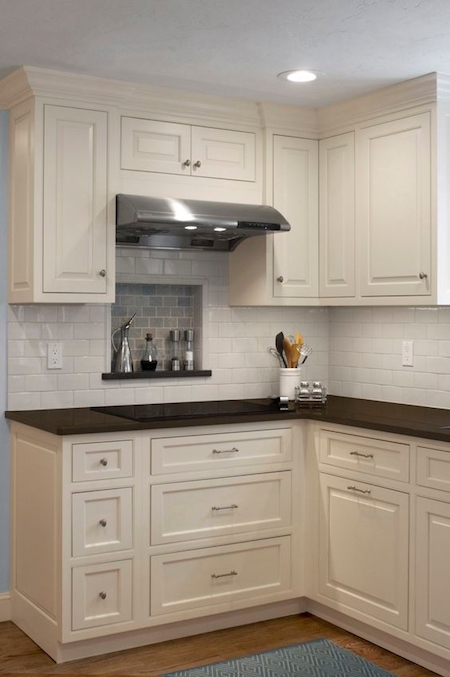 This is unfortunate considering that I HAD been planning slate countertops, (which are currently in our garage) and which might be fine-okay-ish with a black induction… BUT. For some reason? Now that is prohibited.
I do not know why.
IT JUST IS.
White carrara.
With white induction.
This is the way.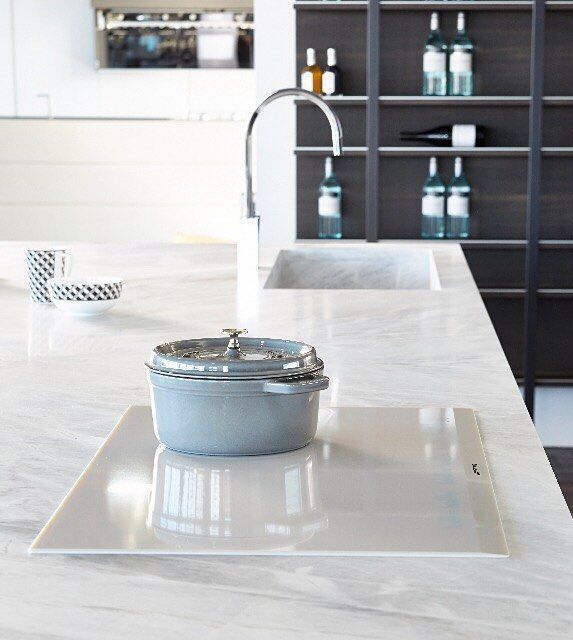 Does white EXIST?
Sure! In France, Belgium, Australia… basically any place not located at Home Depot.
Preferring options NOT available to me is incredibly inconvenient; so this is where YOU come in: in an ideal world, one of you has purchased an induction cooktop not marketed in the U.S.
And hopefully you did it without actually traveling to Paris and bringing it back in your luggage, because while that would be an amazing blog post, it goes against my first rule of existence: do not leave the house unnecessary.
EVEN FOR PARIS.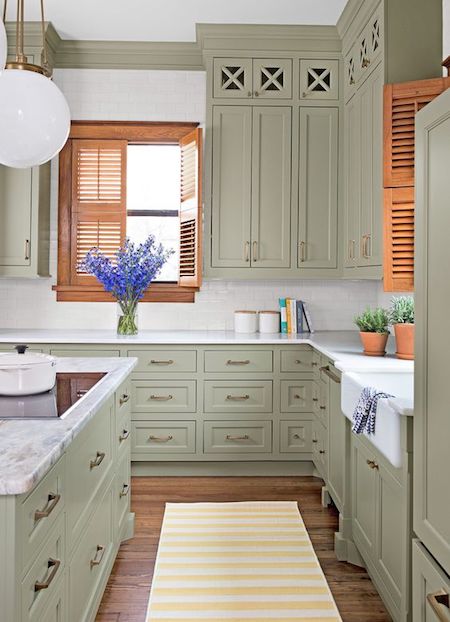 Actually, ESPECIALLY for Paris… because last time I was there, my dad got separated from us at the train station, and COMPLETELY DISAPPEARED.
Gone. Vanished. No trace.
My brother and I searched the train station desperately… and then the surrounding blocks, and neighborhood… FOR HOURS… eventually, calling my mom to tell her that we had bad news.
For your edification: not only was my father completely fine, he claims none of this ever actually happened… which is pretty weird since Chris and I remember it exactly the same way: with vivid, frightening detail.
Also, while were were there, Chris and I got in an enormous fight over who had to sleep on the rollaway, and someone's bag got destroyed during VERY SOPHISTICATED ADULT BEHAVIOR to resolve disagreements: tug of war.
Of note:
We were not children.
We are both still mad.
Also of note:
I did not sleep on the rollaway.
I believe the term is O.G.
Anyway.
Cooktops.
PLEASE TELL ME all about how easy it was to swap out out European voltage, hertz, nominal frequency of the oscillations of alternating current. Simple!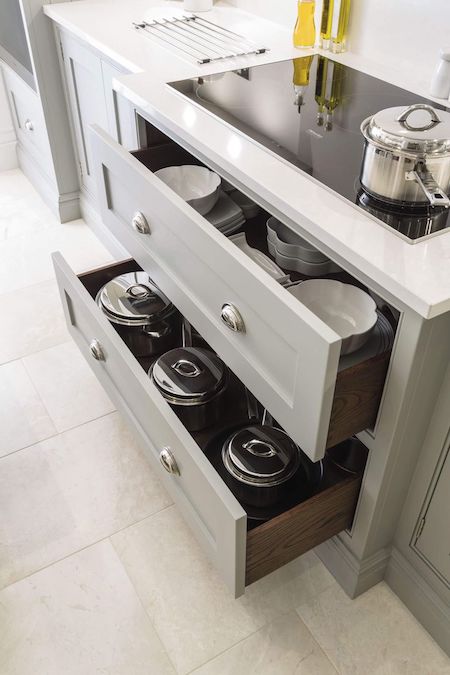 I emailed Bosch… in The Netherlands… and also Electrolux in Australia… to ask WHY DO THEY WANT AMERICANS TO ONLY HAVE UGLY?
Being so obvious about it is really rude.
And also to tell them: they are ruining kitchens around the world by leaving us imprisoned at the whim of American induction manufacturers.
No more!
THE TYRANNY MUST END!
Two last bits of information to have my full perspective:
1. IT MUST BE FLUSH.
NO surface mount… I want it IN my counter; as opposed to just sitting on top.
I think the appeal of the inset version is obvious, BUT FYI: it does mean that your counters must be fabricated to the specs, and any cutting of stone is where the expense really piles up… plus, if you had to replace it, potentially a nightmare.
2. Options in the American market that are sort of off-white… if, you define off-white as: tanish beige, 1982.
Here is option #1 tanish-beige-circa-1982 (price is twice what you can pay for black.)
Option #2, Monogram induction cooktop:
Reading other people's descriptions online, it seems like the color of this one (pictured below) depends on lighting and angle; so maybe I could get on board with the color, if I saw it in person.
I cannot claim to be disinterested in the shiny silver circles, but the price is twice the other tanish beige… and that just is… no. I will not pay that much for 1982.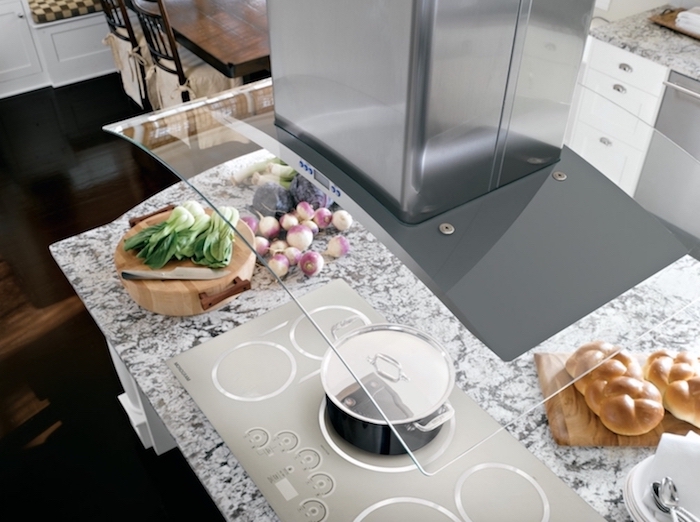 I'm done now.
Plz hlp me.
'k thx.