I've been super busy being a stress hermit… but it's time for a second post about a kitten named Baby Godzilla.
This second post is necessary, because I need to share that Baby Godzilla has a name: Minya… and also because the video at the end of this post shows you Minya in action: DON'T BLINK.
Minya's top-secret name was shared with me by one of YOU: before Godzilla was Godzilla, when she was only a baby, her name was Minya.
I googled this to learn more, and I have to say that the Godzilla story… lacks… clarity.
Example from the Shin Godzilla Spoiler Thread at the Kaiju Combat Community Forums where I was able to glean this research: Minya's mutated life cycle (unexplained), from an egg, Baby Godzilla, the Minya-clone stage, then the Godzilla jr, which would turn into a new Godzilla.
So. Basically no one knows what is up with Minya.
I could have told you that.
The important part here is that I have validated the science of what I already knew, IN MY BONES: I am caretaker of the world's smallest floof monster.
Behold.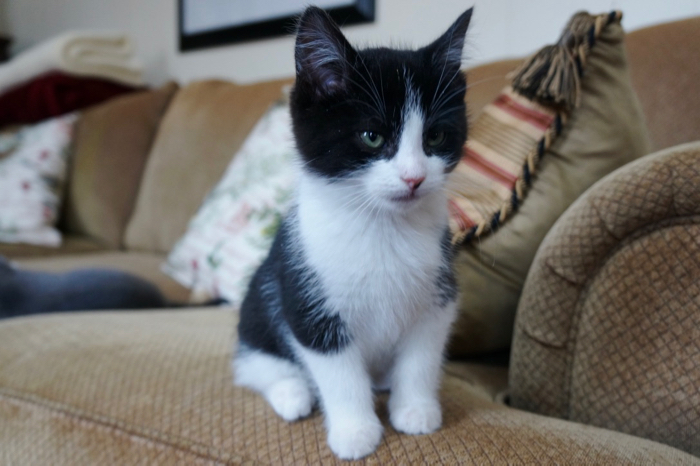 Hello.
I am Tiny Minya.
Destructriss of fluffy toys.
I am alarmingly serious for someone with such short legs.

I stayed at my parent's for the week between Christmas and New Year because my entire family was there.
And also because how else could my mother's Christmas tree be dismantled in two seconds?
Weirdly, the kittens were content to simply LOOK at the tree… until Minya was all– STAND BACK.
LET ME SHOW YOU HOW THIS IS DONE.
I am Tiny Minya.
I bring the fury.
Staying at my parents was great, because I can say for sure, that I'm definitely an adult now… I mean, a poorly-functioning one, who would prefer to never leave the house; but at least no longer the MOST ANNOYING VERSION OF MYSELF… So, that's something, I guess.
How I know this:
One night I had just gotten in the shower— really committed; soaking my head and everything… and someone downstairs turned on BOTH the dishwasher. AND the washing machine. SIMULTANEOUSLY.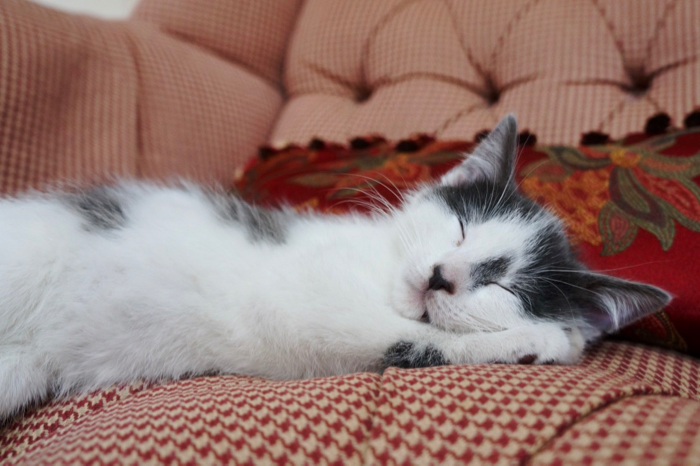 I had forgotten that my family's trade secret is not stopping to assess a situation before plowing ahead… this is entirely my own fault, because living with a human who is incapable of NOT assessing the situation, has made me soft in the head.
I had FORGOTEN that in the Barnes house, BEFORE SHOWERING, you must go door-to-door and threaten all who use water.
Failure to do so will result in your own demise-by-brain-aneurysm-of-rage.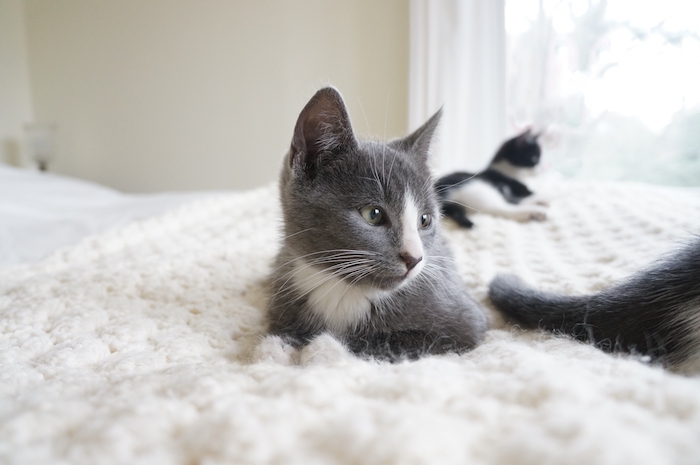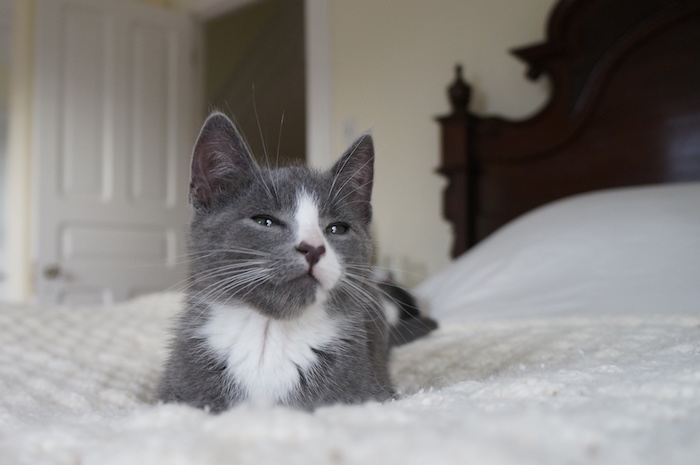 The shower was like being spit on: NOT EFFECTIVE.*
*see also: rage.
But instead of assembling a flamethrower, my new-and-improved-adult-self just gritted my teeth and muttered to myself: DEATH TO YOU ALL.
Anyway.
This post is almost over because 57,892 things of horror are happening to me. Probably you get to hear about it as soon as my stress level is not at ninebazillion.
But one final item of importance: my mother inadvertently designed the world's greatest kitten toy; I've said before that my mother is like the original Pinterest, (sans burlap and mason jars).
And I guess also of importance: even if your children are LONG GROWN, if you are a Mom, you are not allowed to have nice things.
By the time I left, the kittens had basically made the fringe EXTRA FRINGY by shredding it and turning it into thread… I couldn't stop them because THEY ARE SO CUTE!
Sorry mom.
Hey!
Hey, you!
Do you love MunchkinBabyFluffBombs?
ME TOO!
But why stop there?
Why not expand your circle of compassion to include ALL BABIES?
DAIRY = VEAL
MILK COMES FROM GRIEVING MOTHERS.
Just like humans, cows must be pregnant to produce breastmilk… and just like humans, cows carry their babies for nine months.
Still wet from birth and unable to walk, newborn babies are taken from their mothers immediately… so that humans can drink their mother's breastmilk.
If the baby is a girl, she becomes a breastmilk factory.
If the baby is a boy, he becomes veal.
They will never see their mother again.
WE CAN CHANGE THIS!!
Choose compassion for ALL BEINGS!