update! see the finished bathroom!
I have spent the last two months scouring the world for a tile that was just a little bit more grey, a little less grey, a little bit shinier, just a little bit bigger, just a little less ugly, just seven degrees more appealing, a tiny bit different, almost this one, almost that one, this is nearly what I want…
The previous tile choice was simple.  I knew exactly what I wanted.
2" Polished Carrara Hexagon: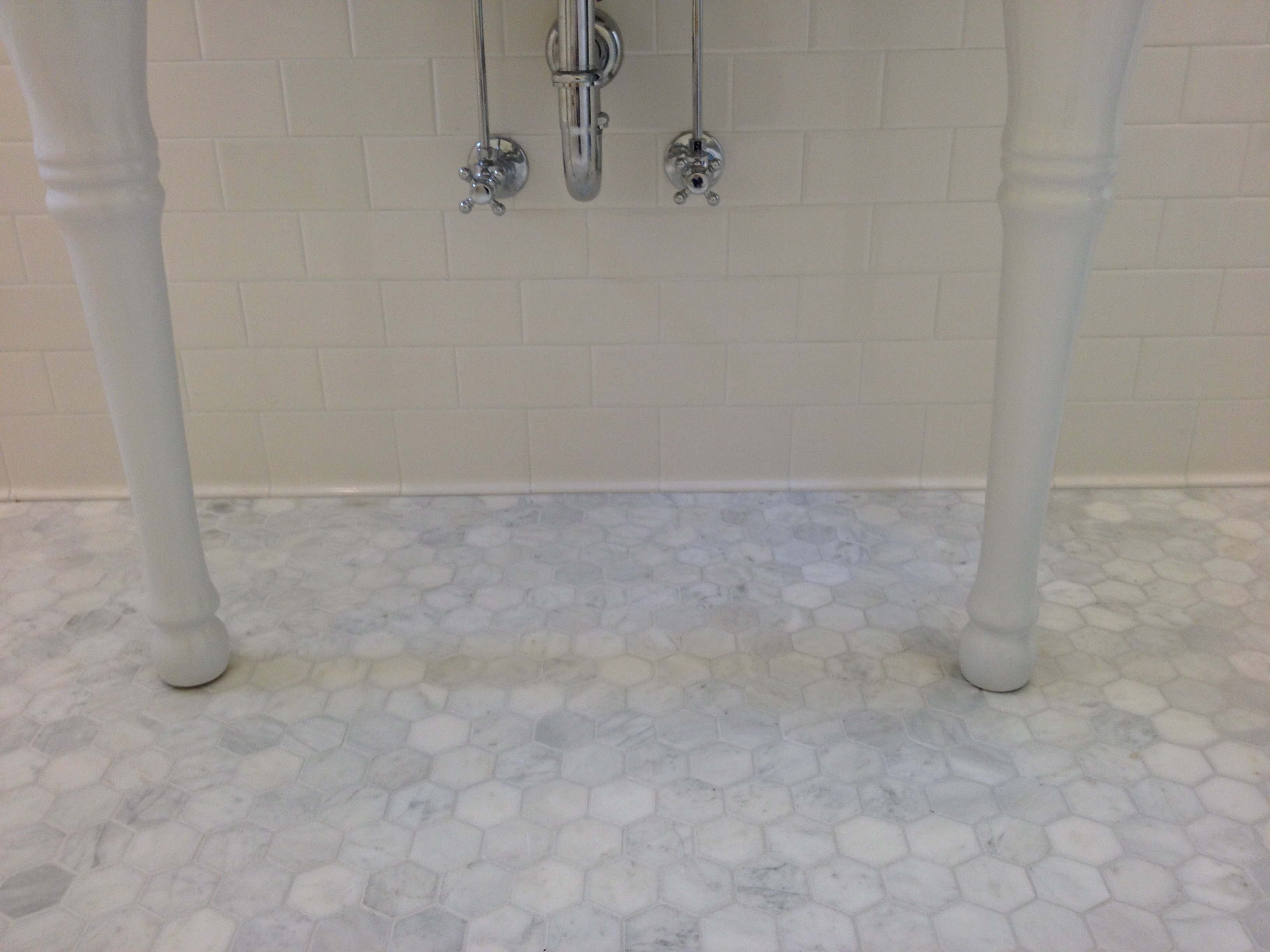 I love it.  It's beautiful, and feels very authentic to the style of the house.
However. Small tile = lots of grout = makes me crazy.
My tendency is to pick things I love, and then hope that no one touches them.  Like the white sofa.  Which I sold to Paul as being "peaceful."  Then, as he watched me make not one, but two slipcovers for it, he said—yes, very peaceful.
So, even though I love the hex in the first bath, and as tempted as I was to use it for this bath, I reminded myself that this is a bathroom floor.  Not an art installation.
I wanted something that I could scrub/sterilize.  Not something that needed special care.  Minimizing the grout was a huge part of that equation. It also ruled out real marble.  Which I adore.  But I do not want to be babying stone.  I do not want to think about etching or sealing or discoloration.  In fact, once this floor is in, I never want to think about it again.
Related Posts:
Marble lookalike tile I chose- Peronda Museum Tile.
List of all our bath fixtures- tile, toilet and other specifics.