We put our porch kitty Marilyn, to sleep.
She was gentle and timid… a wobbly hobbly, old lady floof, who was hanging in there… but in the last month, her decline was pronounced.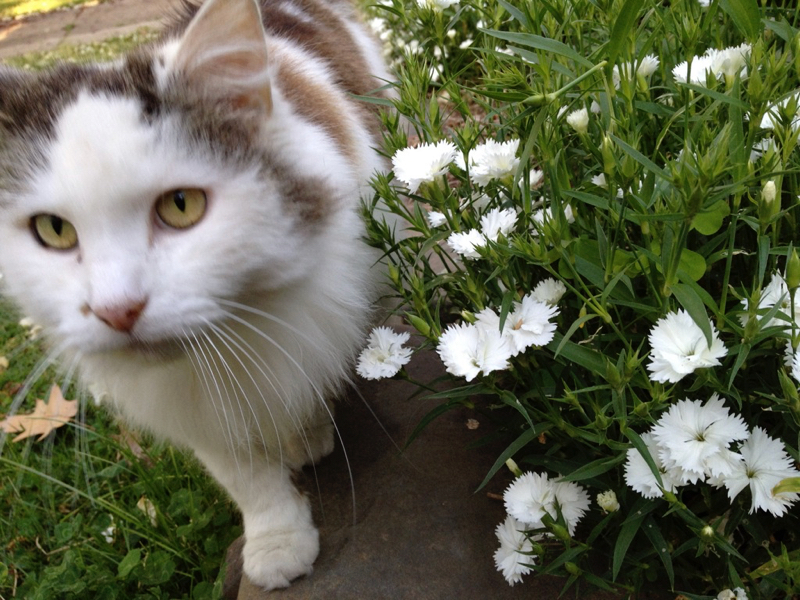 She has lived on our porch, nearly since the day we got here. And over the last few years, we've watched her start to struggle with the stairs, then forgo them altogether.
Sweet girl was OLD OLD.
Walking was hard.
Last summer, I realized that the time she was able to live outside on her own, was coming to an end.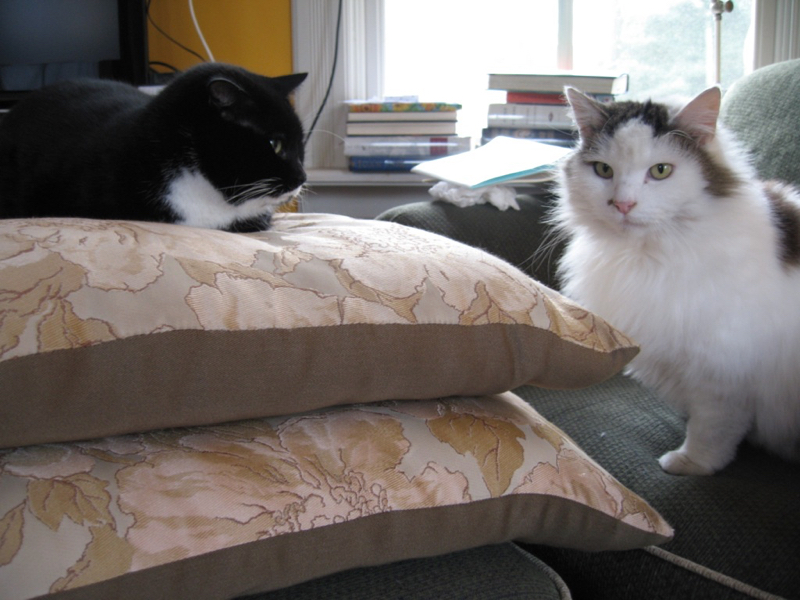 In previous winters, I have only brought her in when it was too cold— she has a heated box on the porch, and she LOVES being outside… but this year I brought her in as soon as the weather turned cool.
For the first time, she did not ask to go outside.
In January I thought I noticed a change in her eating— but I also thought maybe I was being paranoid… she was still so HAPPY.
She loved to have a conversation with you.
When you walked up to her, she would do this outraged squawk-greeting; like she hadn't seen you in YEARS… and she had this head bobbing up and down that she did along with it.
But then she began having episodes of vomiting— violent and alarming, and unlike ANYTHING I've ever seen in a cat.
She got the tests.
We ruled out everything simple.
Her eating reduced more every day.
So then we were at the point where the next step would be determining what kind of cancer she had.
Instead, we let her be.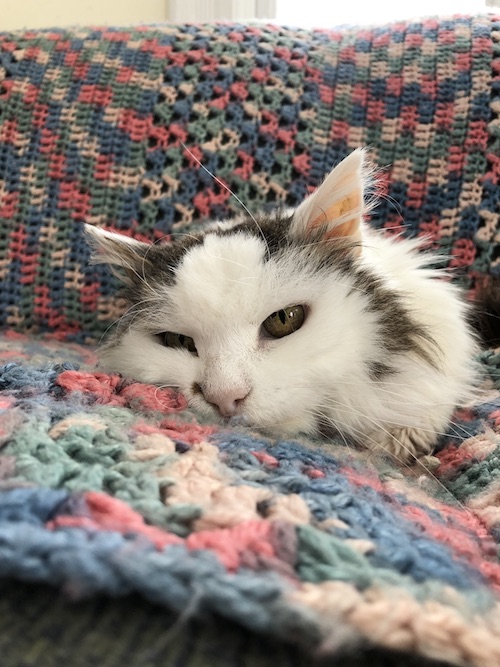 On her last day, if you didn't know that she wasn't eating, you would think she was the happiest cat in the world.
She got lots of love… especially from The Man, who was her favorite… The Man put her fuzzy blanket on his lap and held her. We had the same hospice vet for Elvis come to the house.
It was sad.
But I was grateful.
I wish this is the death I had given Elvis.
In retrospect, it seems so obvious.
At the time, it was not.
I am wiser now.
A good death is the best ending.
Minya's kitten crew is here.
Elvis's departure to the big concert in the sky is here.
xoxo,
VEB
ps– I just went to my Minya link and am reposting this video because kittens are the cure for sadness.