I didn't write anything about the garden this year, so I am lumping the whole summer into one post.
Strawberries are my favorite.
Their season is too short.
Peas were great.
Green beans were prolific.
Zucchini was plentiful.
Here is a post I wrote about starting your seedlings in the house.
Cucumbers were insanity!
Maybe the best season we've ever had.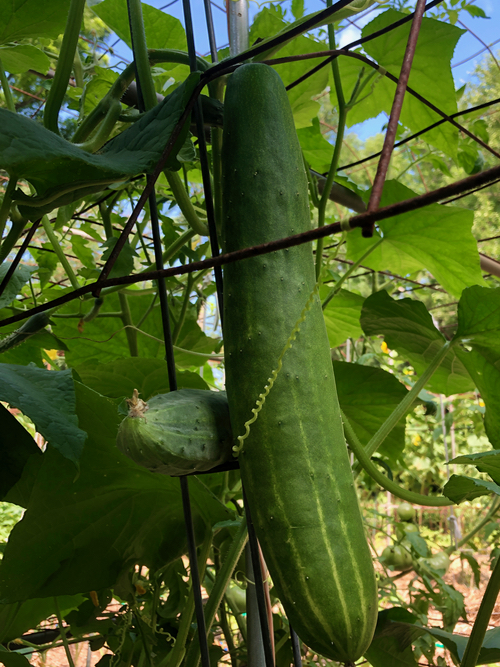 It is always the case that no matter how closely I check, I miss some until they are too giant/going off.
But it turned out that one of my kittens was OBSESSED with cucumbers so she got entire buckets all to herself.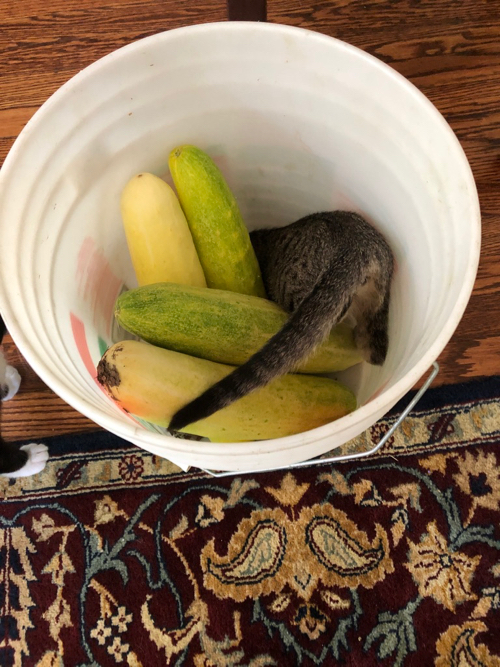 Garlic was good.
Every year we plant more.
Every year, still not enough.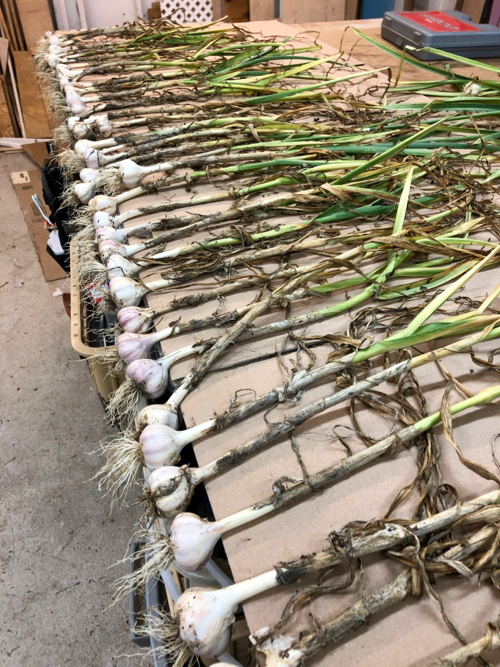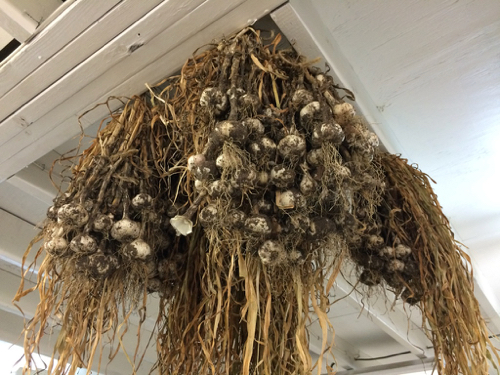 Tomatoes and basil were excellent… we freeze both– it's a GIANT pain in the neck, but so wonderful in the middle of winter.
Here is a post I wrote about freezing green stuff– KALE MADNESS!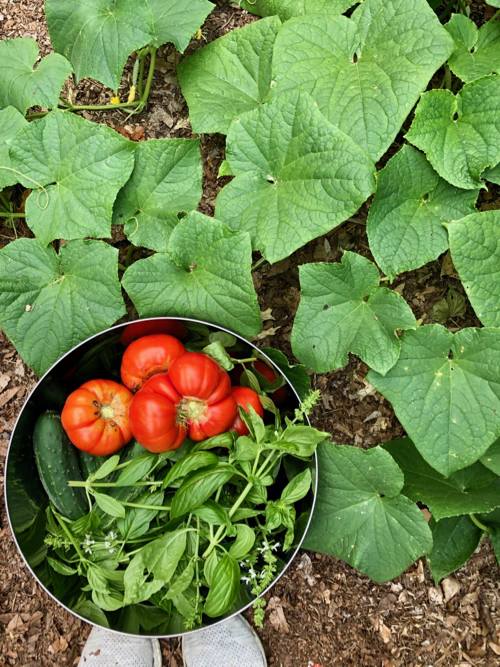 Here is a video of how we make the soil blocks for the seedlings:
Kale was pretty good… considering the bugs. Used to be mid-to-late summer before it was a real problem. But every year they come sooner and this year we had them literally right away.
I used to fight them… but I've ceded. The bugs win.
It appears that I enjoy growing vegetables.
I don't.
I only do it because I MORE-hate eating food that has been touched by 9,987 people and taken a ride through a factory.
What I DO love, are the flowers.
Here is a post of my favorite dahlias.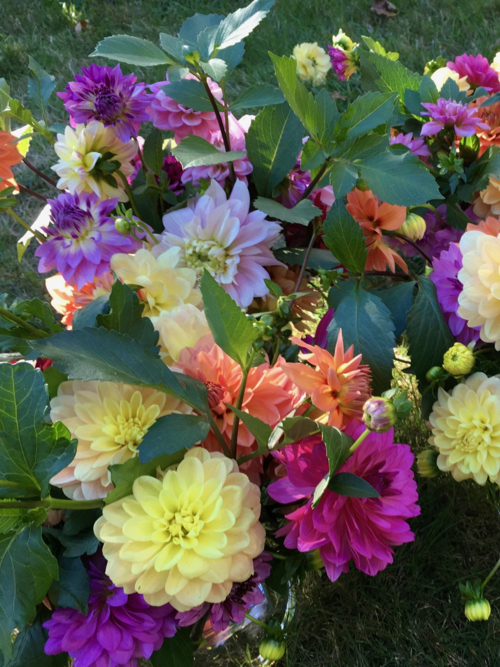 What I'm reading: How Not to Die, Michael Greger M.D.
I requested it from the library, but only a few pages in, I set it down long enough to BUY two copies— one for each of my parents, I wanted them both to begin reading IMMEDIATELY, not wait for the other to finish.
It's interesting, fast-paced, and every few pages I got some SIMPLE but important information that is EASY to implement.
Example: broccoli sprouts.
Broccoli sprouts are the best source of Sulforaphane.
I proclaim myself MASTER OF SPROUTS, but I do not sprout broccoli?
FOR SHAME!
Which FYI, super easy.
I got these sprouting lids, and these broccoli seeds.
I also upgraded to these mason lids for regular storage, because when I read Slow Death by Rubber Duck: The Secret Danger of Everyday Things I learned the regular lids are coated in cancer-causing toxic material *aggravated eyeroll.*
How Not to Die is structured as individual chapters dedicated to the most common diseases. You can read them in any order… I started with the brain chapter because dementia is my personal most-terrifying. Paul started with the stroke chapter– his father has recently had a stroke (doing alright, thanks… stress, slow going, but progress.)
I found all the sections interesting and valuable and MOTIVATING to incorporate ALL THE VARIETY.
Example: turmeric.
I have KNOWN that we should eat turmeric.
But I hate turmeric.
The book activated me to get a system so we eat it every day.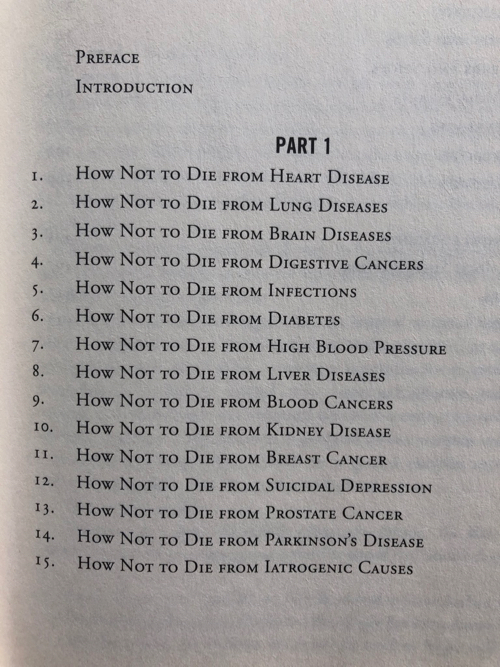 There is also a cookbook. I checked it out from the library… I'm not really a recipe person so I just looked at the pictures… they look good!