After we mocked up extra-deep kitchen countertops, we realized that we can ALSO make the sink larger with ZERO impact on usable space.
We will extend the short side of the sink, back to the wall… making it square, instead of rectangular.
The space EXISTS.
Why not USE it?
Also:
Why must I think of EVERYTHING?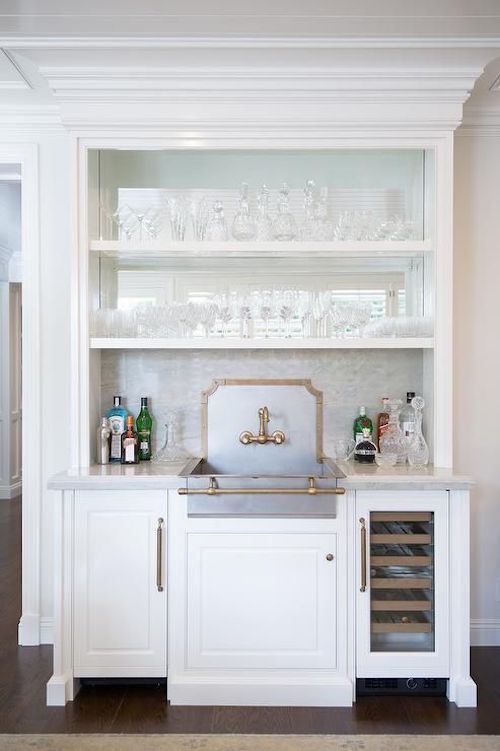 Two things…
First:
we are planning a wall-mount faucet, with the footswitch that lets you do water HANDS-FREE! If you have messy hands, use your feet! It works with ANY faucet and comes as a thin vertical bar, or as a pedal-type thing.
Second:
yes, we already bought the Kohler farm sink we were planning to use… this is what happens when you go forward with something you can live with rather than waiting for OBVS.
Random fyi: Kohler does not make it clear that the interior front wall of this sink slopes in on an angle, losing inches in the basin… which MAKES NO SENSE.
Fortunately, we bought the sink on Craigslist so no money will be lost (here is the blog post)… but even if we ate it, Paul and I are enjoying a meeting of the minds– about the degree-of-awesome that is this improvement.
This may be because Paul recently did a paper purge and found a cache of old kitchen plans that he was ONFIRETOEXECUTE PROJECTCANBEFINISHEDTOCOMPETENCE CHECKNEXT MARCHINGATDAWN.
He brought me a selection and said – I might…
… owe you…
…this… is…
…thank you for not.

I smiled zenly.
But silently added to my list.
Marching-at-dawn Paul is my VERY least-favorite Paul.
He is UNREACHABLEMARCHINGISHAPPENING
Paul would march DIRECTLY into a brick wall because THAT IS THE PLAN DON'T YOU READ THE SCHEDULE.
Anyway.
Sink.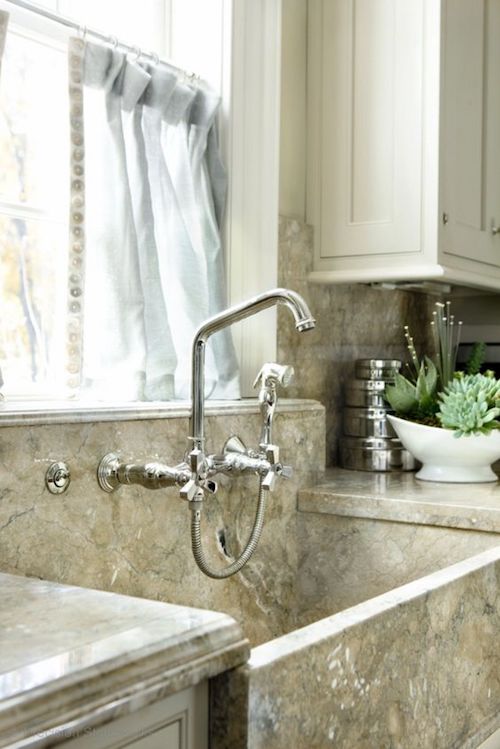 Our original thought was to have a sink fabricated out of stone… this has evolved into a design I like better, but maybe one of you will find this information helpful:
When I tried to earn my doctorate in custom-stone-integrated-sink-project-management… there is literally no information; I thought maybe I had the wrong search terms or was overlooking something… But after talking to a fabricator guy– I think they are just not that common?
I asked him – do people not get them because there's a problem? And he said no… That in the 10 years he has been at the fabricating shop, he doesn't know of anyone who has had a problem.
Yes, the guy did tell me that you can carve out of a solid piece of stone, but for whatever reason, not a look I am drawn to… unless it's 100 years old.

Now we have come to the design I like better.
Back in my post, about wall ovens WITH a microwave capacity (saving space and giving you an extra oven!)… I showed you Officine Gullo.
They are FOR ME.
But they didn't get the memo about how I need it to be five dollars.
Sad.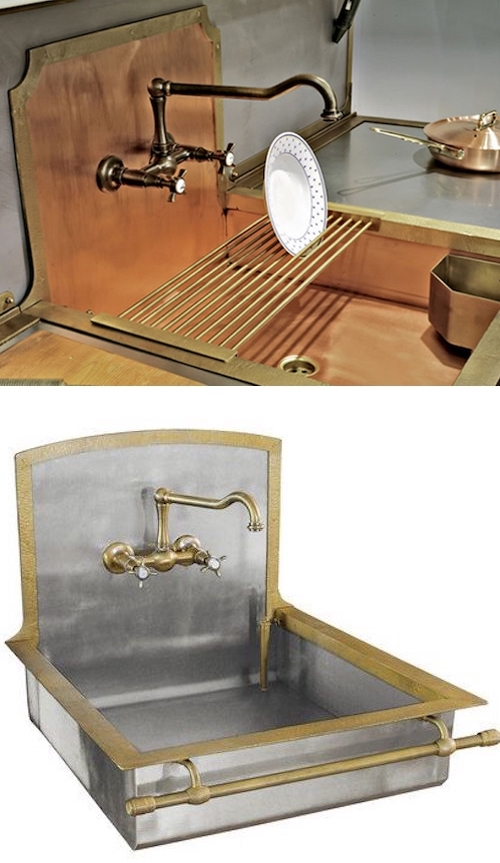 This is IT:
brass and copper, or brass and stainless?
yes/no apron front?
yes/no towel bar?
YES:
drying sliding rack.
corner silverware baskets— at the front corners of the sink!
I started googling to find the five-dollar-version (which does not exist) but found Texas Lightsmith who looks identical (to my eyes) but they ALSO introduced me to FLUSHMOUNT… ohlookmoreobviousness… it's FLUSH with the counter surface… no lip, no seam.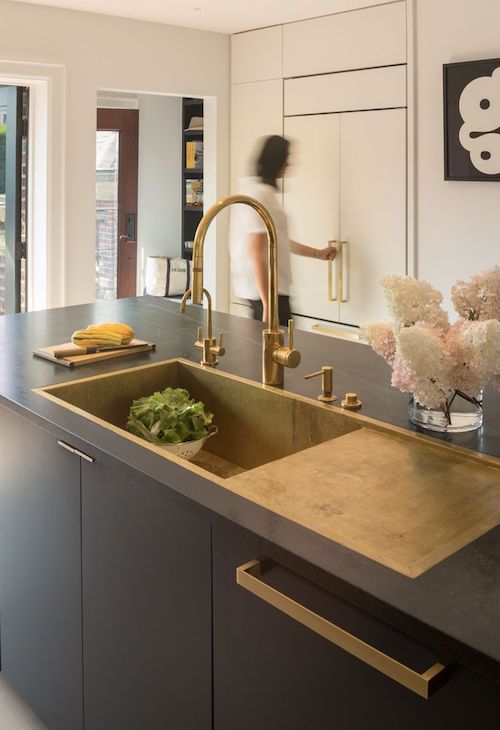 Also:
Why not create a custom backsplash that integrates with the fancy sink… (Officine Gullo's idea) and I started looking for custom metal fabricators… Thompson Traders looks like they do custom copper and metal work that might be able to reproduce this backsplash below.
Ok. That's it.
If you have a custom sink:
what do you love/what would you do different/what improvements did you invent that I can steal?
thx.
Below are a bunch more photos of stuff I collected you might like to see… these two help illustrate why I'm now proselytizing about how it makes zero sense to have 12 different surfaces and change-of-planes and caulk and WHATEVER ELSE.
Why not just have ONE thing?
ps- Random information: the amount of WASTED SPACE a farmsink itself is the cause of… is a LOT.
A 30" sink = 30" base cabinet… but the interior width of the sink loses 6."
*SIX INCHES*
You have a 24" sink in a 30" space, and that is JUST on the length side.
We could improve that slightly with a stainless steel sink… but visually blah blah blah… plus still does not resolve the traditional-front-to-back-measurement that I now realize is stupidly stingy dollhouse furniture.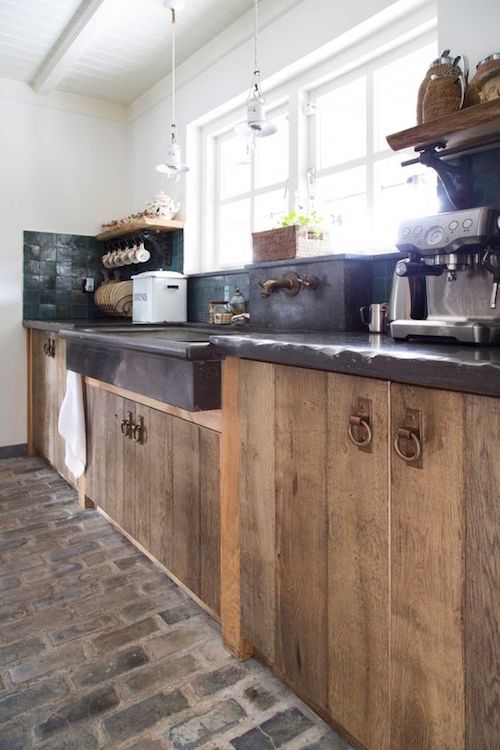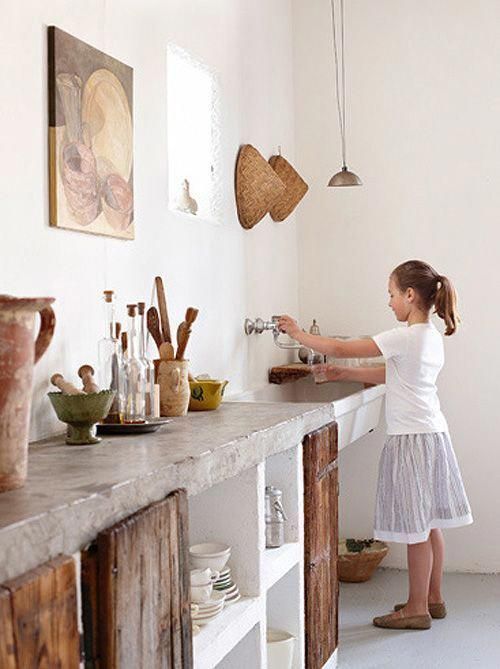 pps- last week I experienced Panleuk.
Running at full speed.
Panicked.
Trying to keep fluffy love monsters alive.
They all died.
So many of you have been in this exact place.
Thank you for holding my hand.
I have residual panic… it's… a lot.
I keep having to remind myself that it is over now.
I thought I might be able to write a little bit about them.
But just thinking about them is too much.
They were loved.
They are on Instagram.