Now that I own an antique ribbon cabinet, I assumed my life was complete.
I planned to retreat to a meditative state of smug contemplation; where I would sit peacefully, while considering how much better my life is than anyone else's… forever… THE END.
But then one morning, Self woke up and said— NEW RULE: all furniture must reach the ceiling.
No exceptions.
Everything else is trash.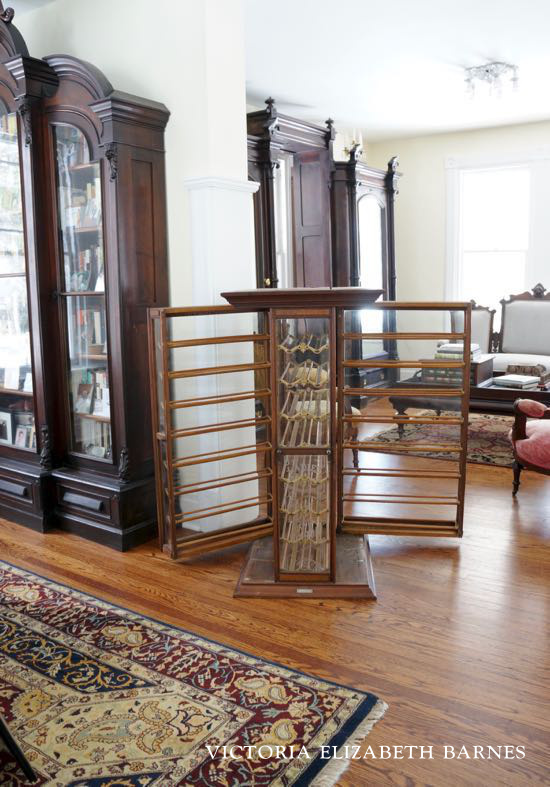 She pointed around with disdain, and said– LOOK AT ALL OF THESE THINGS THAT DO NOT REACH THE CEILING.
WHAT are you DOING?
WHY do you have GARBAGE in the house?
HAVE SOME SELF RESPECT.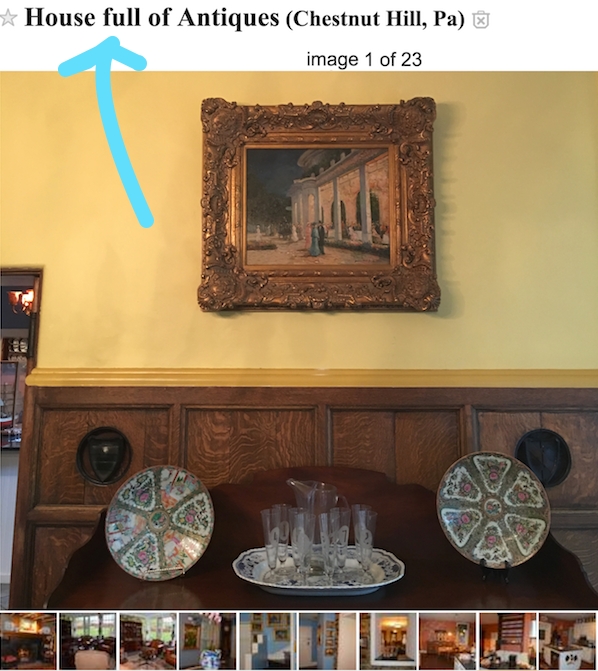 I was like — wait… hang on a second! You said that once we had a ribbon cabinet, our life would be complete. You said that we could shut down the internet and be done.
YOU SAID WE WOULD HAVE INNER PEACE.
And Self was like – WE DID!
But now I'm done with it.
NEXT.
So I was like– alrighty then!
LET'S START WITH THIS.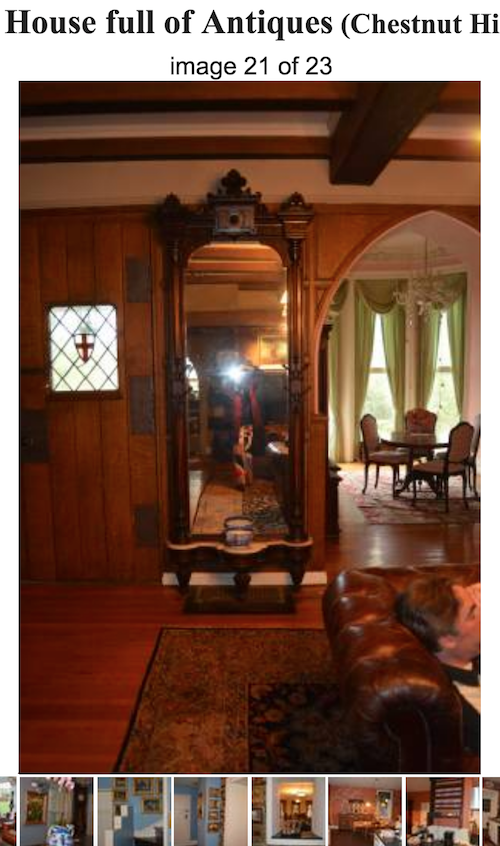 If you ever visit Philadelphia, I strongly suggest that you not go to Chestnut Hill; unless you enjoy the feeling of FULLY COMPREHENDING HOW MUCH SAD YOUR LIFE IS.
You may not have realized that your life is 124 pounds of sad, in a 6-pound sack… you may not have realized that your life is a heretofore-never-discovered-level-of-sadness, that scientists should study so that humanity can thoroughly understand the full miracle of your human spirit that you are able to KEEP LIVING WITH SO MUCH SADNESS.

Now, important information:
The entire mirror is in exceptional condition— miraculously, the gilded details have survived really well!
We'll use the wide part of the base, but leave off the legs. The whole thing assembled is too tall for our house; we only have 9-foot ceilings, (because as previously discussed, my life is sad.)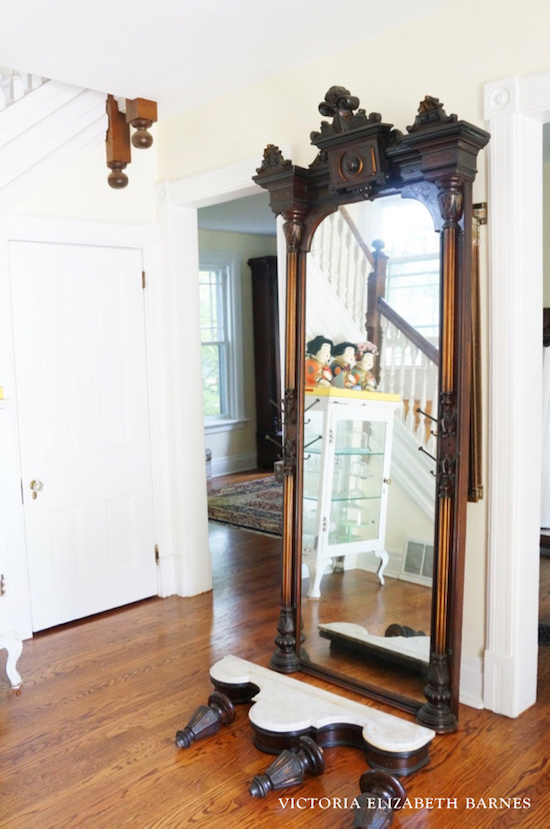 Please note: this is NOT the mirror's final destination… it's currently in the foyer, stacked in front of the antique chalkboard with the giant brass hinges.
I'm doing a lot of shuffling around in the last few months, and nothing is where it belongs and everything is a mess, but in the best possible way; because when you get to a point of STACKING ANTIQUES YOU LOVE on top of OTHER ANTIQUES YOU LOVE, you are winning life.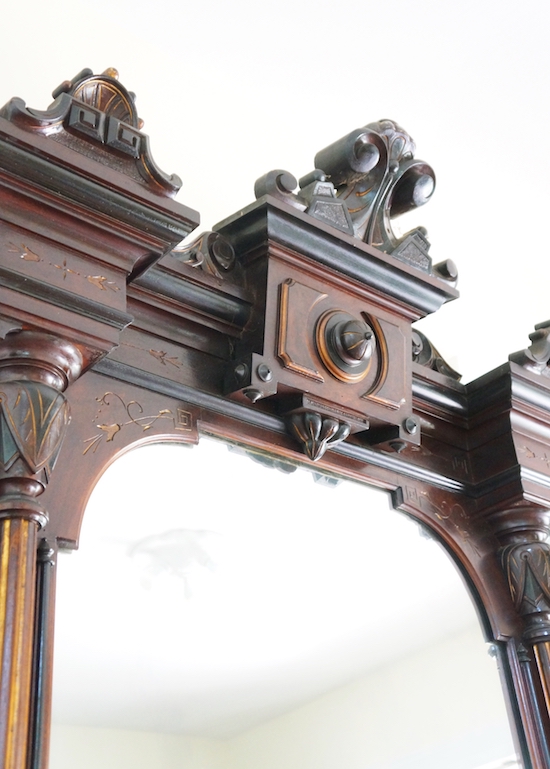 The mirror will eventually get moved to the dining room, where this bookcase is.
And eventually, eventually, we will move to a house with 12′ ceilings so that the mirror can live out its years in wholeness and peace, and so that I may begin collecting things exceeding 11′ tall… SO MANY THINGS!
Lastly, a random photo of the marble… I need to clean it, but it's perfect! No chips, dings, nicks!
I have no idea why old Carrara marble is my THING… (ex: repurposed shower stall into marble for the piano island.) But something about it just speaks to me.
I LOVE the shape of the mirror's base. I love the tight curve at the front and the super pointy points. Just looking at it makes me happy! (Which is either very nice or very sad, depending on the degree to which you can relate.)
especially!