I thought I'd tell you a little about what I had in mind for the bath.
Classic, Victorian feel.
White, white, white, white, white.  Possibly more white.
Greyish carrara.
Anything shiny.
Super fancy and glamorous… even though it's a small bathroom, and our budget doesn't even remotely cover any of these ideas.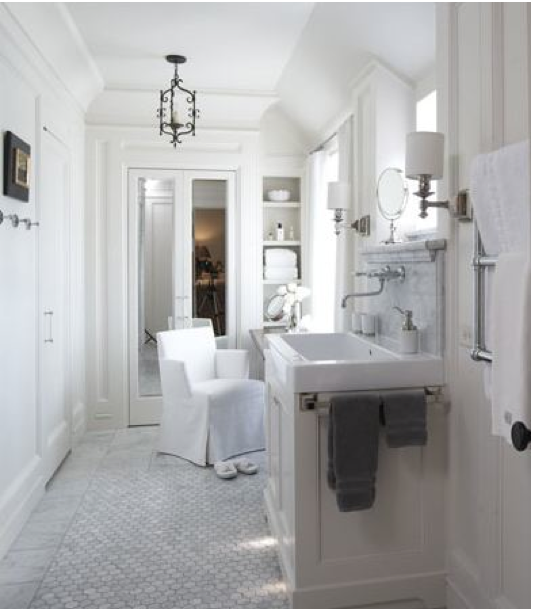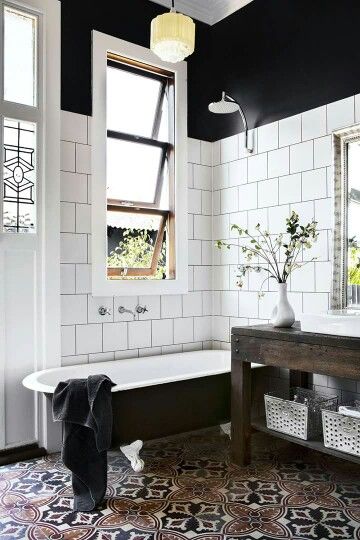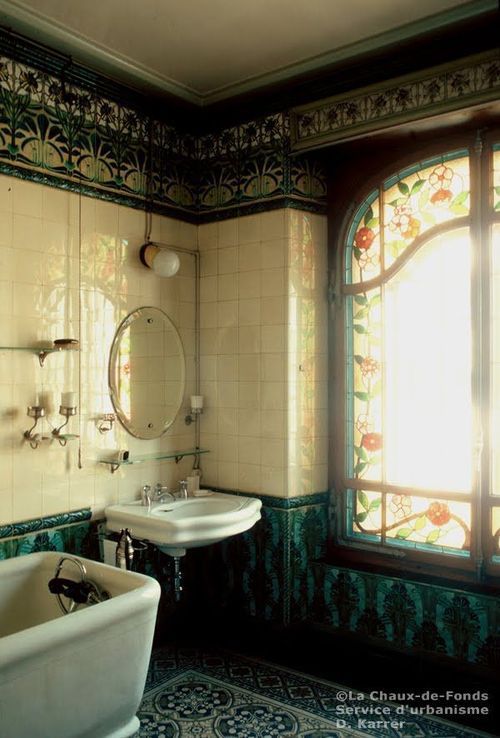 I also wanted Paul to magically expand the bathroom by fifteen feet in all directions.  But he assured me that was beyond the scope of possibility.
Looking at baths online— you forget that you have limited space.  You see this: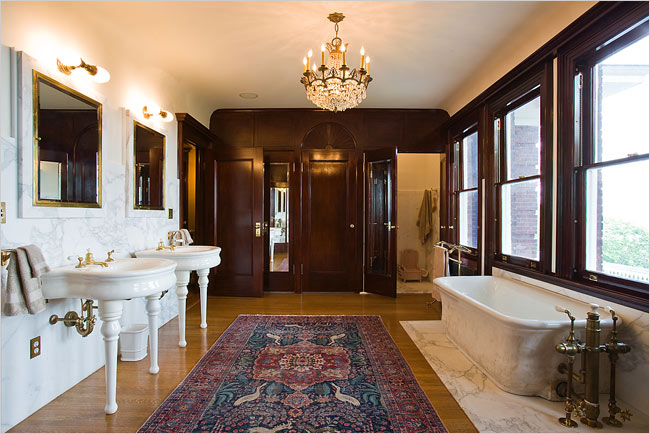 Source: NY Times, Victorian Baths.
And think, hmmm, yes. That will be perfect.  That is exactly what I had in mind.And then you go and look at this:
UPDATE! see our finished bathroom remodel.
index of all bath design and inspiration posts