My ideal kitchen faucet is:
-brass.
-two handles.
-bridge style.
-wall-mount.
-articulated (adds spout-reach and flexibility).
-pullout spray (in faucet head, not separate).
-touchless would be nice! But we can make ANY faucet hands-free by installing a foot-operated option.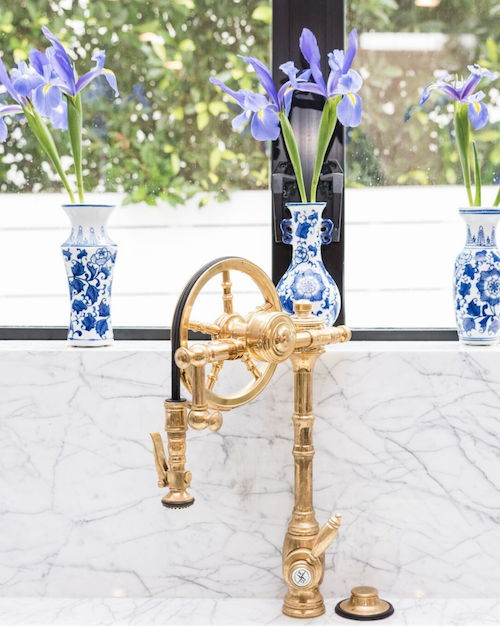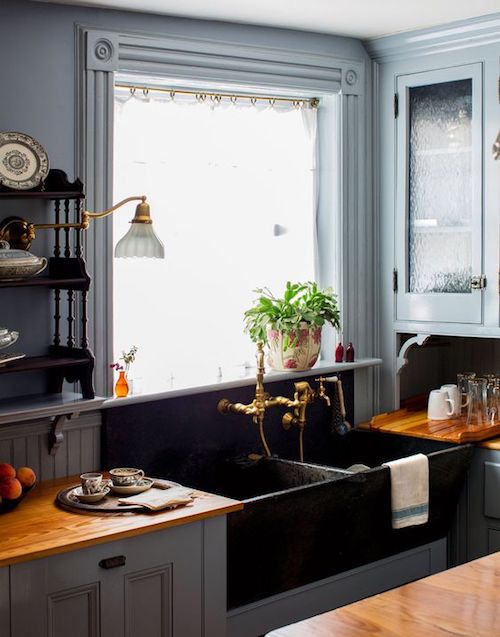 I'd like a pullout spray integrated into the faucet itself– I do not like the look of a separate side spray; because there is literally nothing I do not have an opinion on.
My goal is to have everything OFF THE COUNTER– but, of course, my cleaning lady is very lazy… so your mileage may vary.
I mean, obviously, I like the LOOK of ALL THIS SHINY… because this is all brand-new and has never been touched… but once that's all gunked up on sauerkraut day… ? Yeah, no.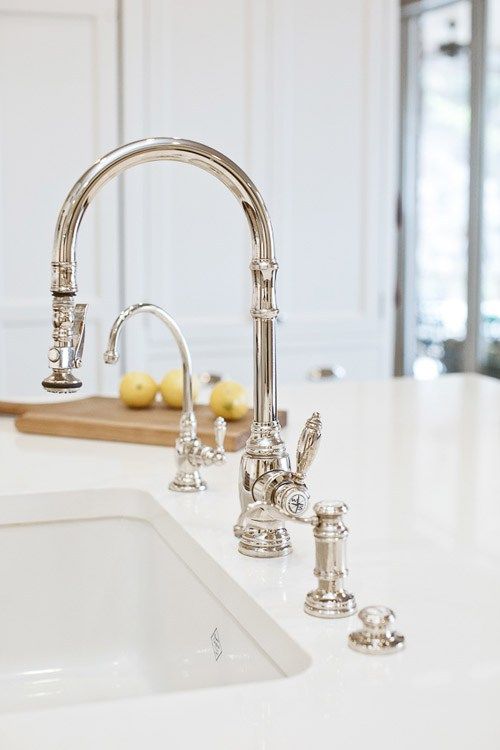 Also:
everything nice is nine million dollars.
But even if we spend nine million dollars, we still cannot get EVERYTHING we need for the general-sink-area, without compromising on wall-mount.
I am talking about the reverse osmosis water dispenser.
THIS is the ONLY thing, that our kitchen MUST HAVE.
I have no idea how anyone lives without one.
And we are going to make it EVEN BETTER: by adding instant-hot-water THAT IS ALSO FILTERED!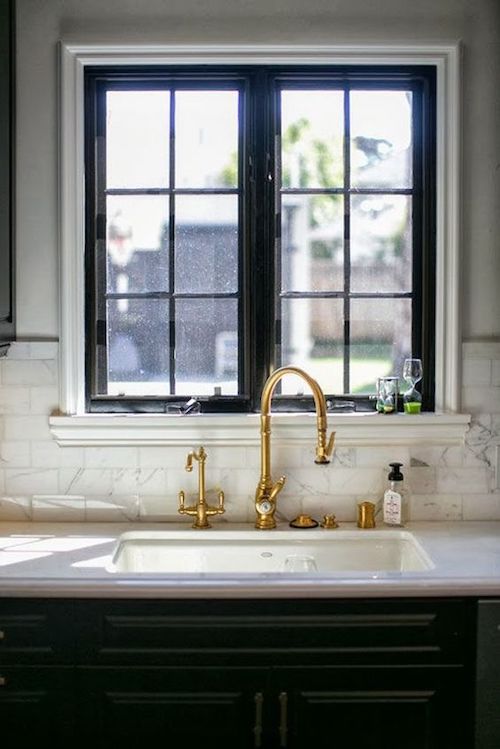 I spend all of my life in winter, heating water for tea.
My husband's brain melts if our house thermostat is set above 67°.
It used to be 66°.
The extra degree is a concession to my weak-spirited bloodline.
I am married to someone who believes it is LAZY to be cold.
JUST MARCH AROUND.
IT'S FREE.
So the idea of simply walking up to the sink and getting filtered, already-hot water? That? That is like… magic.
Also, FYI: if you run the water/pipe/stuff longer you can put the equipment elsewhere than under the sink.
BUT.
OBVIOUSLY.
I would like the filtered-water dispenser to also be wall mounted.
But.
Can you get a wall-mount that has the option to dispense two types of water?
No.
So I googled custom kitchen faucet… because I am EVEN MORE of a special snowflake than anyone knows.
But apparently, custom kitchen faucets do not exist… unless one of you has faced this and found a solution; we are going to have to deck mount.
So annoying to have THE OBVIOUS IDEAS and be forced to still do it a stupider way.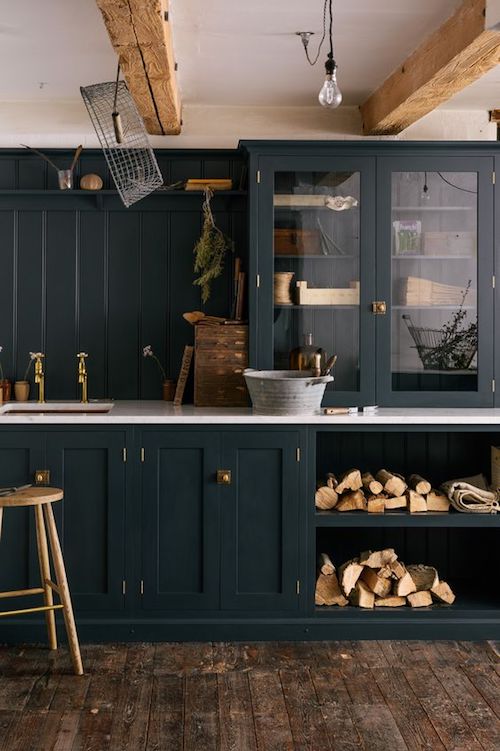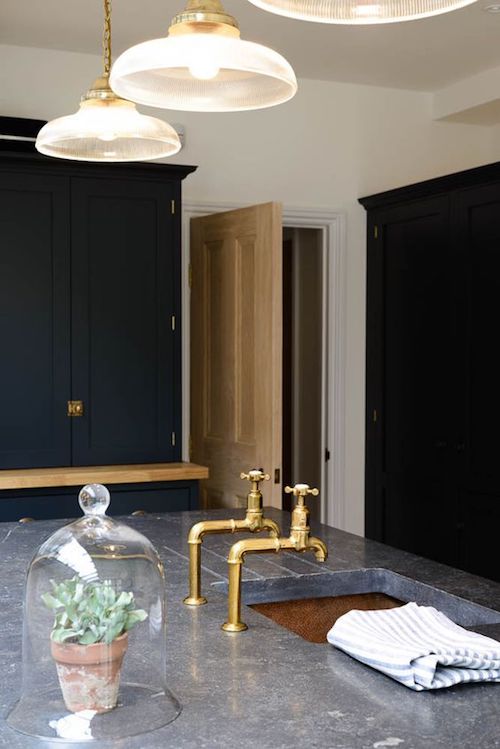 Also, don't forget THE AIRSWITCH— it operates your garbage disposal without you having to toggle on/off— you push it, and some kind of hydraulic air pressure thingy runs your garbage disposal for several seconds.
Because what kind of peasant has to tolerate waiting around for their garbage disposal to be finished?
Here is some video I took when we were at the Wolf/Subzero showroom. Airswitch is at the end, but first is an INTEGRATED REFRIGERATOR… because I realized I meant to show you and forgot!
If you have not seen these? They are amazing!! Integrated is different than just plain panel-ready… (what we got because we are poors.)
Anyway.
Airswitch— CANNOT be wall-mounted. It MUST be deck mount… so we'll probably forgo it because my priority is getting stuff OFF the deck!!
But you can see how great it is for islands and other places where a traditional switch would be tricky.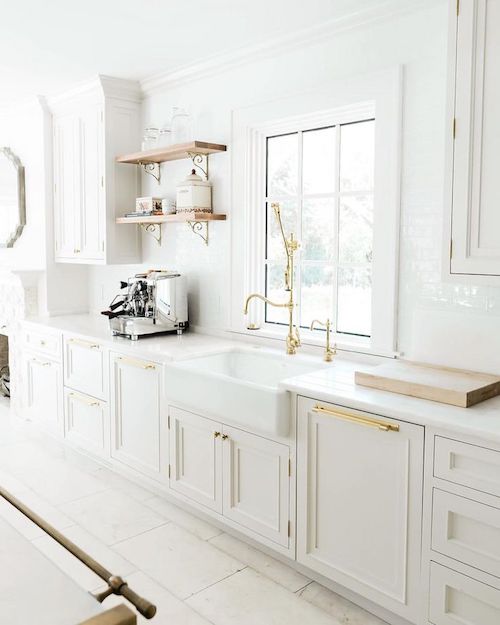 I cannot just say– well, the faucet detail hasn't sorted itself out yet… let's just keep moving and see where it takes us.
The faucet determines everything else.
Figuring out the countertop fabrication, backsplash, mirror, sink, shelving… requires that we know faucet, lighting— EVERYTHING else that also needs to be configured.
So.
I'm wandering around the internet looking at faucets.
Most of which cost more than the refrigerator.
ZERO of which are EXACTLY what I need.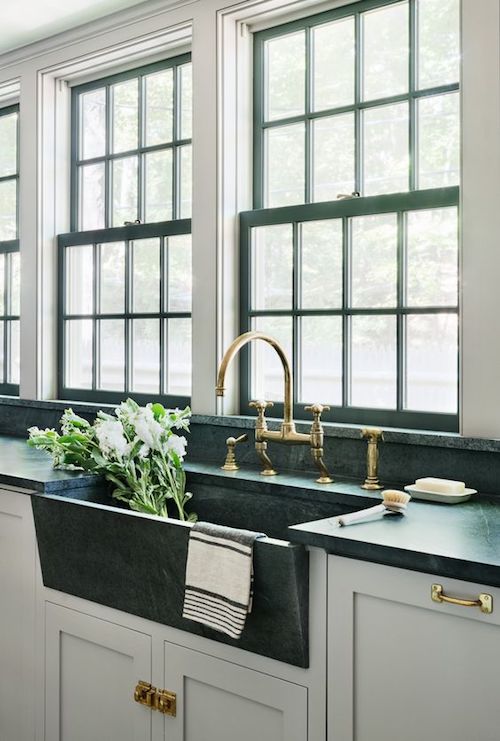 Turning an antique grand piano into our kitchen island.
Pool table slate into kitchen countertops.
Do I REALLY NEED a range hood?
All kitchen posts.