The strangest thing about writing a blog on the internet is feeling like you owe strangers an explanation for your life… then, after the explanation, some of these strangers will be aggrieved by your choices.
This is going to be one of those times.
We are taking out the half bath on the first floor; it is not original to the house, and there is NO PLACE else to relocate it that does not duplicate the same awkward design.
To recap the feedback I've gotten:
1. That bathroom is hideous. You MUST tear it out.
2. That bathroom is hideous. You MUST keep it; a first-floor bath is invaluable.
3. That bathroom is hideous. You MUST tear it out… and put it somewhere else; because a first-floor bath is invaluable.
Here is the explanation for taking it out… not that it will persuade you. I only offer it because I am legally required, as a blogger, to account for all of our decisions, so that my explanation may be ignored in favor of public derision.
We are removing the bathroom because we feel the poor location and horrible appearance outweighs its value.
Does that mean we do not understand the value of a bath on the first floor? No. Shockingly, we understand. AND YET we are removing it anyway.
Did we think of some workarounds? Yes.
Were they designs that would enhance the space? No.
They were ways of building half walls and pseudo mudrooms and moving the bathroom further into the kitchen… and just generally creating MORE UGLY to hide the EXISTING UGLY.
So we have decided to have NO UGLY.
To us, this entire space— the addition AND the kitchen— are going to look 1,000,000,000% better with windows on that wall, rather than a boxed-in toilet.
To us, one billion percent is a lot and we feel good about our choice.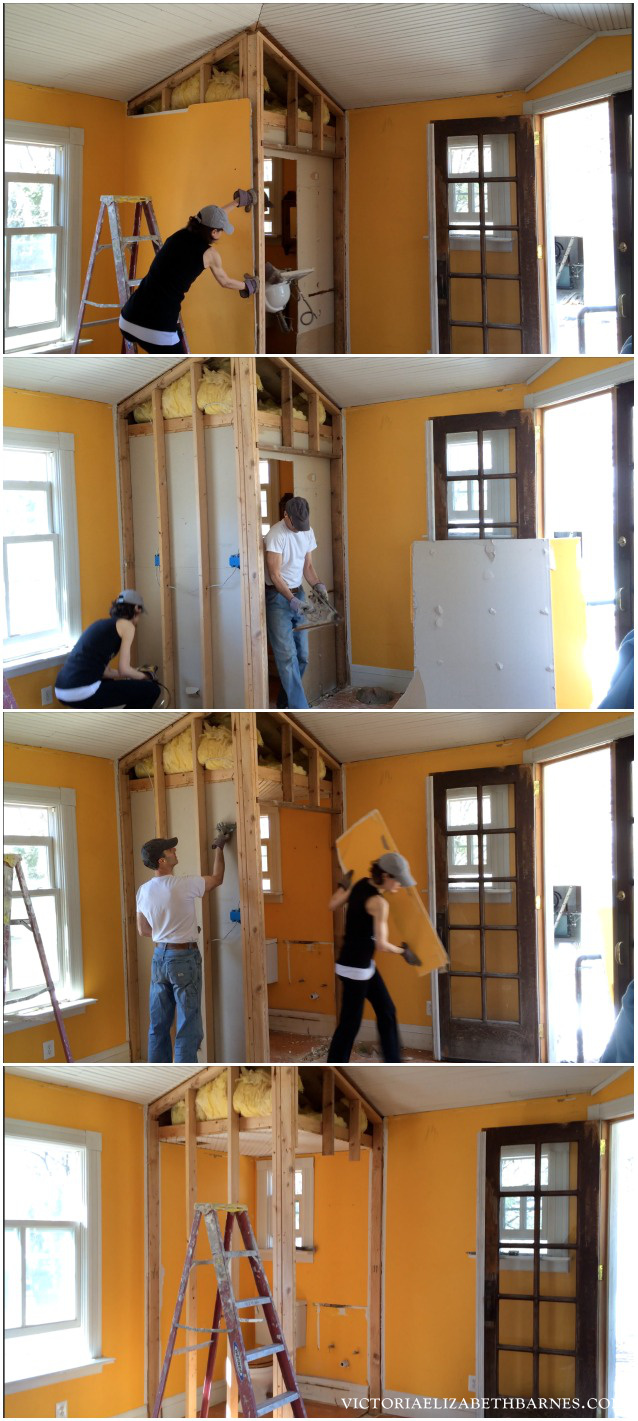 I'm also compelled to say this:
This is an old house.
Old houses come with the necessity that you sometimes be willing to ACCEPT THE HOUSE… and sometimes that means choosing what is best for the house, rather than what is most convenient.
Okay… Now you may proceed with the cries of VALUE! Resale!
But you'll have to do it while watching Paul and I take it out.
other videos to help you waste time:
bed to roof/through window,
how to move a grand piano,
building drawers inside the piano