I thought there was one kitchen decision that was finished… But then I remembered that if you think something is not a problem, it is most likely because you have not yet determined the extent to which it is actually a huge problem.
This is what I want in a sink:
single bowl.
apron front.
offset drain.
undermount.
white.
I had originally wanted the 36" Rohl Shaw farmhouse sink… the larger size is visually appealing to me. But I've scaled back to the 30" sink because I'm not planning to bathe in the kitchen, and we don't have a huge amount of space.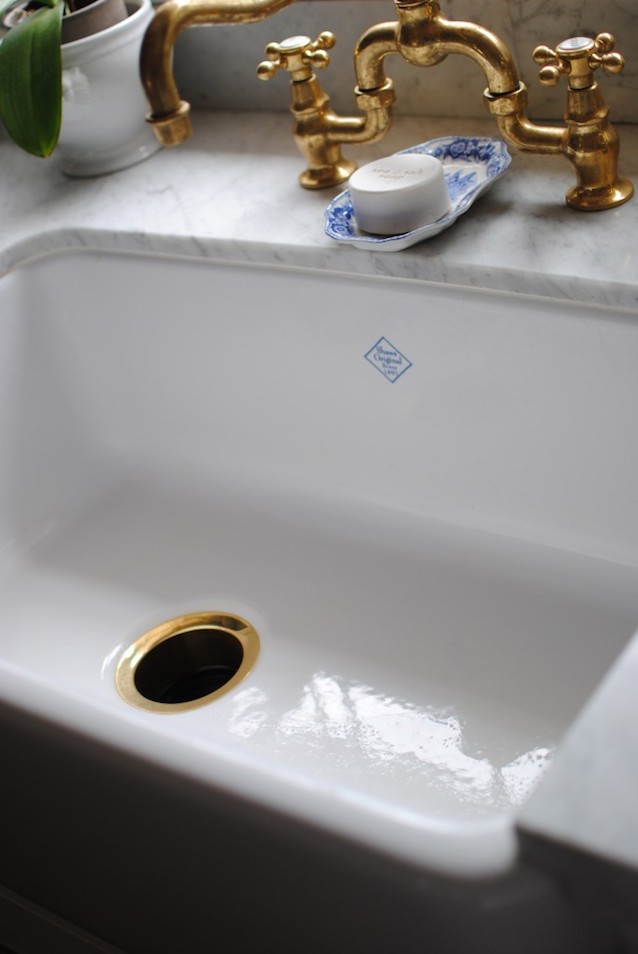 However. Over the last week, I've gotten my PhD in fireclay… I ended up in the quagmire of 500-open-tabs, trying to convince myself that a sink that gets half 5-stars and half 1-star doesn't equal a possible problem.
The review here pretty much sums up everything I read about installation issues: it will be amazing to look at, but you your husband might abandon the project halfway through.
What I already knew:
Ooooh pretty.
$$$$$$$$$.
Heavy.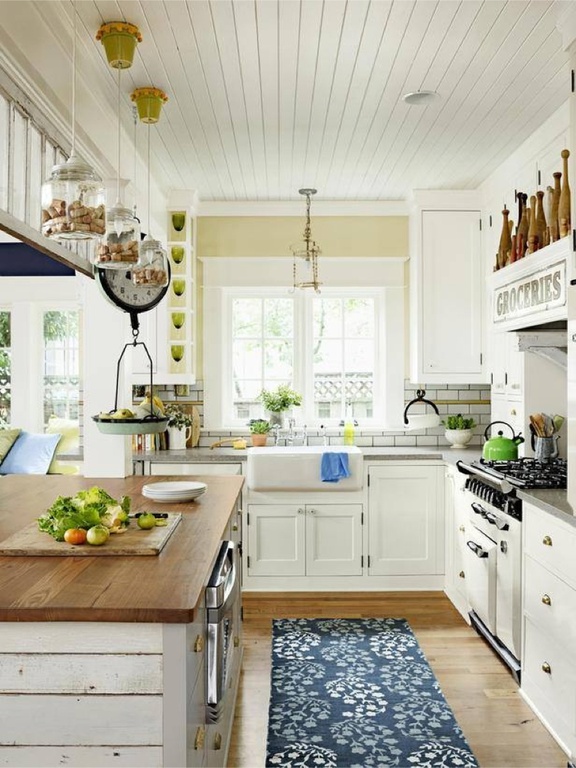 What I did not know:
–fireclay can crack.
–or discolor.
–or craze.
–it can develop pitting.
–the sink measurements vary by as much as +/- 2%, across ALL PLANES.
–sometimes people have issues with drainage: if the pitch is off slightly, the water can pool in a shallow area away from the drain.
Basically, fireclay is a natural material; AND the sinks are handmade… which means, depending on your personality, EITHER:
Perfection is in the imperfection.
Or it will make you crazy.
I usually skew towards crazy… especially in the service of something shiny, but I think this is going to be a rare practical exception.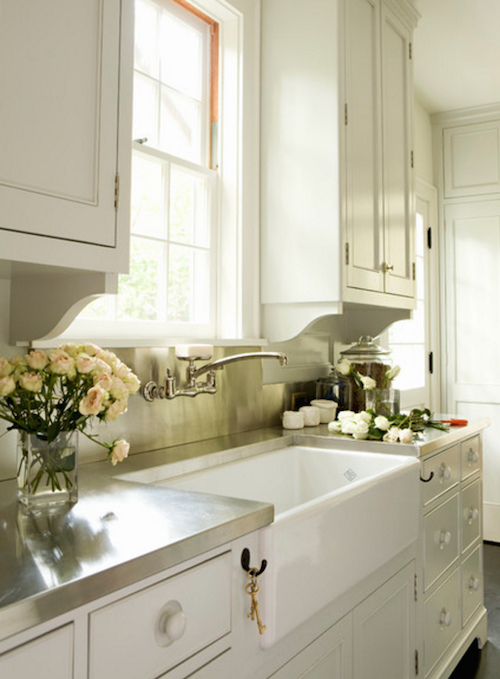 PLUS, I have to consider that my sink-installation-guy is brand new to the process.
I can guess how he will feel about me supervising the job; clutching my pearls, playing YouTube installation videos, and reading aloud instructions, (via bullhorn) that explain how YOU MUST BE CAREFUL WHEN TIGHTENING THE FLANGE.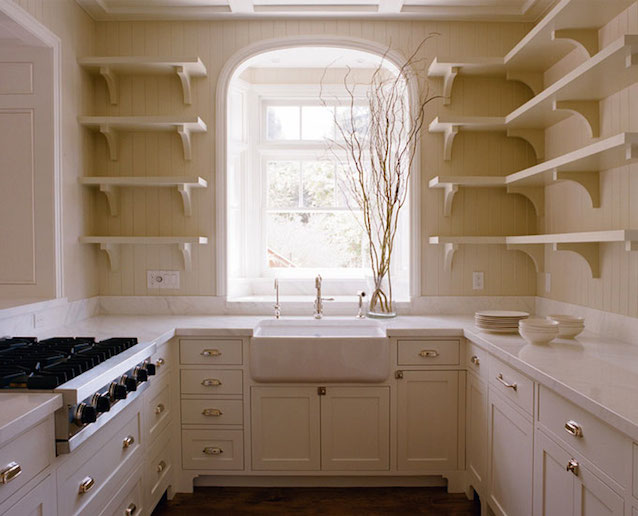 I gave Paul a brief overview of this potential in-home circus, and he said getting it level wasn't even his biggest concern… he was worried about the issue of how a true farmhouse sink shows the face of the cabinet's rough opening.
And how for someone who has done this 500 times, no big deal… but for a guy who is married to the customer, and ALREADY perceives the customer as being "difficult," there is the concern of mis-cutting / not-NASA-level-alignment / +/- 2% variation / and the extreme unlikelyhood of the lady of the house being satisfied with "we'll just fill that space with caulk."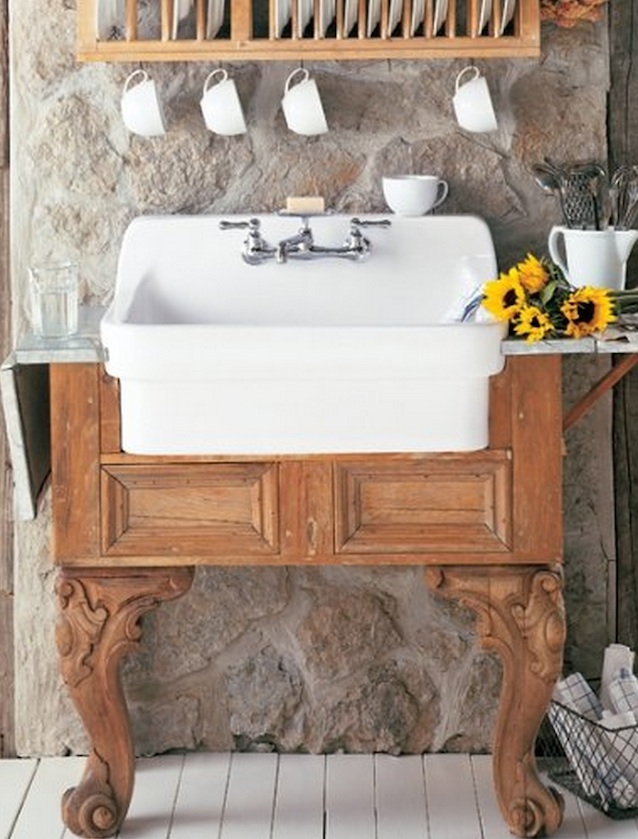 This review details (with photos,) how a woman bumped her fireclay sink with a crockpot and a huge chunk fell off the front… This was sort of the deciding factor for me because regardless of whether this is a miniscule possibility:
A– I am a risk-adverse person who likes to control all factors.
B–my installation guy is NOT going to want to replace the sink… ESPECIALLY if it involves mathematical sorcery and removing the countertop.
So I started looking at other sinks… I really like a wall-mounted sink with an integrated backsplash.
I revisited the vintage option. I do really love an old sink, and they can be had for next to no money… but ultimately I think I'm addicted to the practicality of an undermount/being able to wipe the counter directly into the sink.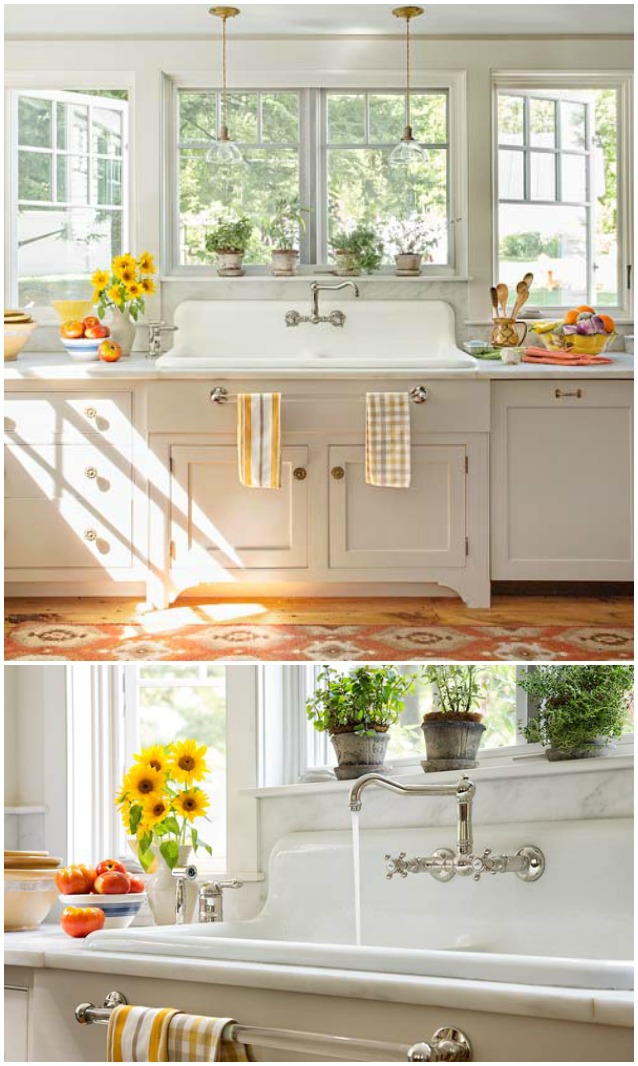 Below is my dream sink amalgamation. If I were a foot shorter, I'd do this… those are old utility sinks, and they are DEEP. But already I feel hunched over washing dishes, I can't imagine reaching down another foot.
I see this version on craigslist from time to time or at the salvage yard and they look amazing in person– super thick and solid. Although you'd have to retrofit the drain to fit a garbage disposal. Most vintage sink drains aren't large enough.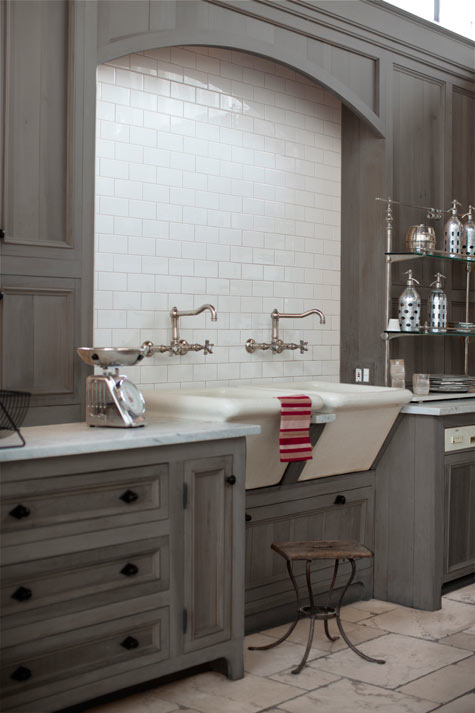 Considering everything– that I like the look of a farmhouse sink, I want to undermount, and it needs to be apron front because I'm 6', Paul taller, and I'm hoping that installing the sink closer to my body is going to be a big improvement.
So I think what I've ended up with is the Kohler Whitehaven… these are sort of a faux farmhouse. They have a self-trimming face that covers the rough opening of the cabinet. So it LOOKS like you cut the cabinet to fit the front of the sink, but the lip of the sink is actually covering it.