So after I showed Paul my dream-cabinets, I suggested that he build what I had in mind.  It doesn't really look that complicated.  But Paul assured me that  "just a square box," does not imply simplicity.
Paul explained it would be difficult.  And that he is not a cabinet maker.
So I got some estimates for a custom-made cabinet… at which point, Paul decided that actually, on second thought—he is a cabinet maker.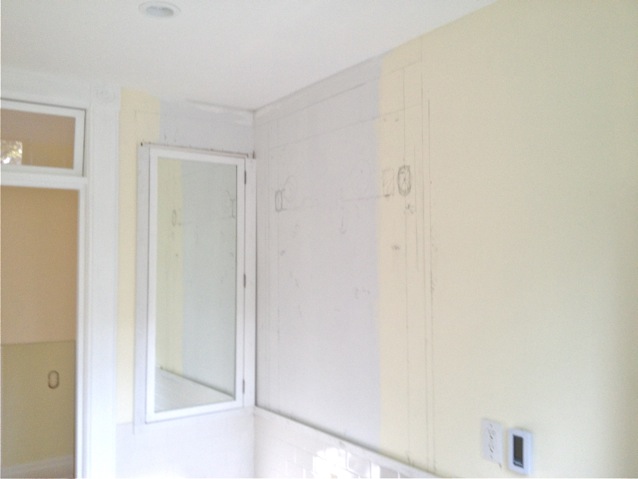 Below is when the new wall was just being framed out.  I forgot to take a photo from the inside of the bath.  This is the outside, but shows the outline of the cabinet.
Paul sheetrocked the entire wall.
And then cut out the space for the cabinet.  The wall on the right will house the sink and a large mirror.
Once he hung the door, I danced a little jig.  It turned out fantastically.  Paul has unintentionally signed himself up for many more complicated projects.