Even though I know that the budget is run by a sock puppet government with no real power… for some reason, rather than getting on with the overthrow, I've just paced back and forth in front of the embassy, muttering to myself and shaking my fists.
YOU CANNOT STOP ME FROM ACQUIRING MY THINGS.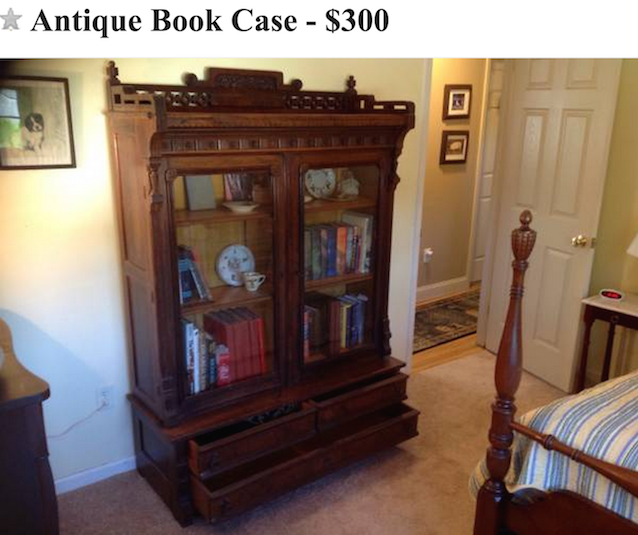 Additionally, Paul has taken a bizarre and inflexible stance on a technicality: stating that there is no way to acquire outside funding to apply to the Craigslist Discretionary Fund (CDF).
This offends my sense of reason and acceptable-world-operation-protocol.
For weeks, I have been mulling over this affront and reminding myself that when God closes a door, he opens a window… Or at the very least gives you a small package of explosives and a crowbar.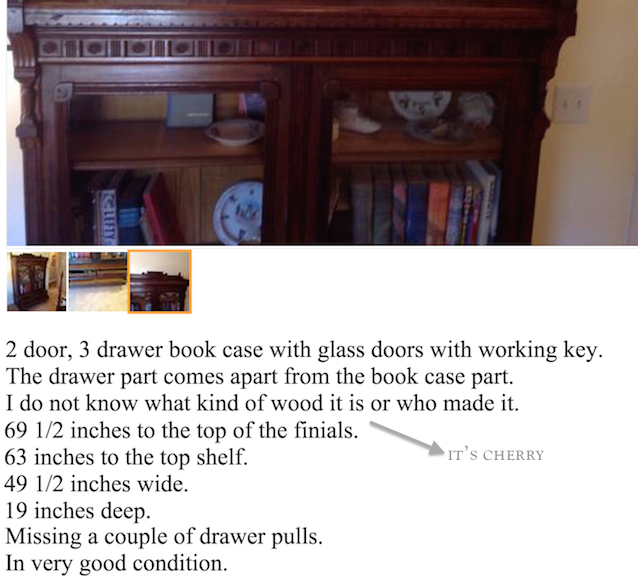 And eventually, it came to me:
What if I sold something that I BOUGHT on Craigslist?
If it came OUT, of the realm of the CDF… MUST it then not REVERT to the realm of the CDF? Anything less would offend the laws of physics and realm-jumping!
I love science!
I went and presented my findings to Paul. He considered my Nobel Prize application, finally decreeing that indeed: I had contributed greatly to the advancement of humanity.
I think his exact words were— congratulations. If there is a loophole, you will find it.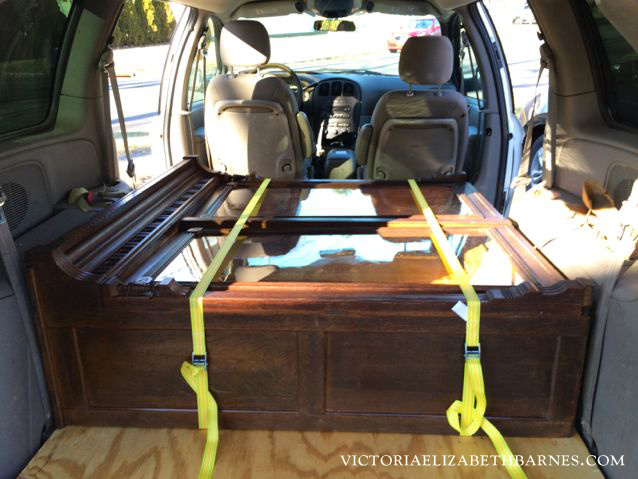 I already sold the auction bookcase. (It sold for twice what I paid, so the auction olympics were not for nothing.) I was sad to see it go! But after measuring every spare nook in the house, I could not find another spot for it.
Plus, I JUST finished reading Stuff – compulsive hoarding and the meaning of things. (I enjoy any kind of memoir or documentation about the multitude of things that are wrong with me.) And I felt like I had a little bit of clarity that I should seize.
The clarity went like this:
It's just STUFF… You can get rid of it.
Also, don't worry! Soon there will be MORE STUFF.
Even if you cannot relate to an attachment to things, the Stuff book is worth reading  just for the fascinating description of the Collyer twins– enormously wealthy brothers in 1890 New York City— who filled their magnificent 4-story brownstone mansion with trash. They died inside, barricaded in debris.
In just the first two days alone, the city removed 19 TONS of garbage… They had to start on the very top floor because the trash underneath was supporting the trash above.
And now I am compelled to continue the unexpected book-club-for-hoarders element of this post: I also enjoyed Kimberly Rae Miller's account of growing up with parents who were hoarders. She writes very subtly about the experience, and without the rage that I would be flinging around if that were MY childhood.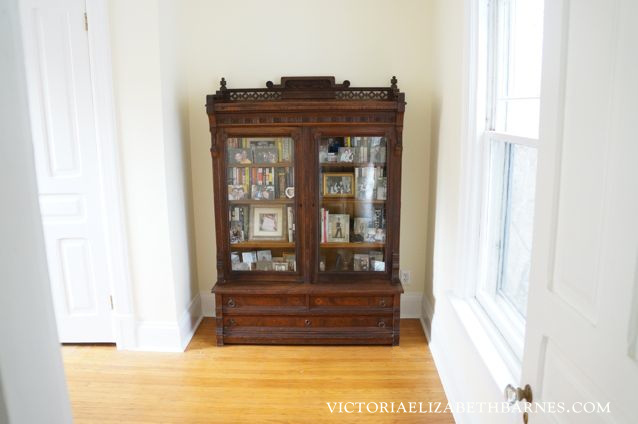 Anyway. This is our back bedroom.  The recessed area is next to a double-door closet we put in… the original closets in an old house like ours are suitable for about one pair of shoes and a handkerchief.
I replaced two smaller bookcases… this one fit all the books from both, with a shelf to spare. PLUS, it fits the space SO PERFECTLY. It's much wider and a little taller than what I had there previously.
The old bookcases said– yeah, sure, I can hold your books… This one says BEHOLD, I am at BOOKCASE of seriousness and magnitude.
Now! I made you a video! Is it as exciting as the bed video? No. Is it more interesting than whatever you are SUPPOSED to be doing? Possibly.