A while ago, Paul FORCED me to acquire crap I did not need or want.
I TRIED to avoid it, and suggested an alternate solution— I would not get the dishes, but keep the CRAP-OPPORTUNITY… a crap-raincheck.
Paul said— no. But if you take the dishes, they can COME WITH an IOU for FUTURE crap… NO QUESTIONS ASKED.
Hoarder says what?
SOLD.
Then I went and looked on Craigslist.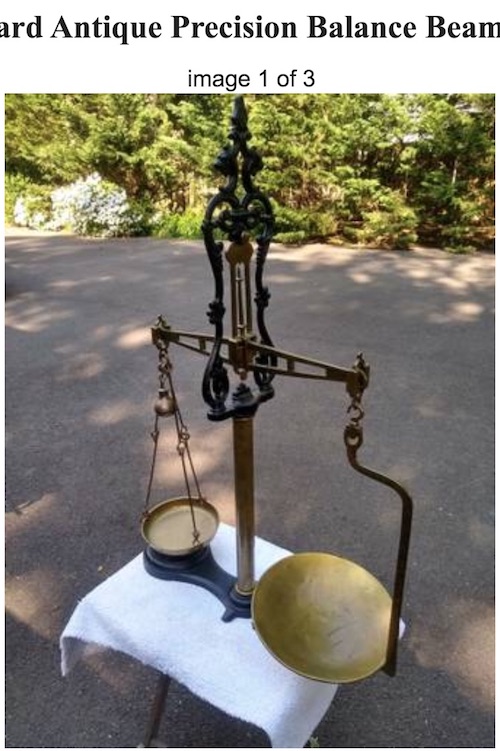 Brief aside to say if you emailed me to buy the dishes and I didn't answer, I AM SORRY… my brain is… … … overwhelmed… … … What is even happening in the world.
Also, I cannot sell them because I did not tell Paul the epilogue where it turned out they were NOT MY GRANDMOTHER'S DISHES.
Correct, he does not read my blog… which I guess makes him sound SOME KIND OF WAY… which he absolutely is… but also, the full, in-person, VEB-experience is very immersive and certainly more than enough for any human.
So.
Craigslist IOU.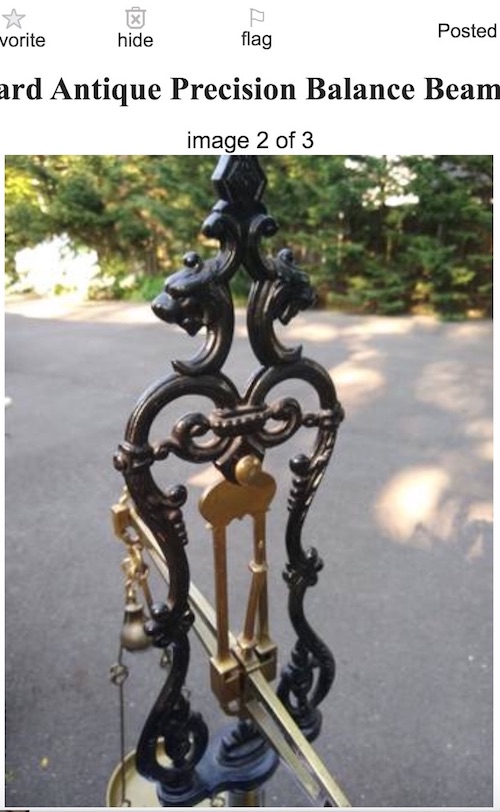 The best part of Craigslist is you will just be scrolling, scrolling, scrolling, crap, crap, crap…
…and…
HELLO, WHAT IS THIS BRASS THING WITH LIONS.
Brass Victorian + LIONS = MY JAM.
SO MUCH JAM.
TRUCKS OF JAM.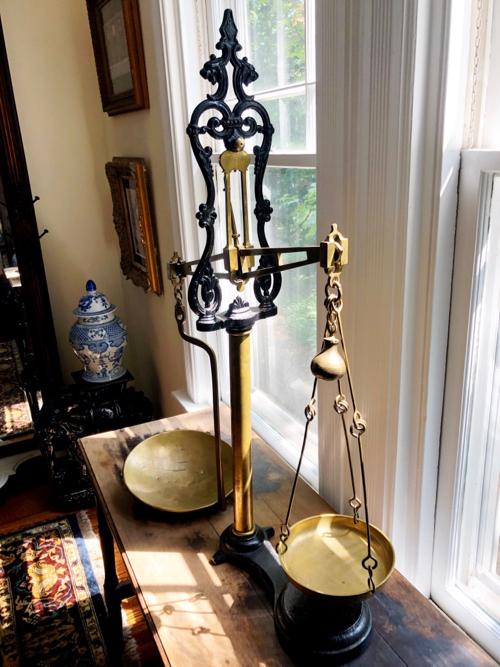 The ornate top section is brass, under the black paint… the post is brass, pans are brass… base is cast iron.
I paid $75.
My plan for it was SO GOOD!! I would put it on the kitchen counter… filled with lemons on the big side, garlic on the small side… But when we showed up, I was like— errr… This thing is giant! Not something I would put on the counter.
So now I am just moving it from room to room to see where it feels at home.
View this post on Instagram
That's it! The end! The shortest post I have ever written!
SEE ALL MY BEST CRAIGSLIST FINDS!
Oh, wait!
ONE MORE THING.
My people.
Christmas Self is feeling AGGRESSIVELY FESTIVE this year.