Last weekend, Paul and I went to the Philadelphia Dancesport Festival—a yearly ballroom and Latin competition. We saw some nice dancing, with the added value of an opportunity to wear excessive eye makeup.
The event wasn't as good as past years—we didn't see anything truly spectacular. But it did make me think of the most fabulous year we attended.
The video is of Yulia Zagoruychenko and her partner, (whom you will not even notice). There are plenty of more recent videos of her, but I saw them do this routine in person five years ago. It remains one of the most astonishing things I've ever seen. She is the person I plan to come back as in my next life.
If you're not into dancing, you should watch the video anyway. Her costume is reason enough.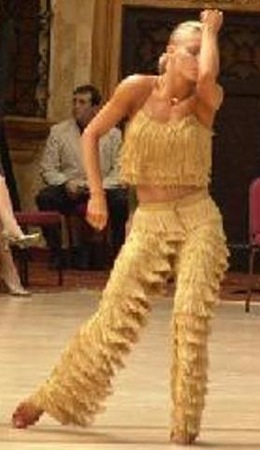 Did I immediately buy fifty yards of fringe and chain myself to the sewing machine?
You betcha.