Every fall, our town has a community-wide yardsale.
I train for it all year.
Previous years here, here, here.
Before I begin this year's post, I would like to take a moment to congratulate myself that I did not buy any dishes!
Self has a dish problem, and I am attempting an intervention… shockingly, it was successful!
(translation: I did not see any dishes I needed)
Self also has a problem with vintage linens, but everyone knows that you cannot do anything about a linen addiction.
As I picked up all of the bedspreads at the very first yardsale, Paul was like– don't you already have those exact same ones?
And I was like— yes.
I also got a few bags of towels— whenever I can yardsale towels or blankets at a great price, I buy them for the animal shelter… there is literally no such thing as too many towels at an animal shelter!!
Then I got a snazzy vintage handbag… because as previously established, Crazy Great Aunt Chic is my thing.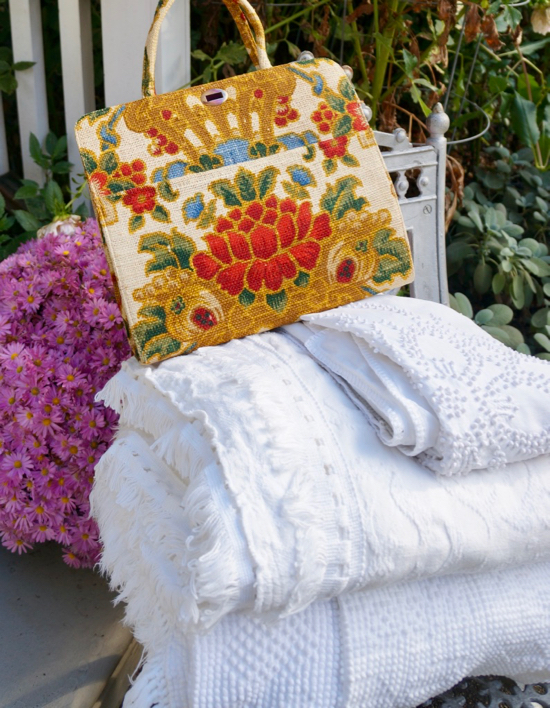 Also as previously established: I have difficulty making reasonable choices; so I didn't hesitate to waste a dollar invest in a kitten-sized beach chair.
This is why Paul carries the money; so that we only end up with 5 items of total crap, rather than 97.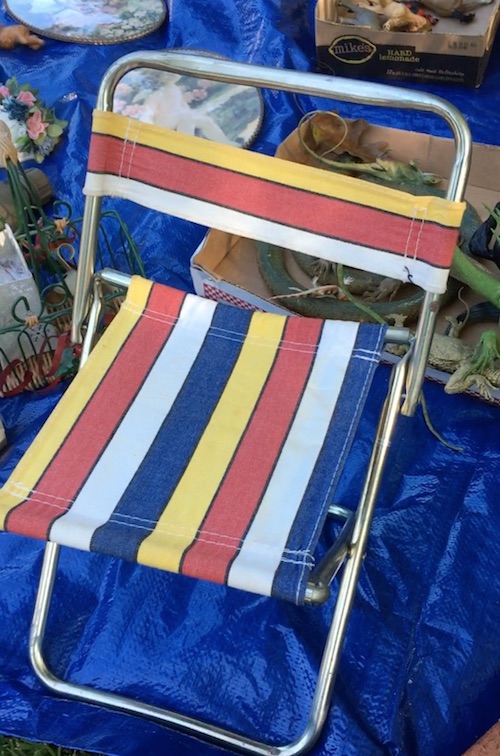 After I got the chair, of course I also needed a kitten-sized afghan… it would be irresponsible to let them go the beach without a blanket this time of year!
I'm sorry to report that neither of the current kittens were interested in modeling their new possessions.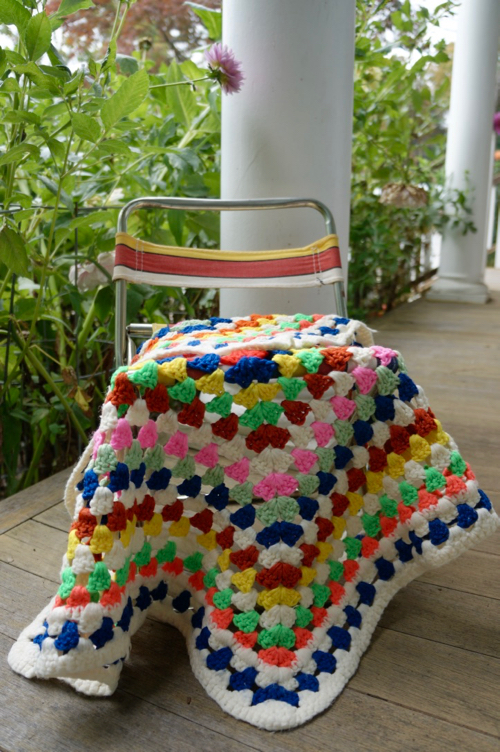 Now. The day's best find (objectively) was this cast iron Victorian garden chair… which you'll either think is fabulous or creepy; it was made to sit by a grave. F.H. Hort's, to be exact.
The guy selling it got it from a neighbor who was moving, so I wasn't able to figure out if Mr. Hort was a local resident.
More importantly, this is why I love the Victorians: because they understood the need for fancy things at all times… EVEN IN DEATH.
You DIED, but you still need fancy things.
THIS LOGIC PLEASES ME.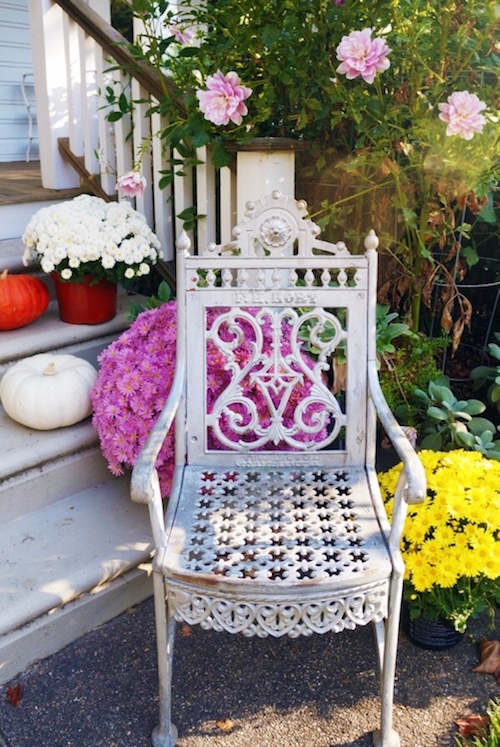 This is called "curtain style" a variety of very ornate cast iron garden furniture from the Victorian era… it's not super common, and it's hard to find at a price that is not astronomical.
More facts: it weighs 47,982 tons.
The BEST PART is that it was made in Philadelphia!
It is stamped with the city, AND the same foundry that the giant cast iron garden urn we restored came from!
As we were buying it, Paul said— what are we doing with this?
And I said– well, first we are going to put it in the car… then we are going to take it out of the car… then I'm going to ask you to carry it all around the house, inside and out… then I will probably decide to sell it.
My psychic powers of prediction are awe-inspiring!
I paid $10.
It sold for $200.
Is it "worth" more than that? Eh… maybe. Especially if I had a pair! Detailed iron work like this from the turn of the century is really amazing!!
It was one of those things that I could have sat on for a while, waiting for the right buyer… and sometimes I feel like doing that! But sometimes I'm like WHY DO I HAVE ALL THIS CRAP SOMEONE PLEASE TAKE IT FROM ME.
Finally, my (personal, non-objective) best score was finding a woman who has my exact taste in books… I basically threw myself over the tarp and shouted— mine!
Used books are incredibly exciting to me; I have discovered some of my favorite books through the randomness of other people getting rid of their finished reading material.
I love social/cultural history (i.e. the non-boring kind), family stories, and anything memoir; especially where people do stupid and misguided things to ruin their own lives!
I really enjoy feeling like poor life-choices are a valuable part of existence and that therefore I am doing just fine.
Two FULL bags of books is equivalent to Christmas.
The ONLY time I buy books that I have not read before is if they are super cheap. Like CENTS… if I'm going to spend real money on a book, I need to know that I absolutely love it and will enjoy re-reading it lots of times.
I will languish months and months on the library's waiting list because it irritates me to buy something and be disappointed.
This is all I left behind.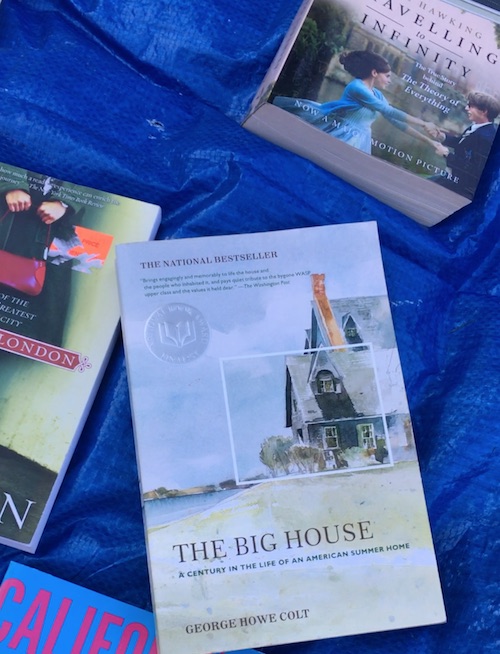 I LOVE The Big House, (and already own it)… if you have an interest in American architecture, Gilded Age history, or memoirs, I think you will really enjoy it!