As punishment for allowing someone else to walk away with my heart's desire, I must now go to all auctions, at all times, regardless of whether I even WANT to… it feels like a vendetta. Against myself.
I told Paul that I will now approach auctions like a military assignment; there will be no excuses for poor performance.
Paul said – I will mark the calendar: three months, bankruptcy.
I said – I doubt it will take that long.
On Saturday I reported for duty at 1100 hrs.
We were headed to an auction preview, and on the way I started explaining for the 87,496th time, how I have been unable to detach from the awareness that if not for the demon phone-bidder, I would have won those urns for a respectable price… and that this knowledge is going to drive me to attend all auctions in a 900 mile radius. No matter snow, rain, sleet, or armageddon.
Because if the person who will pay the most does not SHOW UP, they will not win. And if they do not win? It might be me.
Paul said – that sounds interesting. Is there a budget for this new undertaking?
And I made the mistake of saying – no budget. If something is good, I will just try to get it.
Turns out this is akin to telling Stalin that you are not sure if you can make the young communist's rally— likely to generate an investigation.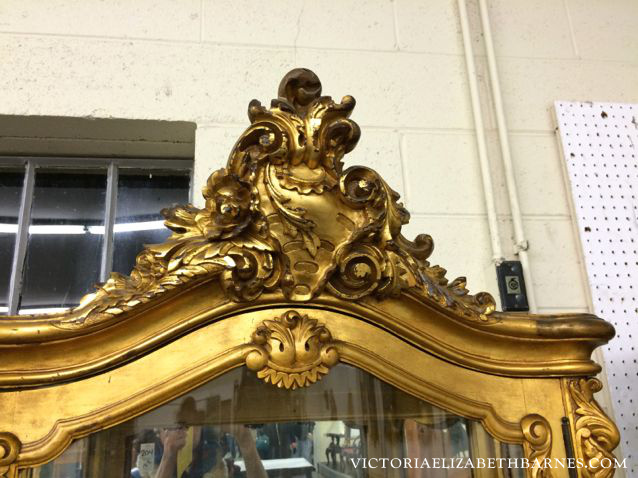 We wandered around the auction and I found 47 broken things/items of gloriousness that I should bid on… none of which convinced Paul that I was not in need of guidelines or structure, because on the way home, he suggested a new policy: a monthly cap for craigslist/ auctions/ nonessential crap demanded by the acquisition troll.
Otherwise known as a budget.
UNTIL THE KITCHEN IS FINISHED.
For reasons I cannot explain, I thought that sounded reasonable… At the time.
I mean, doesn't that SOUND reasonable?
So I agreed.
But after I thought about it for a few hours, I began to feel itchy and restricted… I wasn't PLANNING on buying anything right at that moment, but now that I knew I was being monitored, I felt deprived.
So I went back to Paul… I explained how I do not deal well with limitations and it is always better to go on a case-by-case basis rather than placing blanket restrictions because I respond to any kind of constraints by hoarding whatever supplies I think I will need.
Paul said – well, let's just try it this way and see how it goes… when the kitchen is finished we can go back to pure anarchy.