I wrote a very detailed post about our considerations in choosing a cast iron kitchen sink, rather than fireclay; and also why we chose self-trimming/overlay, vs a true apron front farm sink.
This was the sink I settled on:
Kohler, 30" Whitehaven.  FYI: this sink also comes with a shorter apron that would allow you to replace a sink you already have installed, without requiring that you replace the cabinet!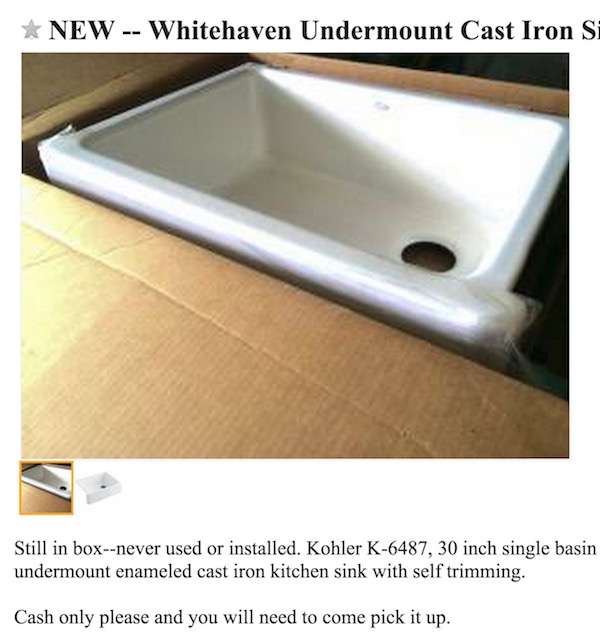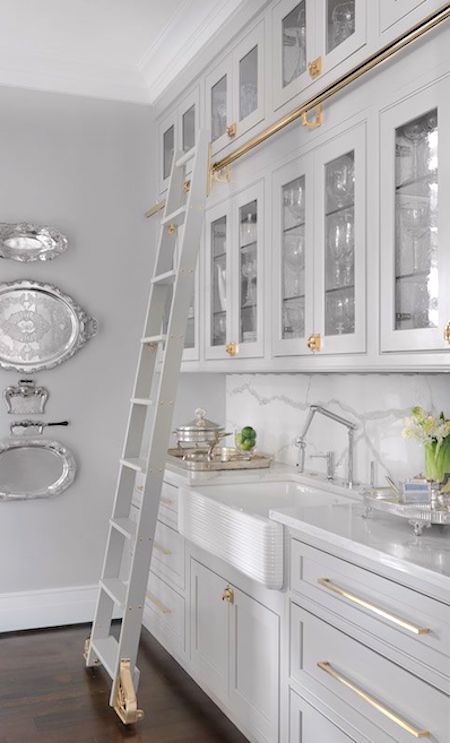 They show up on Craigslist from time to time, (because when you are rich, you can change your mind after you have already spent money!)
But they sell FAST, (and are unlikely to be located right next door to your house.)
I paid $250!! (but drove an hour and twenty minutes, each way.)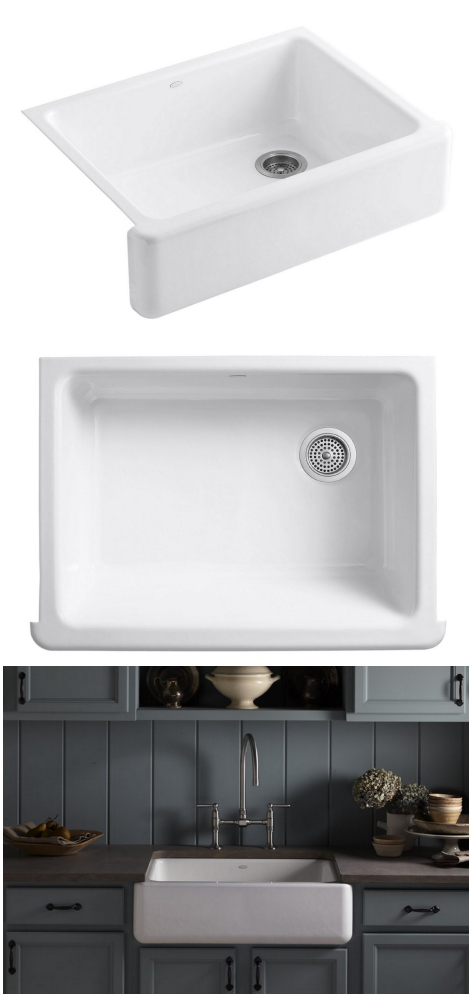 Now that we've moved the refrigerator, either wall of the kitchen's perimeter/L-shape can have the sink (or the cooktop) centered, and design out from there.
Originally I'd put the sink on wall B; see the blue text on layout below… also note the position of the doorway, (lower left corner of layout) I'll explain below.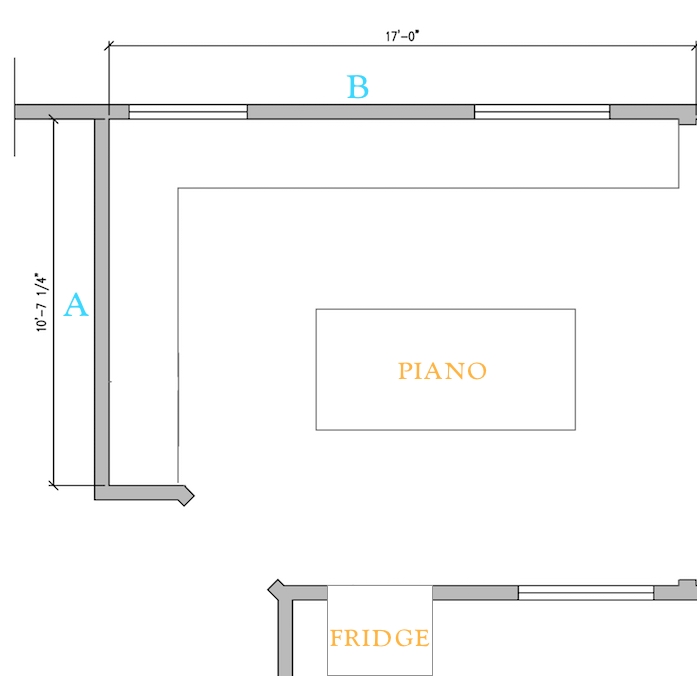 When you walk into our kitchen, your initial line of sight does not include wall A; so my original plan had been to put all the stove/fridge ugly, kitchen-y stuff there— in the least-noticeable place— and leave the rest of the space as kitchen-FREE as possible.
But now that we are doing an induction cooktop, (rather than gas) I'm inclined to swap them again… that way you won't immediately see the drain rack, (which we always leave out on the counter)… and we'll have an uninterrupted run of countertop– which will be least-distracting under whatever mirror ends up on that wall.
Originally, I was planning the lady head mirror, but might end up with this auction mirror instead… I think I have to see them both IN the space to know which I prefer.
Aesthetically, I love the lady… but the shape and relative-simplicity of the auction mirror might work better.

Or maybe I will NOT choose.
MAYBE I WILL HANG THEM SIDE BY SIDE.
ON THE CEILING.
And when people enter our kitchen, THEY WILL KEEL OVER FROM THE SHEER MAGNIFICENCE.
Not a bad way to go.
If you're new, don't miss turning an antique grand piano INTO our kitchen island!