Now that the bathroom renovation is on hold while I agonize about tile, Paul is outside sawzalling the side porch. On a Saturday morning at 6 a.m.
I've never met anyone else who wakes up at the crack of dawn, on a Saturday, and runs outside.  To saw stuff.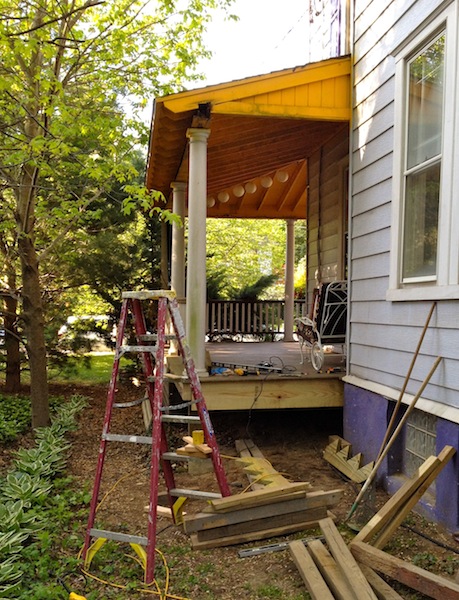 I didn't even try to stop him.  I could have, but then he would have been irritated.  And Paul does irritation like you would not believe.  And never more so than when prevented from demolitioning something, or building something, or fixing something.  All while being incredibly loud.
Sorry neighbors.  In the face-off between your peace, and mine?  Mine wins.
index of front porch restoration project